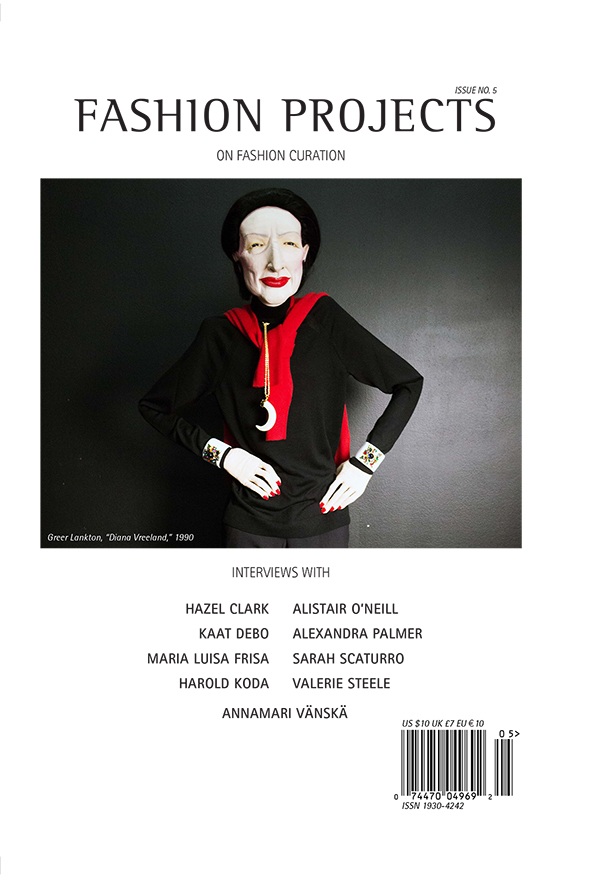 Francesca Granata, Fashion Studies Professor, Debuts Fashion Projects #5
Until recently, the most popular exhibit at the Metropolitan Museum of Art was the 1978 show "Treasures of Tutankhamun," but with more than 1.6 million visitors, "Heavenly Bodies: Fashion and the Catholic Imagination" has now claimed the top spot after opening in May 2018. Curated by Andrew Bolton, and presented by the Met's Costume Institute, the blockbuster show joins a growing roster of fashion exhibitions that draw enormous audiences to The Met every year.
For Francesca Granata, assistant professor of Fashion Studies at the School of Art and Design History and Theory at Parsons School of Design, curation became the perfect topic to explore in the fifth issue of Fashion Projects, a critical journal featuring interviews and conversations with leading fashion designers, writers, and artists.
"With this issue, I wanted to explore fashion curation's meteoric rise propelled by the popularity of fashion exhibitions across a range of institutions—chief among them, of course, the Costume Institute," she says. "The response to their Alexander McQueen show from a few years ago was absolutely explosive and led to fashion exhibitions springing up all over the place. It's been a really dynamic period for the field."
Granata's work with fashion curation extends to the classroom as well, where she has taught a class and launched a new pathway on the topic. Students from her class also curated an exhibition of work from the 1970's designer Giorgio di Sant'Angelo, which went on view in the Aronson Gallery.
While the next issue of Fashion Projects has not been decided yet, Granata has a few ideas in mind.
"It would certainly be interesting to do an issue documenting the place of fashion in academia," she says. "We could also explore the rise of fashion studies and interview a range of people active in the field."