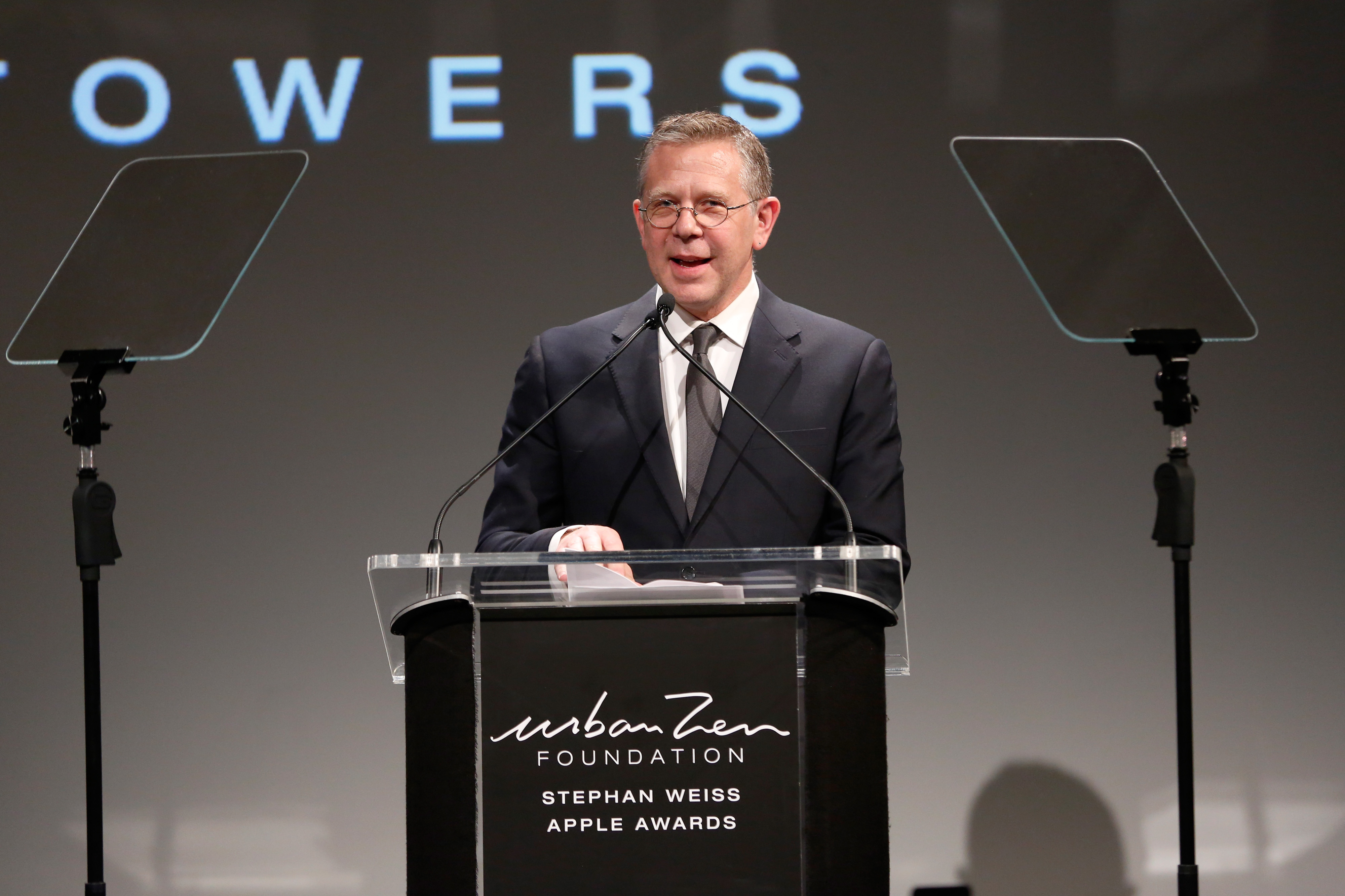 Joel Towers, Executive Dean of Parsons School of Design, Honored by Donna Karan's Apple Awards
Donna Karan, Fashion Design '87, was already a world-renowned fashion designer and philanthropist by the time she created Urban Zen, a brand dedicated to wellness, education, and the preservation of culture. Through the Urban Zen Foundation, she founded the Apple Awards, a charitable initiative that celebrates luminaries who have made a significant impact on society and share the foundation's commitment to its principles.
This year, the Apple Awards honored Joel Towers, executive dean of Parsons School of Design, for his contributions to education. Sheila Johnson, former Chair of the Parsons Board of Governors, introduced Towers, who in his speech thanked the more than 40,000 students and alumni of Parsons, who are "making beautiful, meaningful change in the world as artists, designers, and business leaders."
Towers was honored alongside the model and cosmetics CEO Iman, and photographer Jimmy Nelson. Parsons has a long history with Karan and Urban Zen, which culminated in the formation of the Design, Organization, and Training Center (DOT) in Haiti, which supports the development of the artisan community, fosters innovation, and provides access to resources and machinery.
The Parsons curriculum is rooted in the idea that design can change the world, a principle that Towers has advanced during his more than ten years as executive dean, and something he touched on during his acceptance speech.
"Design enables human action. It is purposeful and magnifies capacity. It reveals and conceals who we are, and while design has played a role in every epoch of human history, it has never been more important than now," said Towers. "It is the challenge of our time to design the world better, to remake this broken world for our children and their children and for ourselves – because the urgency is now."