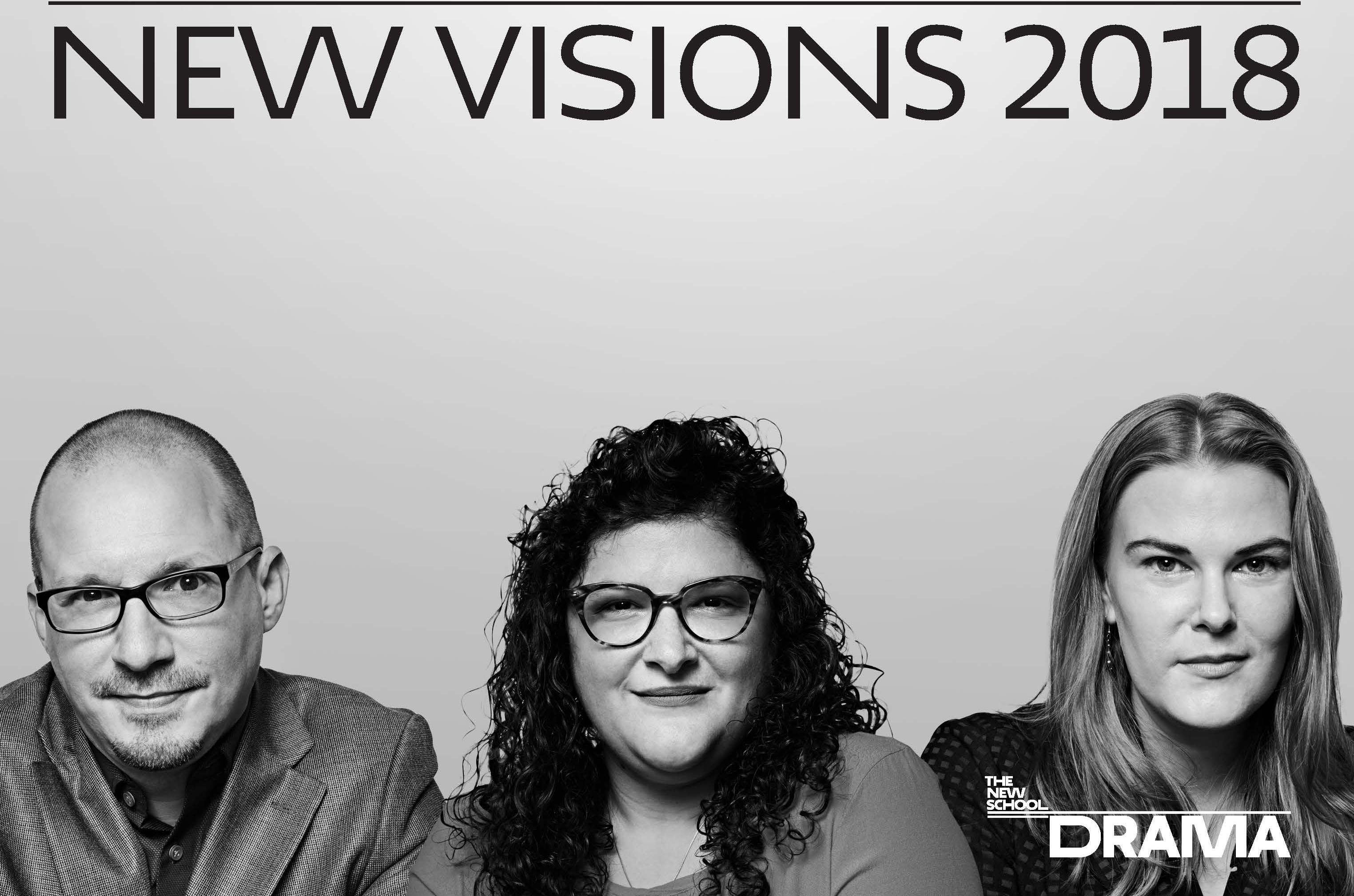 School of Drama Directors Present New Visions Festival
As a serial killer in Europe during the 1980s, Roberto Succo was considered public enemy number one in France, Italy, and Switzerland because of his brutal acts, which eventually inspired French playwright Bernard-Marie Koltès to write Roberto Zucco, a play loosely based on Succo's crimes.
The play has been performed around the world since then, and now Joey Rizzolo, Drama '19, is directing Roberto Zucco for the School of Drama's annual New Visions Festival. Understandably, the subject matter has Rizzolo feeling terrified.
"There were other possibilities and proposals, but among the avalanche of work I was considering, Roberto Zucco was the first of four that terrified me," says Rizzolo. "If I read a play and I'm terrified, it's because I feel some responsibility to tell its story. I answer that terror by trying to make good on this responsibility, so I'm directing Roberto Zucco because I'm afraid of it."
The New Visions Festival is an annual showcase of the thesis work of the MFA directors at the School of Drama and runs through the fall. This year's festival has presented Sueño, directed by Sarah Young, which will be followed by 99 Histories, directed by Rebecca Etzine, premiering on October 31, and Roberto Zucco, premiering on December 5.
Directing this challenging play has helped Rizzolo learn important lessons about his role as a director, what he should emphasize onstage, and how vital the intent of the playwright is in translating the story into a performance.
"I used to regard plays as relatively self-contained stories, but I don't think I'd be able to crack this play open at all had I not spent as much time as I did on other works by Koltès," he says. "So much is revealed about a playwright's intent through pattern and anomaly. This is not unique to Koltès; while I was doing reading and research for Roberto Zucco, I was simultaneously directing Romeo and Juliet and made tremendous discoveries about the play by examining what must have been important to Shakespeare in the writing of that play."
Rizzolo came to the School of Drama with a background in performance art, which has helped him adapt to the collaborative and interdisciplinary nature of the MFA program. He has also developed as an artist and collaborated with the graduating actors from the MFA program, who are featured in all of the New Visions plays.
"When first tasked with tackling existing scripts not in development, I approached them with a chilly distance, because my dramaturgy was sound but my heart was missing," says Rizzolo. "I was disappointed with my own work, but the School of Drama gave me room to live with my disappointments, and it gave me a pathway to understanding that I didn't have to be disappointed."
Rizzolo might have initially been terrified of the play he chose to direct, but he hopes audiences find the empathy in the work that he did.
"This play challenges even the greatest of hearts to be more open to the circumstances of others, and I hope we're able to deliver that challenge in performance," he says. "I hope audiences reckon with Roberto Zucco's confrontations by examining the limits of their empathy, and I hope they leave with the desire to feed it, test it, let it grow."