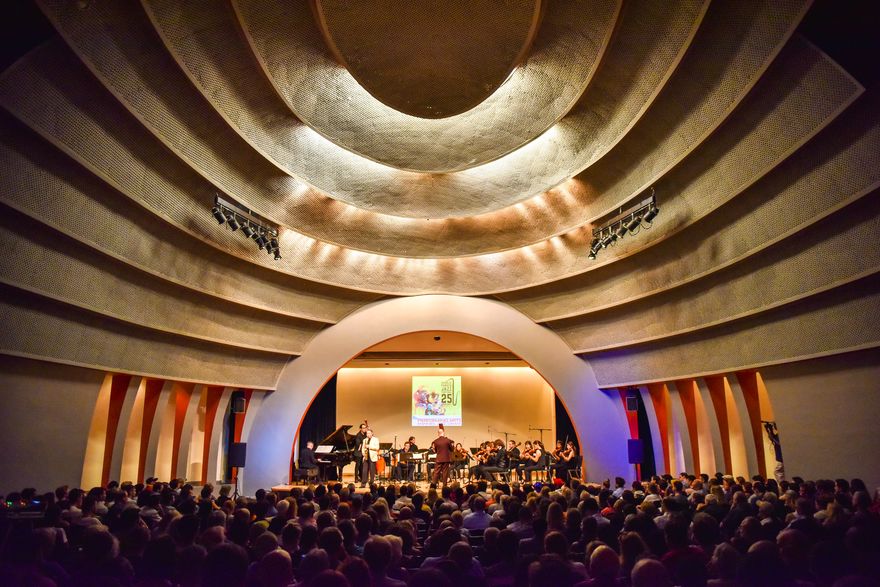 School of Jazz and Contemporary Music Cofounds International Association to Advance Jazz Education
The New School is among five prestigious conservatories and music colleges to form the Global Association for Interconnected Arts (GAIA), a new educational group – led by Danilo Pérez, founder and artistic director of Berklee Global Jazz Institute – that equips young musicians to become jazz ambassadors in their respective communities.
The GAIA – comprised of Berklee Global Jazz Institute, the School of Jazz and Contemporary Music at The New School, the Conservatorium van Amsterdam, the Conservatoire National Supérieur de Musique et de Danse de Paris, and the Siena Jazz Academy – will educate students through dialogue and active social engagement as a way to bridge cultural and ethnic differences.
"We look forward to hearing the music that comes from this, and hope the collaborative work that these students will engage in will become a model for other collaborations in fields in and out of the arts," says Keller Coker, dean of the School of Jazz and Contemporary Music.
As a first step, the GAIA will create an ensemble of students from member institutions who embody the traits they are expected to represent: artistry, individuality, and a dedication to their music. This will be the first cohort of students to pave the way for future artists around the world.
"Our hope is that the GAIA will foster an international platform that inspires young artists to find adventurous proposals of great pedagogical, artistic, and social significance, helping us rise to the challenge of living in peace, with dignity, justice, and freedom," says Pérez.
As students learn new ways to explore, define, and implement their crafts, they will also prepare to take their talents globally, beginning March 2019, with a tour in the Netherlands.