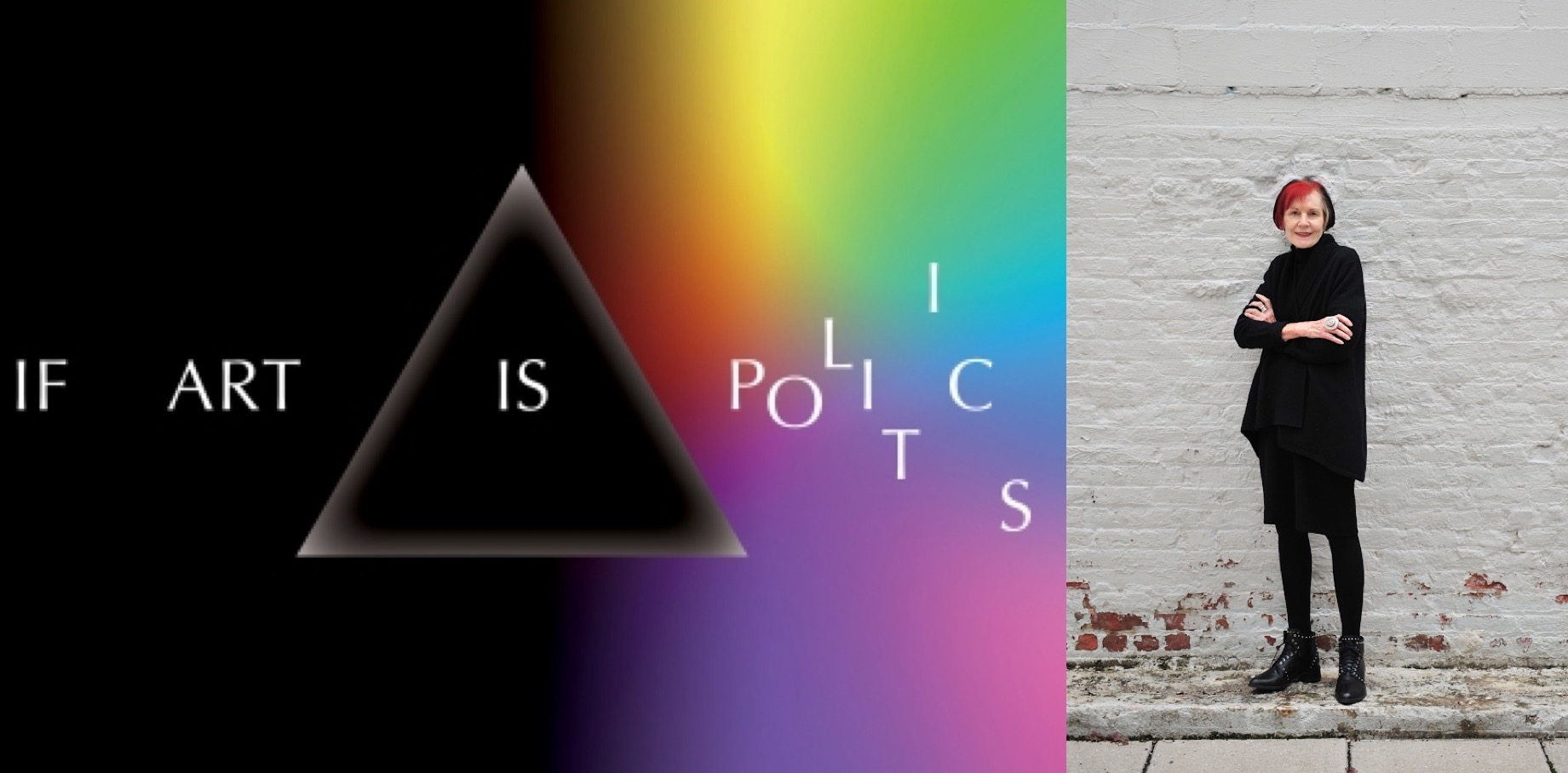 Vera List Center Prize Renamed After Gift from New York City Gallerist
The mission of the Vera List Center for Art and Politics at The New School—a scholarly research center and public forum for art, culture, and politics—aligns perfectly with the vision of New York City-based art dealer, Jane Kettering Lombard. An active member of the Vera List Center Advisory Board since 2011, Lombard has a rich history of intertwining art and politics and, through her eponymous Chelsea gallery, promotes the works of emerging international artists.
Lombard's attraction to artists who bring a political lens to their work was sparked by the national and global turbulence of the 1960 and 70s. From helping organize the Dartmouth Conferences—the longest continuous bilateral dialogue between American and Soviet artists, intellectuals, scientists, politicians, and diplomats—to purchasing an apartment in St. Petersburg, Russia, that housed an artist residency program, to serving on the Education Committee of the Whitney Museum of American Art, she has made a lasting impact on the lives of political artists around the world.
Furthering her commitment to these artists and the crucial questions they raise, Lombard has gifted one of Alexander Calder's signature mobiles, Red Tulip (1950), which is currently on display at The New School's University Center. In recognition of this generous gift, the Vera List Center has renamed its biennial and international award the Jane Lombard Prize for Art and Social Justice. Additionally, Ms. Lombard's family has made a major grant through the Kettering Fund to support the Vera List Center. The endowment enables the center to build out its current biennial prize into an international forum with learning opportunities for students, the public, and artists alike.
"The Vera List Center offers a platform on which artists can be identified and honored for speaking to the many social and political problems existing today," says Lombard. "My hope is that this prize will enable artists to educate New School students and the public and bring much-needed awareness to critical issues."
The recipient of the first Jane Lombard Prize for Art and Social Justice is Chimurenga, a pan-African collective founded in 2002 by Cameroonian Ntone Edjabe and currently stationed in Cape Town. A mobile platform, radio studio, publishing initiative, think tank, and research lab, it is dedicated to reimagining knowledge across various platforms, artistic disciplines and histories as a form of political activation and community-building that must be built across political borders and geographies. The name is a Shona (Zimbabwean) expression roughly translating into "Struggle for Revolution," and to the struggle they bring performance, critical writing, graphic design, and music.
As the prize winner, Chimurenga received $25,000 in financial support. Just as significantly, the prize constitutes a scholarly commitment to a project, and is also accompanied by an international conference, an exhibition at Parsons School of Design at The New School in October 2019, and a publication. Chimurenga was announced as the winner of the Jane Lombard Prize for Art and Social Justice at the inaugural Vera List Center Forum: If Art is Politics on Thursday, October 4, 2018.  
"Jane Lombard's extraordinary gift speaks to her conviction that artists everywhere are needed to help address urgent social and political issues in our communities," says Carin Kuoni, Vera List Center director and chief curator. "We share this belief, and are honored to be invited to contribute to international understanding and social change through this expanded prize initiative."
Along with announcing the award winner and finalists, the inaugural Vera List Center Forum featured a lively debate on art as a political practice with international stakeholders from three continents who also serve on the prize jury: curators Koyo Kouoh and Nontobeko Ntombela, scholars Richard William Hill, Uzma Z. Rizvi, and The New School's Senior Vice President for Social Justice Maya Wiley. The new Vera List Center Fellows, Deanna Erdmann (Los Angeles, California) and Helene Kazan (Beirut, Lebanon), were also presented, and indigenous artist and curator Jolene Rickard delivered the keynote address. The forum considered how, at this moment of political reckoning with democratic institutions and alternatives to traditional party politics, art must be considered a political practice that opens new avenues towards a shared political project.