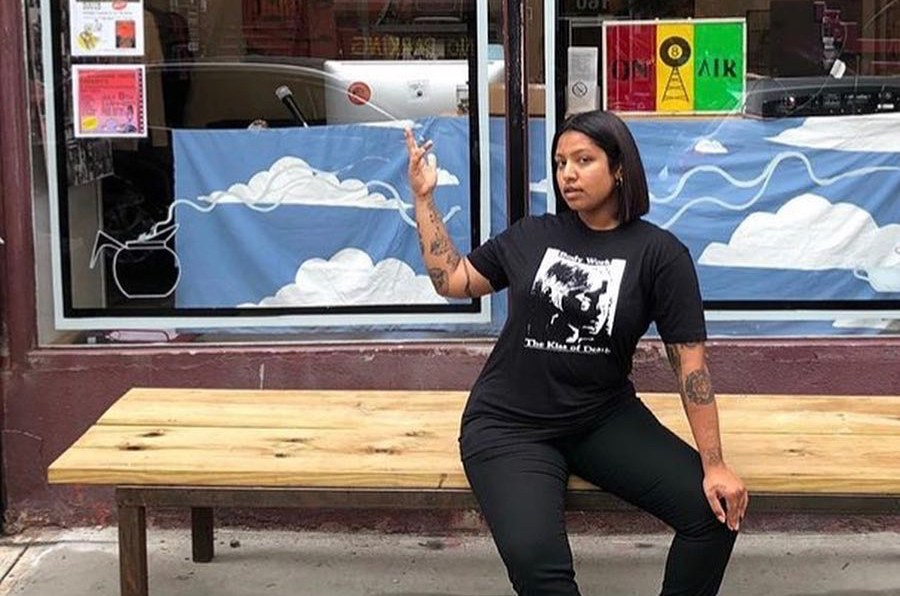 Zenat Begum, Eugene Lang '15, Blends Activism and Commerce to Bring a Community Together
New coffee shops are often a harbinger of gentrification, seen as catering to new transplants at the expense of longtime neighborhood residents. Playground Coffee Shop, founded and run by Zenat Begum, Economics '15, is countering that trend, offering a shared space that bridges the cultural and economic gaps between the various people who now live in Brooklyn.
Zenat opened Playground two years ago in the same spot as her father's former store in Brooklyn's Bedford-Stuyvesant neighborhood. "After graduating from The New School, I helped my father close down his hardware store. While we were in the process of liquidating his business, I realized that I couldn't just allow the space to be occupied by a gentrifying business," says Zenat. "It occurred to me that I had the opportunity to keep this place within my family and create a space that fits my interests." She credits The New School with giving her "a lens, perspective, and a foundation behind the work I do now."
Although she is operating a retail storefront, Playground has developed into more than a mere coffee shop. Zenat consciously designed the business to provide a space that addresses the issue of rapid gentrification, specifically in Bedford-Stuyvesant. That, and to make an all-around good cup of joe. "The New School provided me with my first sense of community and organization, whether it be via Occupy Wall Street or enrolling in Marxist courses through the Economics program." Now she shares what she learned through classes and seminars at Playground that are offered for free or on a sliding scale.
Given the success of Playground, it's hard to imagine that Zenat came to The New School intending to study music. When that did not work out, she chose a new path: After taking a class early on with William Milberg, dean and professor of economics at The New School for Social Research, she chose to pursue an economics degree. "I fell in love with various teaching styles at The New School as well as broader ways of thinking."
In the undergraduate Economics program at Eugene Lang College of Liberal Arts, Zenat was encouraged to investigate the economic dynamics and dilemmas present in our society, and she has brought those lessons into her work. "I was able to rebrand the way we think about economics and the effects that it can have on sociopolitical ideologies."
While Zenat did not learn technical strategies at Lang — it is a liberal arts school, after all — it did give her a "perspective on hiring within my community." She has used her business as a means of positively shaping her environment. Through Playground, she has the ability to create employment opportunities for people of color and to offer a place where local activists can organize. "As someone who grew up in Brooklyn and spent summers in Bed-Stuy, I wanted to give back to a community that gave me and my family so much love and growth."
As a person of color, she has an excellent opportunity to use her business to address some of the issues she faced growing up. "Being a minority myself and having the privilege of a formal academic education, including The New School, I am able to offer further insight into spaces that I occupy. I have been seen as 'other' in environments where I wasn't necessarily welcomed and would search for folks who identified with my politics, my complexion, my race. I want to offer a platform for people like myself and give them hope that they can pursue their wildest dreams and that dreams can be actualized."