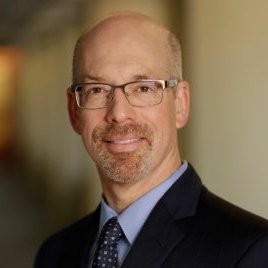 Andrew Rein '93, Appointed New President of the Citizens Budget Commission
Andrew Rein, MS Urban Policy Analysis and Management '93, is returning to his roots. Rein has been named the new president of the Citizens Budget Commission, (CBC) a nonpartisan, nonprofit, watchdog agency that scrutinizes the budgets and spending of New York state and city government officials and agencies. He began his career at the CBC in 1993.
"Having cut my research, policy, and communications teeth at CBC early in my career, I am energized to return to my roots as the organization's next President," said Rein in a statement. "I look forward to working more closely with the incredibly talented team at CBC to creatively enhance its core activities and improve and deepen its impact."
Rein has enjoyed a decades long successful career as a health administrator, including stints as a senior vice president for EmblemHealth and NYU Lutheran Hospital in Brooklyn. He's also held senior administrative positions at the Center for Disease Control (CDC) and the New York City Department of Health and Mental Hygiene. He holds a B.A. in Philosophy from Tufts University.
After graduating from the Milano School,  Rein worked for the CBC as an associate research director for nearly six years. His new job as president, will begin on January 2nd, 2019, and he will succeed Carol Kellerman, the organization's president for the last ten years.
"I can really relate to what the managers struggle with, and what recommendations can really be helpful," Rein told Crain's New York after the announcement. "I want to continue to improve how CBC's recommendations immediately relate to a broad spectrum of policy makers, politicians, and average workers, so these recommendations become real, and more alive for people."
Along with its watchdog responsibilities, the CBC also serves as a research organization that provides recommendations to government agencies about its programs and initiatives, and offers information based on that research to the media, government officials, and civic groups.
"We are thrilled to have Andrew join us as the next President of CBC," said CBC Chair Edward Skyler, in a statement. "His background as a public policy expert, experience in managing government operations on local and federal levels and his deep knowledge of the economic and fiscal environment facing New York, make him the ideal person to take CBC forward. He will play an integral role in our mission to hold New York City and State government officials accountable for spending taxpayers' dollars wisely and effectively."