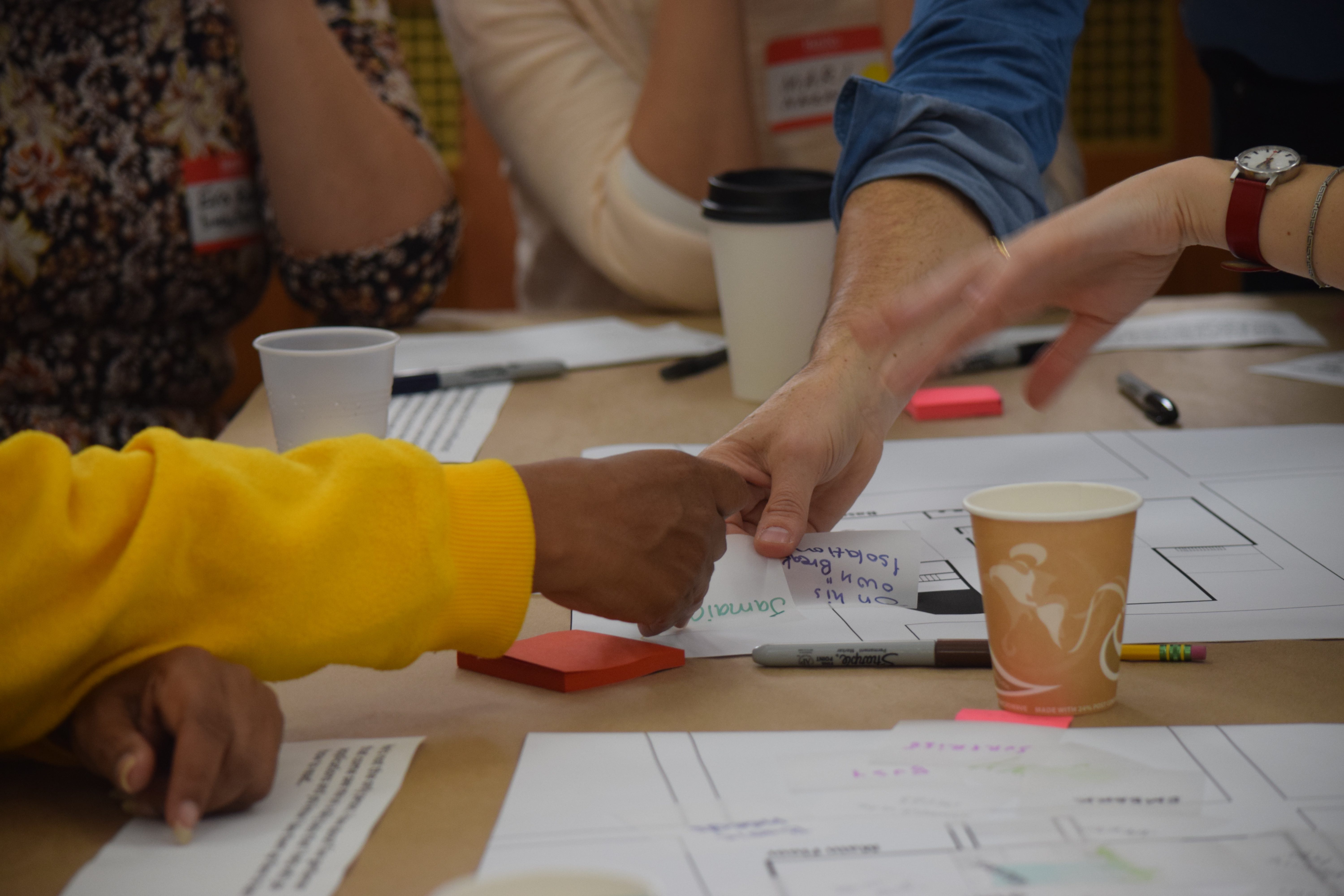 DESIS Lab Partners with BPL to Assist Incarcerated People with Re-Entry Services
A few years ago, the Brooklyn Public Library began offering re-entry services for incarcerated people, and launched TeleStory, a free teleconferencing service that connects individuals with their loved ones who are currently incarcerated.
Now, the BPL has partnered with The New School's DESIS (Design for Social Innovation and Sustainability) Lab in order to complete a design project that will see ethnographers and designers engage with librarians and participants to determine how best to design re-entry services in libraries moving forward.
In an interview with Urban Omnibus, Eduardo Staszowski, Director of DESIS Lab, spoke about the importance of design in a project like this, and why The New School is getting involved.
"DESIS Lab is an action research laboratory based at The New School, working at the intersection of design, management, and social theory to advance the practice and discourse of design-led social innovation, and to foster more equitable and sustainable cities," he said. "We usually partner with public interest organizations like the Brooklyn Public Library to co-design new approaches to better serve their communities."
DESIS Lab has prior experience working with libraries, as they previously collaborated with the Mayor's Office of Immigrant Affairs on a financial empowerment project targeted at people applying for citizenship.
Students in the Transdisciplinary Design graduate program, led by DESIS Lab researchers, just completed their first round of discovery activities, and facilitated a co-creation workshop with project stakeholders at the Bed-Stuy branch of the BPL. The research will yield a richly grounded set of insights, including visual artifacts, to inform investment and strategic decisions, including a set of design opportunities for enhancing existing services or creating new ones.
According to the design ethnographer for the project John Bruce, "design ethnography allows for open-ended, immersive, and collaborative experiences with interlocutors. We're not going into the field with a strict agenda, a set of interview questions, or a hypothesis that we're asked to prove or disprove. It's not like, 'OK, today we have 90 minutes and we're going to follow somebody who goes through the system or through the process of utilizing services.' That becomes stilted quickly. But rather we're allowing for behaviors, motivations, needs, desires, patterns, and propensities to emerge and evolve as these issues bubble up."
In the same interview, Lara Penin, Co-Founder of DESIS Lab, shared her thoughts on the project and its impact on the community.
"We insert ourselves as a group of researchers to facilitate the exchange of knowledge between participants, to bridge information gaps and find ways of sharing needed information more effectively, but we are newcomers in this space," she said. "We have had some experience working with reentry services in the past, but the families and the libraries and the non-profits are the experts. We're trying to unearth the knowledge that already exists in this community, and to facilitate the direction that the community as a whole wants to move forward."