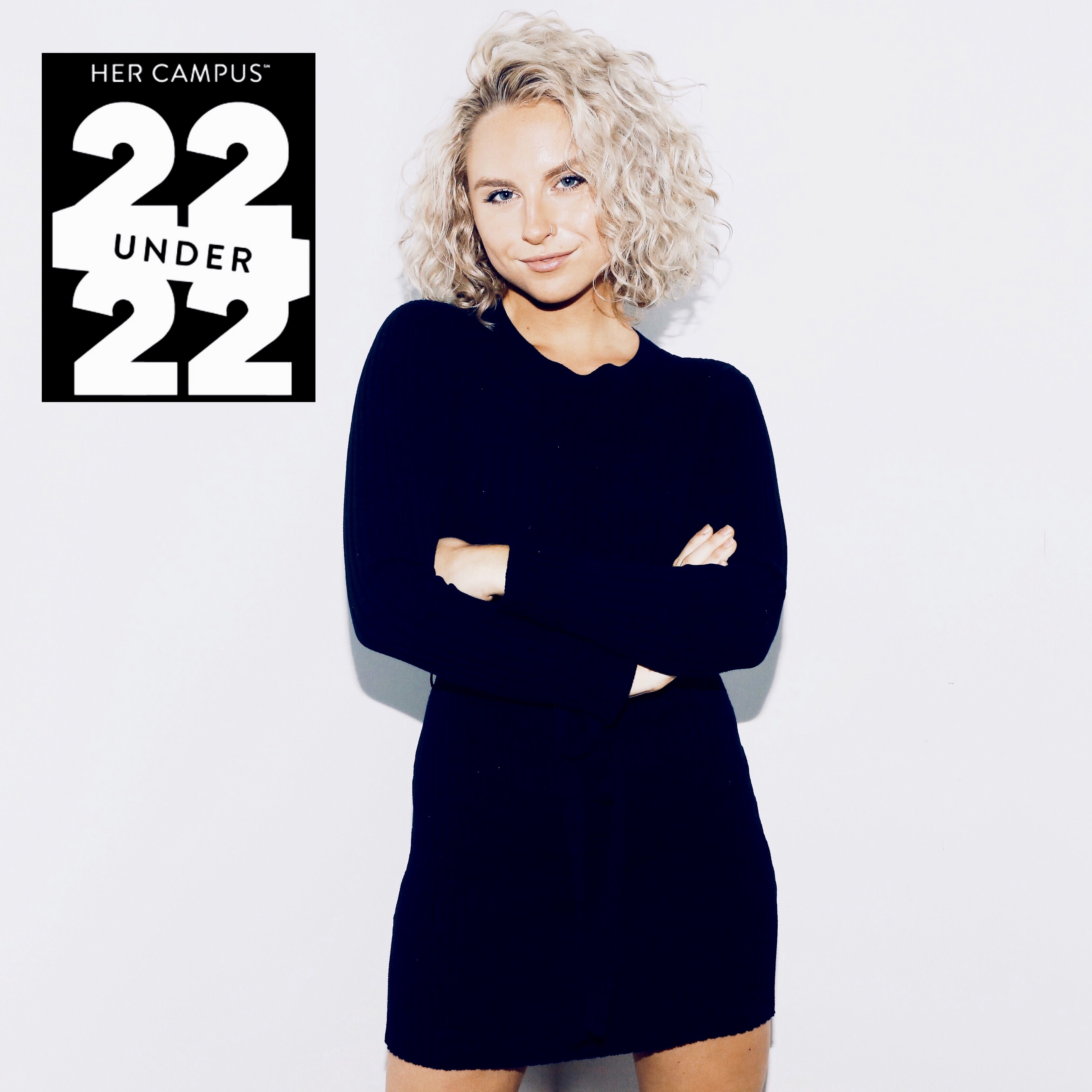 Kiley Leff, Lang '20, Awarded 'Her Campus' 22 Under 22 Most Inspiring College Women'
Kiley Leff, Liberal Arts and Screenwriting '20, wants you to talk about your idea. The 21-year-old – recently awarded Her Campus' 22 Under 22 Most Inspiring College Women,  believes finding the right people to connect with is the first big step to turning any passion into reality.
Leff's idea, a nightlife app that helps users find safer, more inclusive bars through crowdsourced reviews, began at a dorm room table with her co-founder Sarah Davis, Parsons '19.
The approach? A rating system that prioritizes empowerment over cheap drinks and fast service.
"Outro introduces language like 'POC' and 'LGBTQ+ friendly,' in a context about bars and clubs that many people may have never thought about before," Leff said.  "Outro is not just for safety and fun, it's for empowerment."
The app aims to give users unique control over experiences by relieving them of obstacles they might not have been previously aware of.   It's an individual resource, but it's also a community that makes it easier for women and marginalized people to have a fun night out. In addition, destinations can be searched by food and drink specials, crowd diversity, and amenities.
While Outro has already seen thousands of downloads, Leff's has set her sights higher for post-graduate life.  She hopes to one day see numerical ratings on Google and Yelp and through a nation-wide ambassador program, increase the number of ratings for bars and clubs throughout the country.