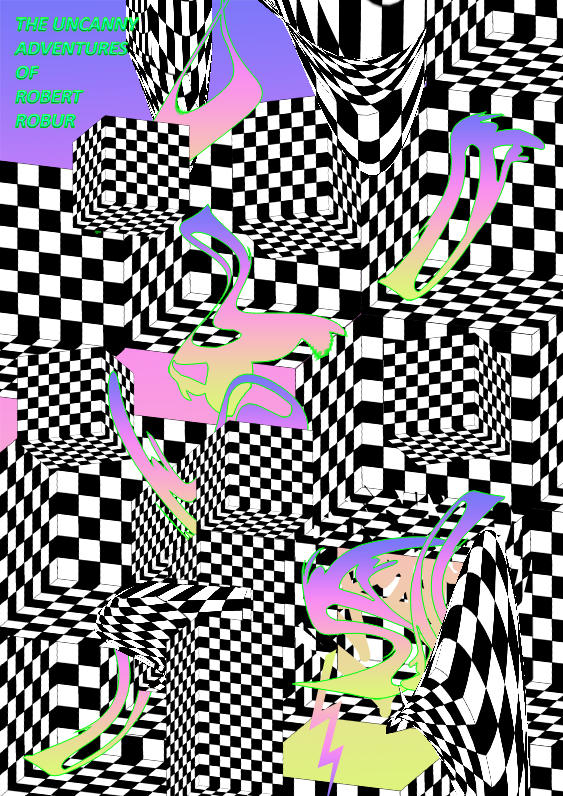 The Lang Theater Program Presents 'The Uncanny Adventures of Robert Robur'
A future where the media disseminates fake news and the public become susceptible to government manipulation was the fictitious setting in 2007 for the last novel by Polish writer Mirosław Nahacz, who died that same year. His unfinished book, The Uncanny Adventures of Robert Robur, is the inspiration for The Lang Theater Program's fall production running November 15-18 in the city's East Village.
Featuring seven Lang students, the play – adapted from the novel by co-directors Krzysztof Garbaczewski and Jim Fletcher – takes place in the future, with the media in total control of reality, fabricating information that society blindly believes. Public opinion is shaken, however, by a series of mysterious deaths, with all the clues pointing to the protagonist, Robert Robur. As a revolutionary feeling permeates and rebels plot to overthrow the dictatorship, the audience follows attempts to solve the mysteries.
Lang Arts in Context senior Emma Conlon plays the title character Robert Robur. She became interested in the production due to her interest in non-traditional theater and interdisciplinary work, and after hearing great things about Krzysztof. "We started out by working with technology including virtual reality," says Emma. "We had our bodies scanned so we became animated and it put us in a futuristic mindset. Each performer wrote a manifesto, and read about cyberfeminism and watched a lot of science fiction films before working on Robert Robur. It helped get us in the mindset for this and open ourselves to this strange world."
The production blends traditional stagecraft and live-stream filming. Working with Krzysztof and Jim, everyone learned how to do everything, from building sets, making costumes, operating the camera, and even designing certain parts of rehearsal.
"It's different than working just as a performer. We're not just on-stage reciting; you have to keep the camera in mind," says Emma. "It's interesting because acting for the camera is really different and requires you to focus on other parts of your performance. There's a lot of audio and dialogue that's spoken but you don't always see the person that's saying them. The visuals can distract from the dialogue and it's important for the actor being projected on the screen to be mindful of that and to guide the audience to listen to the text."
The Uncanny Adventures of Robert Robur runs Thursday through Saturday, November 15th – 17th, at 8 p.m. and Sunday, November 18th at 3 p.m. All performances are free, but seating is limited; reservations are recommended. To make reservations, please visit The New School Events page.  
The Uncanny Adventures of Robert Robur
Thursday – Saturday, November 15th – 17th @ 8PM
Sunday, November 18th @ 3PM
150 First Avenue 2nd Floor of 122 CC
New York, NY 10009