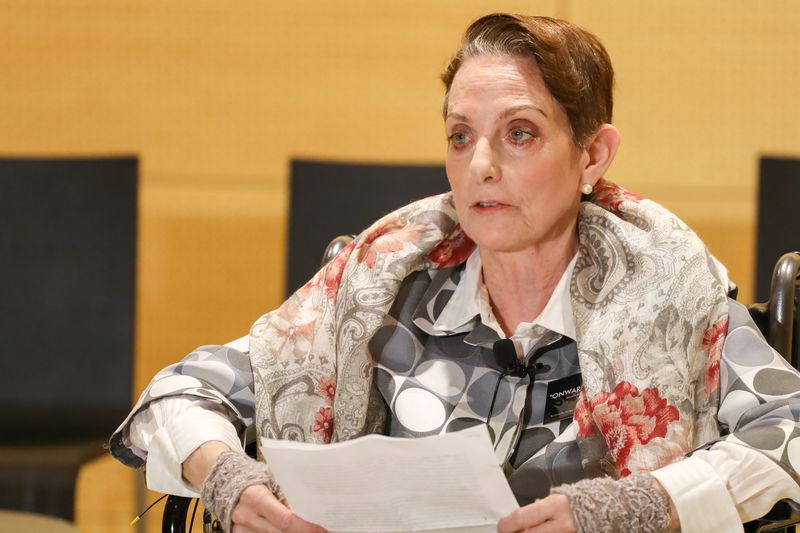 The New Historia Offers Innovative Ways to Navigate History
Imagine brushing shoulders with history's most influential women — women whose stories were never included in textbooks and encyclopedias. The New Historia, a new digital archive of female history created by Dr. Gina Luria Walker, professor of women's studies at The New School, is changing the way we look at the past and, ultimately, the way we'll navigate it.
The New Historia is designed to document and promote the achievements of women in history — from poets to scientists, philosophers to soldiers — that have gone unnoticed and unrecognized by society. Inspired by Mary Hays' collection Female Biography (first published in 1803 and updated in 2013), The New Historia aims to create a knowledge-ordering system that builds on a new wave of historical research, using innovative technologies for representation and delivery.
"The data generated by scholars in the global project of feminist historical recovery changes the conventional cartography of the past," said Walker, who over the past four decades has put together more than 400 biographies of women from around the world. "We have willy-nilly been catapulted into a sustained naissance of knowing about women that demands new narratives of female intellectual and creative evolution. We no longer need to reflexively subsume ourselves and our foremothers in masculinist versions of history. We can now know."
Hundreds of scholars in many specialties who are leaders in global feminist historical recovery have contributed to The New Historia and, with Walker's guidance, have uncovered numerous previously unknown influential women. On October 19, 2018, a group of these scholars traveled from seven countries to meet at The New School and discuss a new way of displaying their research: using virtual reality (VR).
Jamer Hunt, The New School's vice provost for Transdisciplinary Design, and Lisa Strausfeld, a senior research fellow with Parsons School of Design and principal of the design studio Informationart, have recently partnered with The New Historia to bring the stories of women from the past to life. Using the scholars' research, Strausfeld created an immersive three-dimensional timeline as a way to explore the histories of these women. Although still in its early stages, Strausfeld's VR graph shows how the lives and relationships of historical women changed over time in a way two-dimensional graphs cannot. The graph shows the course of each woman's life as it stretches through the decades. Users can explore the women's work, publications, and relationships while moving backward and forward in space and time. Strausfeld calls the program a "Google Earth for Knowledge" — a never-before-seen way to experience history.
"It's learning through immersion, learning from within," said Strausfeld. "You're actually inside the data, and it feels real. Instead of thinking of each biography as a handful of pages, this is a world that's infinitely expandable."
During the symposium, Strausfeld presented the group with VR headsets and guided them through the unique world she had created.
"It brings magic to our work," Walker said during the symposium. "We're creating new dimensions, and I find it freeing."
The New Historia is continually looking for innovative ways to share its extensive research with the world. Through its website, podcasts, and now virtual reality, it will ensure that the lives and impact of women will no longer be forgotten.
"We're taught to think women never had a public role, that it's something modern," said María Jesús Lorenzo Modia, dean of the faculty of philology at Spain's Universidade da Coruña and a New Historia scholar. "This is something that happens in every period, because we don't have female models to follow. It's not that they didn't exist but that they were not passed on to us. This project helps every woman see that there were other women in other periods who were working in different fields of study and contributing to the great issues of their time. This is meaningful today, not only for academics and researchers but socially, so that we may have those women as models to follow in a time when women continue to be under attack."