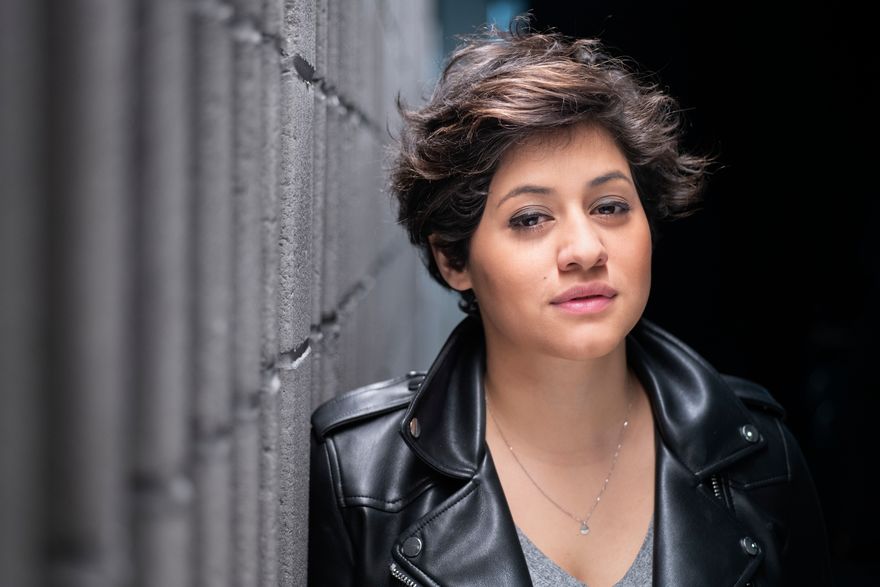 Linda Briceño, Jazz '18 and Arts Management and Entrepreneurship '19, Wins Latin Grammy for Producer of the Year
As the first Venezuelan woman to be nominated for Producer of the Year at the Latin Grammys, Linda Briceño had already made history when she showed up to the awards ceremony in November, 2018. She further cemented her place in the history books by winning the coveted award for her producing work on MV Caldera's Second Floor, as well as her own single, 11, from her upcoming album.
Briceño, a current student in the Master's of Arts Management and Entrepreneurship program, and a 2018 graduate of the School of Jazz and Contemporary Music, was previously nominated by the Latin Grammys in 2014 for Best New Artist and Best Traditional Pop Album. In addition to her work as a producer, she is also an accomplished performer, having performed at the 2016 Parsons Benefit and the Miami International Jazz Festival, among other notable performances.
Speaking with CNN after winning the award, Briceño said "I believe that this nomination has a very important meaning that transcends my own glory, and that still in a time that confronts music, where there is a globalization of a genre such as urban genre, there are very small genres that somehow they have been overshadowed. And this globalization has also perhaps cut off the opportunities for people to get to know the work of many independent artists."
Briceño is currently wrapping up her next album Ella Bric, titled for the stage name she has adopted as she pursues her musical career as a performer and producer.