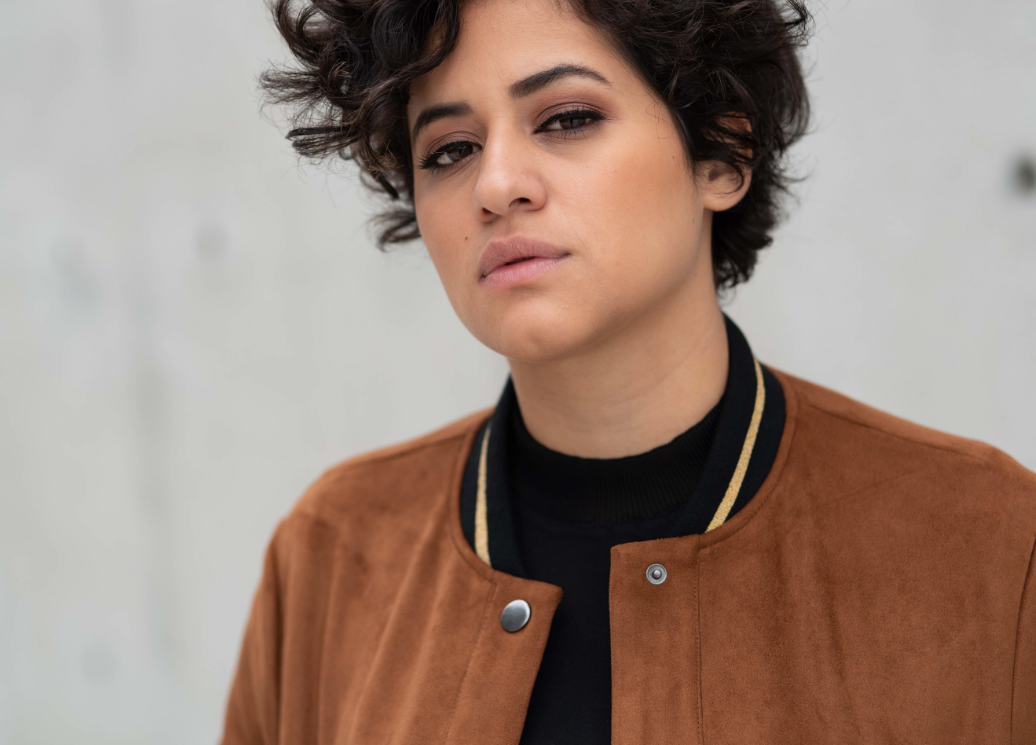 Linda Briceño is Making Music History
As the first Venezuelan woman to be nominated for Producer of the Year at the Latin GRAMMY, Linda Briceño had already made history when she showed up to the awards ceremony in November 2018. Her legacy was cemented in the history books after she won the coveted award for her work producing MV Caldera's Segundo Piso, as well as her own single, "11," from her upcoming album.
"This was a huge miracle from heaven, and it meant so much to me, especially the way I've worked as an independent artist, which also represents a big challenge coming from a country devastated by the economic crisis," says Briceño. "Becoming the first female ever to win this award is something that started a movement of producers and arrangers around the world trying to make a change in the complex music industry."
Briceño, a student in the College of Performing Arts' Master of Arts Management and Entrepreneurship (MAAME) program and a 2018 graduate of the School of Jazz and Contemporary Music, was nominated in 2014 by the Latin GRAMMY Awards for Best New Artist and Best Traditional Pop Album. In addition to working as a producer, she is also an accomplished performer, having performed at the 2016 Parsons Benefit, the Miami International Jazz Festival, and other events.
She credits The New School, where she has studied performance and management, for much of her growth and success as a musician. The MAAME program at CoPA requires students to continue their musical practice, which means that in addition to studying management and entrepreneurship, Briceño is performing as well. The program, which was started in fall 2018, gives students the chance to take a wide range of interdisciplinary classes that will prepare them for a variety of constantly evolving careers in the 21st-century musical landscape.
Speaking about her plans after graduation, Briceño is optimistic about the future of women in music and her own role in creating change.
"I see myself being a successful entrepreneur, creating more opportunity for women in music and helping them find their identity in a competitive market such as music and film," she says. "I also would love to tour around the world, record a lot of music, and keep learning about the music and film industries in order to create change through my story and the stories of many hidden figures."