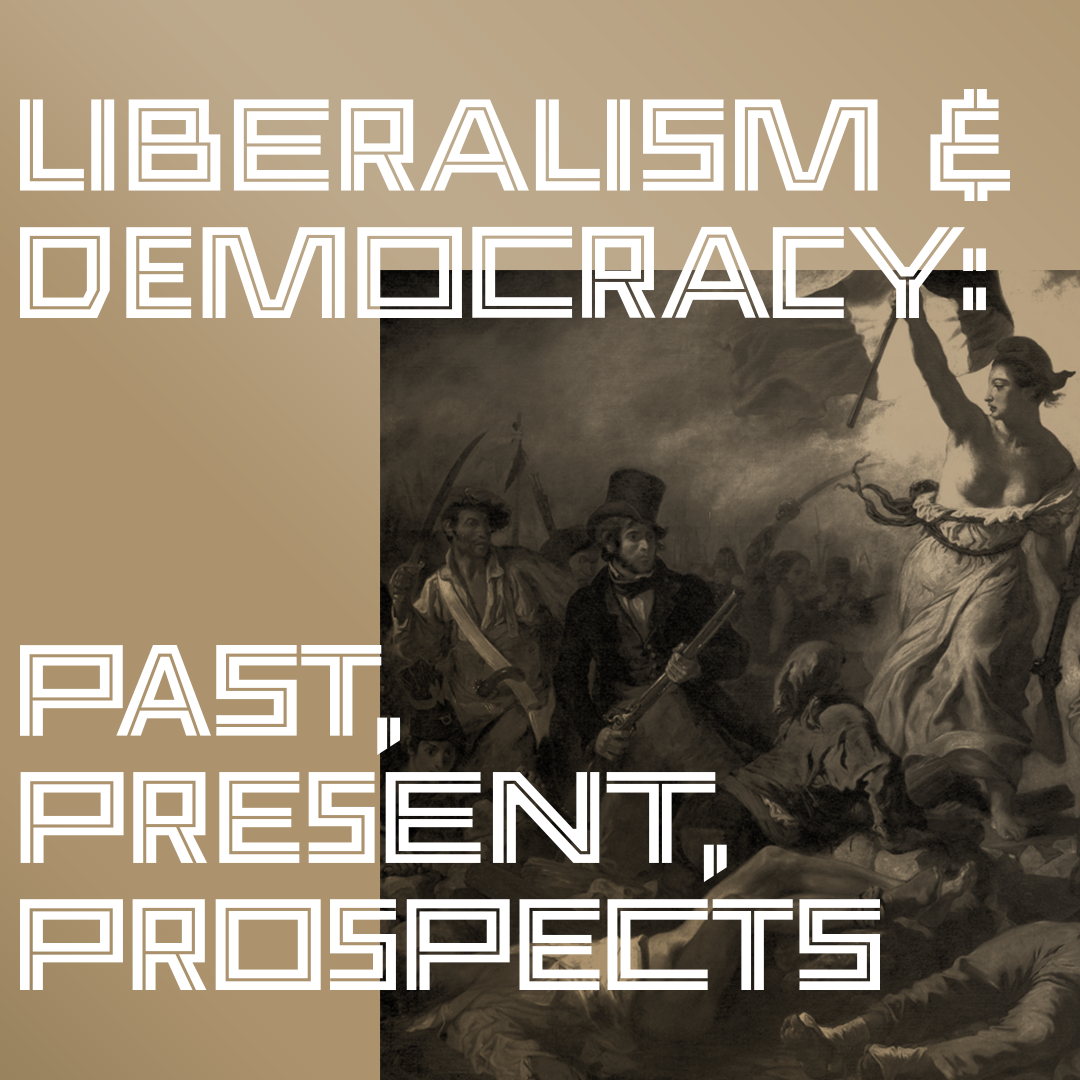 The New School's Spring Centennial Events
As The New School kicks off its 100th birthday, there will be a series of events, concerts, and other public programs celebrating the centennial. Ranging from the College of Performing Arts popular (Un)Silent Film Night in May to faculty member Jim Miller's series of panels on liberalism and democracy featuring a diverse set of speakers including Paul Krugman, Thomas Chatterton Williams, Bill Galston, and others, the Spring semester will feature events that challenge the status quo while celebrating the past, and looking to the next 100 years of The New School.
Thursday, February 7, 4:00 – 8:30 pm
Friday, February 8, 10:00 am – 6:30 pm
Though liberalism and democracy have become intertwined in some contemporary societies, they have evolved along quite distinct paths historically. Democracy is an ancient idea, liberalism a very modern one. Greek democracy was not liberal, nor was the revolutionary democracy championed by the sans-culottes in the French Revolution. To this day, there are many avowedly democratic movements and regimes, both on the left and the right, that explicitly reject liberal values. Moreover, even in liberal democratic societies, there are important tensions between the two traditions. In these linked conferences, we will examine the prospects for liberal democracies against the backdrop of the historical and contemporary tensions between democracy and liberalism. 22 invited panelist will spend 2 days in public discussion and workshops around issues concerning democracy – more information to follow. Invited speakers include: Alex Aleinikoff, Josh Begley, Paul Cartledge, Bill Galston, Dipayan Ghosh, Teresa Ghilarducci, Jeffrey Isaac, Ira Katznelson, James Kloppenberg, Bill Kristol, Paul Krugman, Yuval Levin, Jan-Werner Mueller, James Miller, Jessica Pisano, and Marc Plattner.
Courage in Public Scholarship Award Ceremony
Courage in Public Scholarship Award Ceremony for Jan Gross, a Polish-American sociologist and historian. He is the Norman B. Tomlinson Professor of War and Society, and Professor of History at Princeton University. He is known for his work about Polish history, particularly about Polish-Jewish relations during the World War II. This is a New School Centennial event.
Mannes American Composers Ensemble Concert
Friday, April 5, 7:30 – 9:30 pm
Founded in 2012 by composer Lowell Liebermann and directed in the 2018-2019 season by Alan Pierson and David Fulmer, MACE presents works by iconic American masters such as John Adams, Mason Bates and Steve Reich, as well as works by young and up-and-coming composers such as David Hertzberg and Nina C. Young. The ensemble aims to embrace a broad view of the vital landscape of contemporary American Music, and to bolster that landscape through premieres and, soon, commissions. This concert will be conducted by David Fulmer.
Program
Arnold Schoenberg's Pierrot Lunaire
Vasiliki Krimitza's Gra-V
Edgard Varese's Octandre
Pierre Boulez's Derive 1
Friday, April 12, 9:00 am – 5:00 pm
The conference, which marks the 30th anniversary of the publication of Aristide Zolberg's Escape from Violence: Conflict and the Refugee Crisis in the Developing World, will consider new approaches–conceptual and field-based–for responding to forced migration today.
Hirshon Artist in Residence: Raoul Peck
Thursday, March 7, 7:00 – 9:00 pm
This event will be a public screening of film(s) of Raoul Peck– either short clips interspersed with discussion or a screening of a portion of a film (to include I AM NOT YOUR NEGRO on the life of James Baldwin) with an extended Q&A with Media Studies Dean Vladan Nikolic, Media Studies faculty member Michelle Materre, New School students, and the public. Raoul Peck will be the 2019 Hirshon Artist-in-Residence at the School of Media Studies. This public event will be the culmination of his residency. Peck is an Oscar-nominated filmmaker whose most recent documentary I AM NOT YOUR NEGRO (2016) centered on the life of James Baldwin and Baldwin's enormous impact on progressive thought around racial identity in the United States and abroad.
Friday, May 10, 7:00 – 8:30 pm
The New School's College of Performing Arts welcomes the public to the 9th edition of (Un)Silent Film Night, an ever-popular series in which students from Mannes School of Music and the School of Jazz and Contemporary Music perform live scores to classic and contemporary films.
The May 10th program will feature several short films set to music performed by The New School for Jazz and Contemporary Music students.  The Film Ensemble, led by Steven Bernstein, will perform original scores (composed by Steven Bernstein) to the Laurel and Hardy classics Sugar Daddies(1927) and Double Whoopie (1929).   The NYC Composers Ensemble, directed by Mary Halverson and Nir Felder, will perform music to two additional films (TBA).
This fall, the centennial will culminate with a weeklong Festival of the NEW from October 1-6. We hope to see you on campus to celebrate with us this fall.