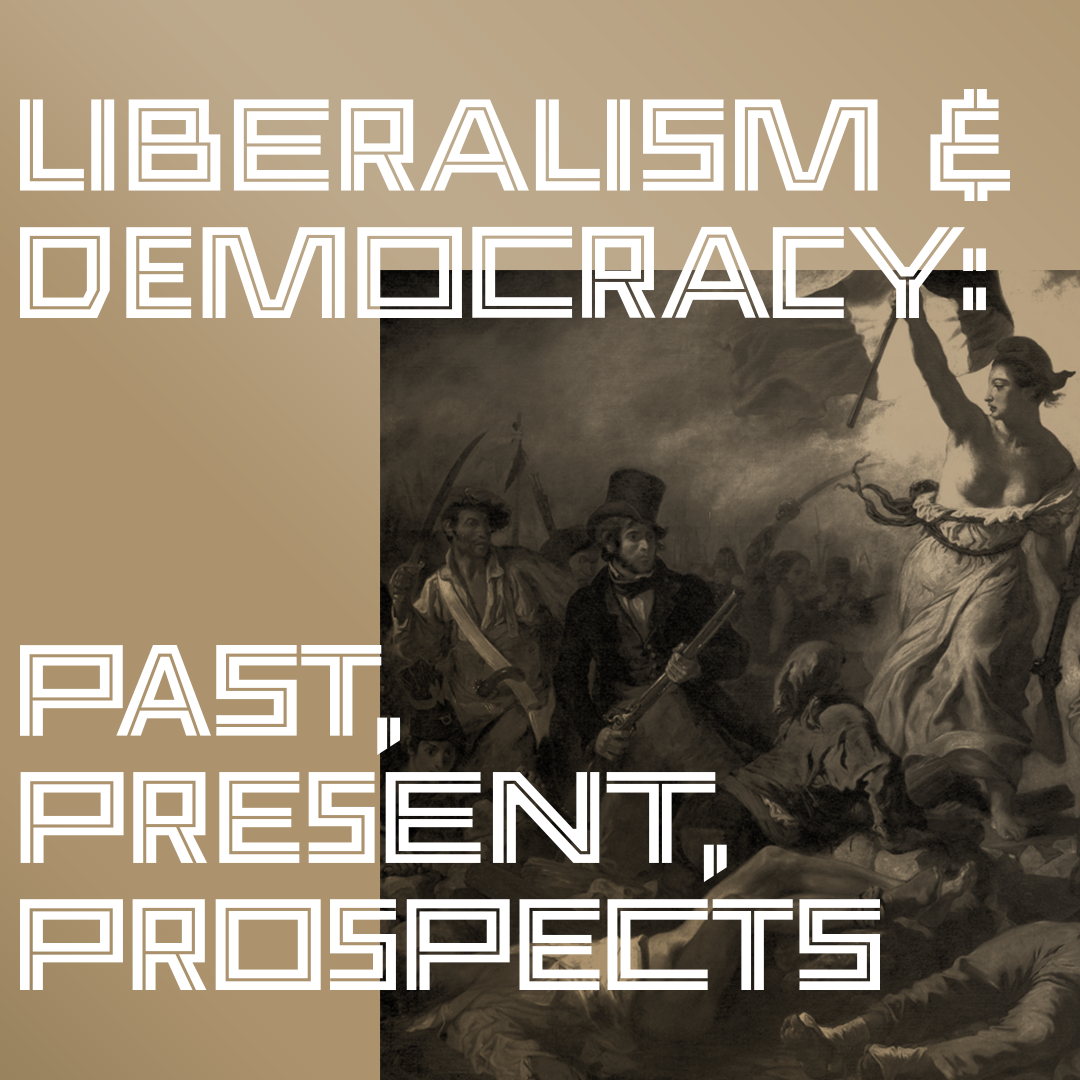 Two-day Conference Explores Future of Liberalism and Democracy
The New School's recent two-day public seminar Liberalism & Democracy: Past, Present, Prospects came together in response to the perception that liberal democratic values are under attack in the United States as at no other time in recent history. The event, which took place on February 7 and 8, inaugurated The New School's centennial celebration.
Organized by James Miller, professor of liberal studies and politics and faculty director of the Creative Publishing and Critical Journalism program, and Helena Rosenblatt, professor of history at the CUNY Graduate Center, the seminar presented its audience with a diverse lineup that included journalists, scholars, inside-the-Beltway experts, and veterans of the Occupy Wall Street and Black Lives Matter movements.
The list of panelists included William Kristol, editor at large at the Weekly Standard; Paul Krugman, an op-ed columnist for the New York Times; Astra Taylor, a writer and documentarian; Sophia Rosenfeld, Walter Annenberg Professor of History at the University of Pennsylvania; Jessica Pisano, associate professor of politics at The New School for Social Research (NSSR): and Teresa Ghilarducci, a labor economist and the Bernard L. and Irene Schwartz Chair in economic policy analysis in NSSR's Economics department.
"I don't think there has ever been a public event on liberalism and democracy with as diversified a lineup as this, or as open a format," said Miller. "At this moment, all of these folks are united in their horror at the presidency of Donald Trump and their concern at the challenges to liberal norms of tolerance and pluralism and democratic ideals of expanding popular participation in politics."
The seminar featured wide-ranging and compelling conversations that touched not only on the current state of American politics but also on globalization, immigration, free trade, and egalitarianism. The freewheeling dialogue at times involved as many as 25 people, engaging in a mostly civil but occasionally heated debate.
"So much of what happens in political discussions on college campuses and in the media today is so utterly predictable. I wanted to try something new, and something that expressed my own commitment to promoting intellectual diversity and debate as one of the best ways to inoculate against complacency," Miller said.
A screening of What Is Democracy?, a documentary directed by Astra Taylor, kicked off the seminar. It was followed by the event's keynote speech, "The New School and the American Ideal of a Liberal Democracy," delivered by Ira Katznelson, Ruggles Professor of Political Science and History at Columbia University.
Next on the agenda was a series of six panels: "Democracy, Liberalism, and Liberal Democracy in History," "'All Men Are Created Equal': Egalitarianism as a Contested Value in Liberal Democracies," "'We the People': Race and Immigration as a Challenge to Modern Democracies," "'Of the People': Demands for Purified Popular Sovereignty and the Challenge of Exclusionary 'Majoritarianism' in Modern Democracies," "'For the More General Diffusion of Knowledge': The Politics of Truth, Government Secrecy, and Precision Propaganda in America Today," and "The Last Best Hope of Earth: Prospects for Liberal Democracy."
During the "Egalitarianism" panel, there was frequent mention of philosophers such as John Rawls and Robert Nozick. Introducing himself as "the skunk at the garden party," Paul Krugman responded by saying, "The reality is that neither politicians nor voters are philosophers. What actually goes on with the choices we make has very little to do with these abstract principles."
This idea was challenged by several panelists, including Ben Fountain, author of the novel Billy Lynn's Long Halftime Walk. "Voters are philosophers," he responded. "Most of them are bad philosophers, ill-informed philosophers, but if you ask someone why did you vote the way you did, you'll get an earful."
In the same panel, Ghilarducci expressed her ideas about economic democracy by discussing the history of the welfare state and what a "welfare state 3.0 might look like."
"There is no future of democracy or capitalism without the welfare state," she stated. "The welfare state is needed to ameliorate risk and save capitalism from itself."
In "Prospects for Liberal Democracy" panel, Natasha Lennard, a columnist for The Intercept, who focused on social justice, called the proposed Green New Deal a "bold," "spectacular statement" and criticized House Speaker Nancy Pelosi for her lack of enthusiasm for the proposal. She praised the grassroots movement Occupy Wall Street and argued that the capitalist system isn't working, quoting a statement made by playwright Bertolt Brecht in 1935: "How can anyone tell the truth about Fascism, unless he is willing to speak out against capitalism, which brings it forth?"
Bill Kristol found himself in the unlikely position of defending Pelosi.
"There is an underappreciation of Nancy Pelosi," he said. "Pelosi has accomplished a lot more than AOC [newly elected Congresswoman Alexandria Ocasio-Cortez] or a whole lot of people in Occupy Wall Street. She is the best hope we have right now for stopping and defeating Trump. When it's a serious threat to liberal democracy, it's important to defend it. At the end of the day, if Trump isn't dealt with, if the infection of Trump isn't dealt with, you can't deal with the underlying causes."
Jeffrey C. Isaac, James H. Rudy Professor of Political Science at Indiana University, Bloomington, said that he believed Pelosi and Ocasio-Cortez are working together better than Lennard thinks and that it's positive when moderates "co-opt ideas of the Far Left, like the Green New Deal."
Kristol declared that he had an "anti-utopian point of view," implying that some of the ideas of the Far Left were unachievable.
"The party of liberty needs to guard liberal institutions and do it in a hard-headed way," he said. "The lesson of the last few years is the precariousness of liberal democracy."
"In this age of political infotainment, perfected by democratically elevated impresarios like Donald Trump, none of us can afford to be complacent or cocksure in our political convictions, least of all anyone committed both to tolerance and to giving more political power to ordinary people," said Miller.