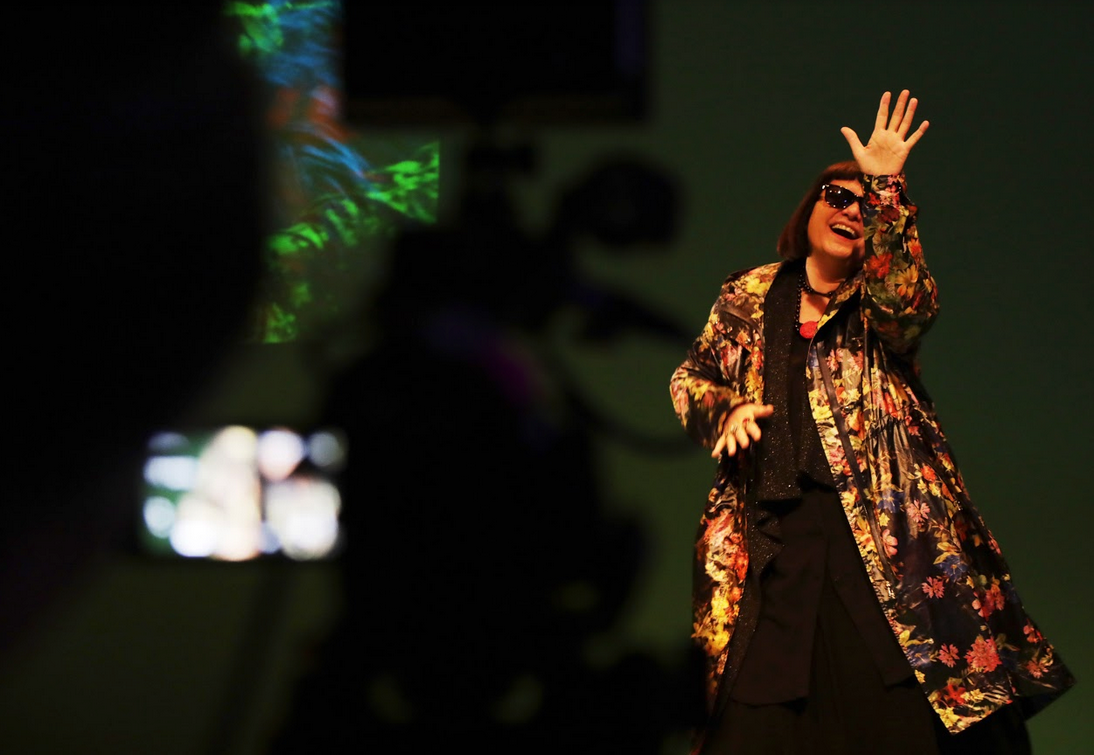 Lang Faculty, Alumna Create 'Dreams' and 'Panoramas' Through Theater
Theater, with its ability to create a shared experience during each live performance, can cross boundaries of culture, geography, language, and nationality. Eugene Lang College of Liberal Arts faculty and alumni strive to use this feature to share and explore, challenging audiences both local and abroad.
"Dream American," a solo performance piece written and performed by Yu Ling Wu, (Lang Theater & Parsons Integrated Design '18), and designed and directed by Zishan Ugurlu, Eugene Lang Theater department associate professor, was part of the 2018 United Solo Festival, the world's largest solo theater festival. Exploring how a first-generation immigrant sees her family dynamics in relation to America's current socio-political climate, the play garnered Wu a "Best Comedian" award and the "Best Direction" award for Ugurlu.
The two first met in 2015 when Wu was a student in one of Ugurlu's acting classes. In 2017, they continued to work together in Lang's study abroad program at Freie Universität Berlin, where Ugurlu teaches "Creating A Solo Performance: Berlin Kabarett."
In April 2018, the two paired up for a performance of "Dream American" at Mabou Mines, along with two other New School alumni Joshua Lacle and Aliyah Hakim. They later decided to apply to the 2018 United Solo Festival. They worked through an intensive rehearsal process in order to further develop the script, while Ugurlu refined the design and direction of the play.
In addition to her work with students, Ugurlu is also a performer in her own right. In January 2018, she performed in Panorama, directed by the Motus Theater Company, as part of the Under the Radar Festival. Since then, the production has been invited to show at The Vooruit Festival in Ghent, Belgium, The Grec Festival in Barcelona, Spain, The Santarcangelo Festival in Italy. Most recently, in November, Ugurlu performed at the renowned Romaeuropa Festival. In February, she will be performing in Italy again, followed by further performances in Innsbruck, Austria and Berlin, Germany in April. The production interweaves personal histories of identity, departure, and remembrance to create new experiential panoramas in which migration is actually an intrinsic existential condition. The show is a collaboration between the actors of the Great Jones Repertory Company of La MaMa, of which Ugurlu has been a member for several years, and Italy's Motus Theatre Company.