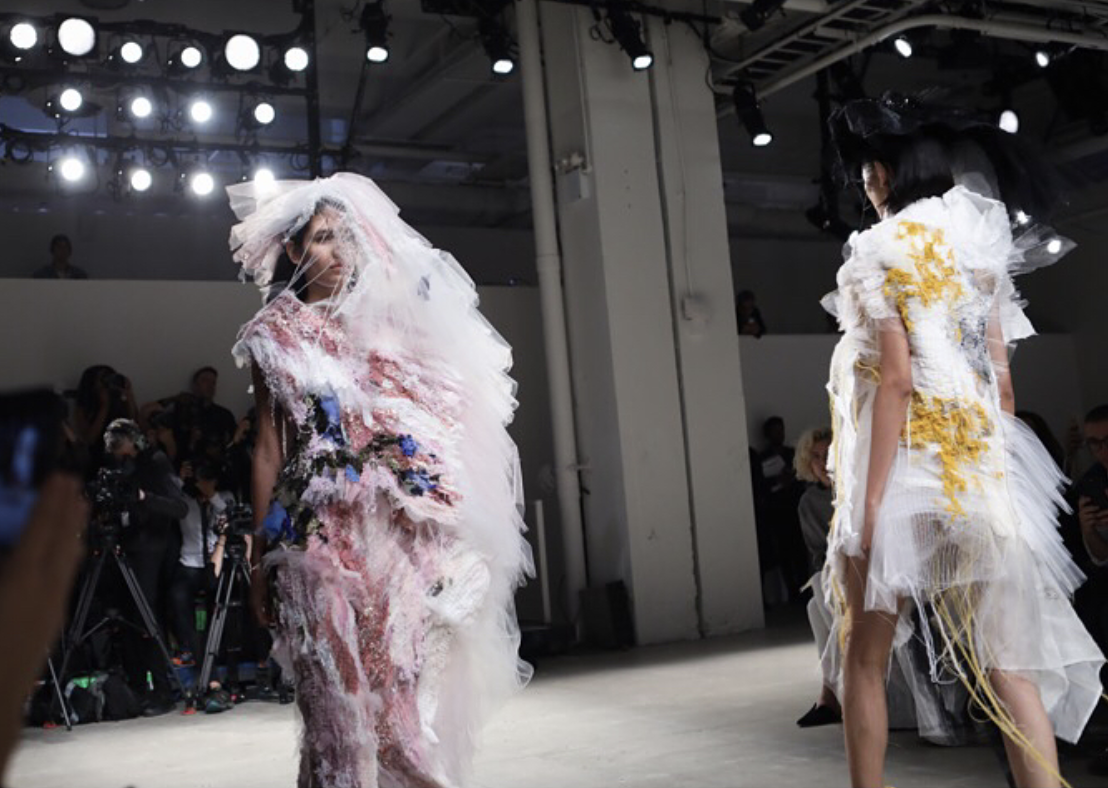 Parsons School of Fashion Alumni Earn Recognition from Prestigious Industry Prizes
LVMH, the luxury conglomerate that owns a variety of iconic fashion brands including Louis Vuittion, Christian Dior, and Givenchy, has been giving out their namesake prize of 300,000 euros to designers under 40 who have produced at least two collections since 2014. Considered one of the most prestigious awards in fashion, this year's semi-finalists for the LVMH Prize include Caroline Hu, MFA Fashion Design and Society '18, Emily Bode, BFA Fashion Design/BA Philosophy '13, and Spencer Phipps, BFA Fashion Design '08.

The young designers have been making waves in the fashion industry, with a recent headline from Vogue declaring "Caroline Hu is Our First Discovery of NYFW – and Her Dresses Belong at the Oscars." Emily Bode, who creates menswear out of globally sourced antique fabrics, was recently named to the Forbes 30 Under 30 list, and was a runner-up for the Vogue/CFDA Fashion Fund award, which has helped launched the careers of acclaimed brands like Proenza Schouler, created by Parsons alumni, Altuzarra, and more. Spencer Phipps, like Bode, is also a menswear designer, whose goal is "to change the way we as a culture consume by creating products that are made with respect for the environment, that can educate and enhance lives."

Hu is also a finalist for the first ever Business of Fashion China Prize, which was started this year in order to "introduce emerging design talent from China to the wider global fashion community in Europe and North America," according to the fashion publication. Mijia Zhang, Fashion Design '14, was also named a finalist for her label PH5, an innovative and playful knitwear brand based in New York.

"Parsons is thrilled and proud that our talented alumni have been recognized by these two prestigious prizes," said Burak Cakmak, dean of Fashion. "These young designers are future leaders of the fashion industry, and I am excited to see their careers evolve."