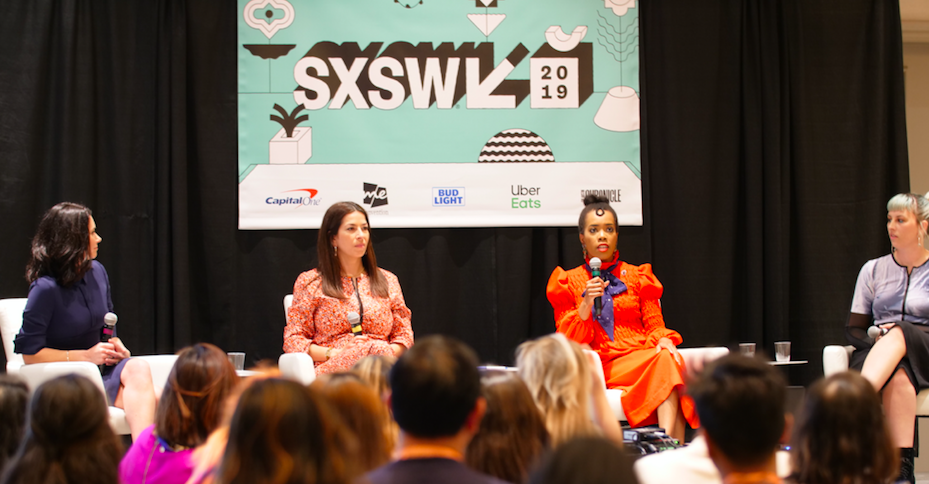 The New School + #SXSW: Kim Jenkins, Parsons Faculty and Alum, Highlights Need for Diversity in Fashion on Panel Discussion
Since 2016, The New School has offered a "Fashion and Race" course thanks to Kim Jenkins, Fashion Studies '13. As a part-time faculty member in the School of Art and Design History and Theory, Jenkins is focused on advocating for better representation and opportunities for people of color who work in fashion.

At the 2019 SXSW conference in Austin, Texas, she spoke on the "Feminist Rising: Why Brands Must Take a Stand" panel, organized by designer Rebecca Minkoff. Jenkins was also joined by Becca McCharen-Tran, Founder and Creative Director of Chromat, and Jennifer DaSilva, President of the creative agency Berlin Cameron.

During the discussion, Jenkins highlighted the importance of diversity in the workforce, and what brands can do to earn the respect of their consumers.

"I respect brands that are very much into sustainability and diversity in an authentic and consistent way," she said. "Starting internally, brands need to create a workforce that reflects the diversity of their future consumer base."

Jenkins also spoke about the class she teaches at Parsons, noting that "…we talk about making the world we want to see, which means listening is so important in order to start the dialogue."