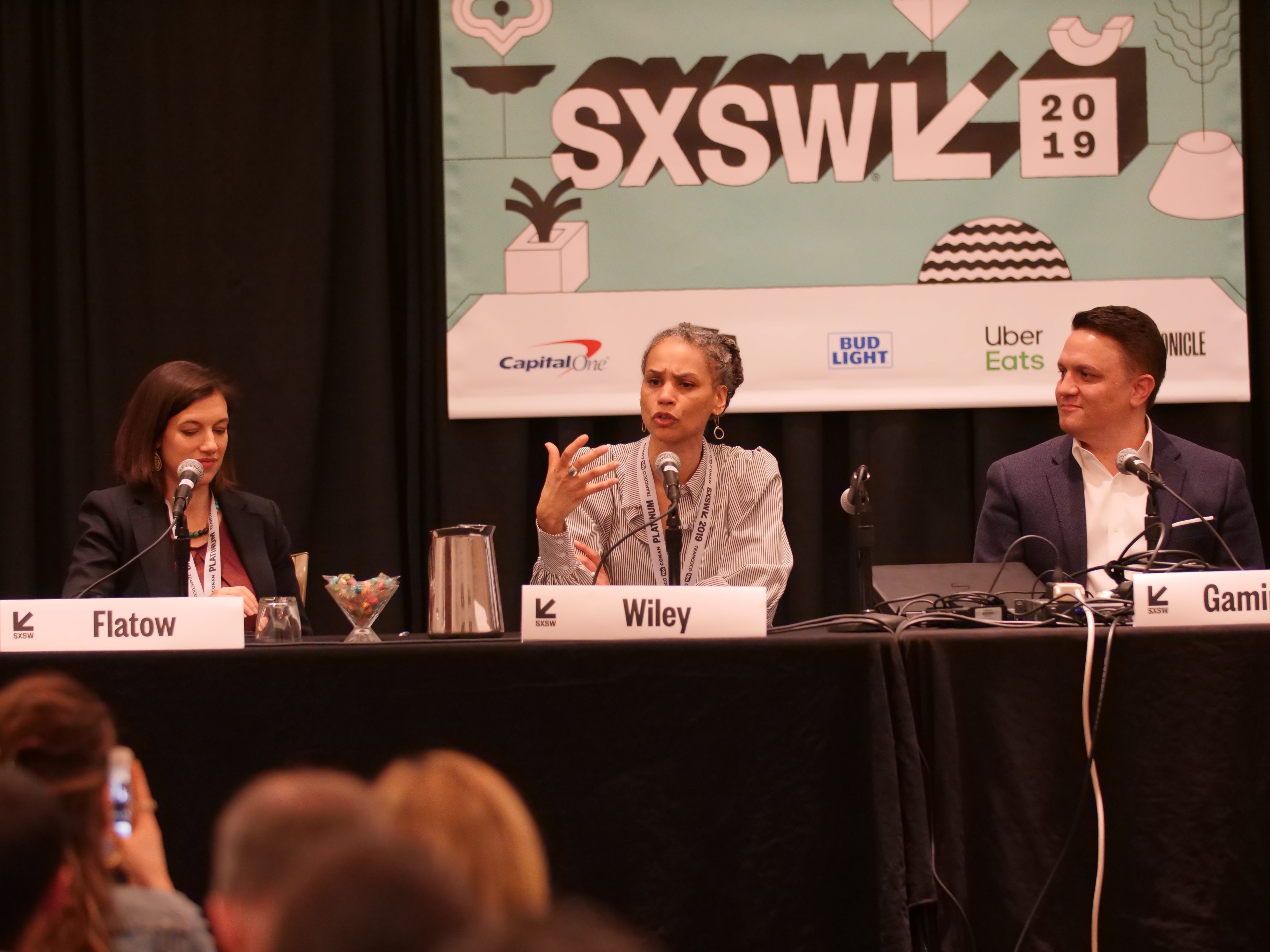 The New School + #SXSW: Maya Wiley Believes Collaboration Between Cities Will Help Solve Problems and Bolster Innovation
If cities begin to collaborate on finding solutions for urgent problems, they will not only create benefits for citizens, but spur innovation and growth as well.

That was the main takeaway from the "Unleashing Cities' Collective Superpower" panel at #SXSW that featured Maya Wiley, Senior Vice President for Social Justice and Henry Cohen Professor of Urban Policy and Management at The New School. She was joined by moderator Nicole Flatow, editor of CityLab, Miguel Gamiño Jr., formerly the Chief Technology Officer of New York City and currently the EVP of Global Cities at Mastercard, and Ali al-Azzawi, City Experience Advisor at the Smart Dubai Office.

"If cities are incubators of innovation, that means they can also learn from each other," said Wiley during the panel discussion. "Cities are all in different places in terms of their capacity to take on new work, so we have to build up their capacities."

As a nationally renowned expert on digital equity, Wiley has spent years advocating for broadband access for low-income communities, and trying to find ways to tackle new problems. During the discussion, she noted that after leaving the New York City's Mayor's Office, she wanted to come to a university because they are centers for innovation.

"I want to create a curriculum that is multi-disciplinary and project-based," she said. "I want young people to see government as a source of innovation."

Gamino Jr. echoed Wiley's points about collaboration, and shared his own thoughts on how cities can work together in order to create positive change.

"Cities shouldn't start from scratch on a problem, because chances are, another city is working on that same problem, and they should build on what others have already accomplished," he said. "People are at the center of this, and their expectations have changed forever because of what is happening on the consumer side. The only way cities will catch up to people's expectations is if they work together."