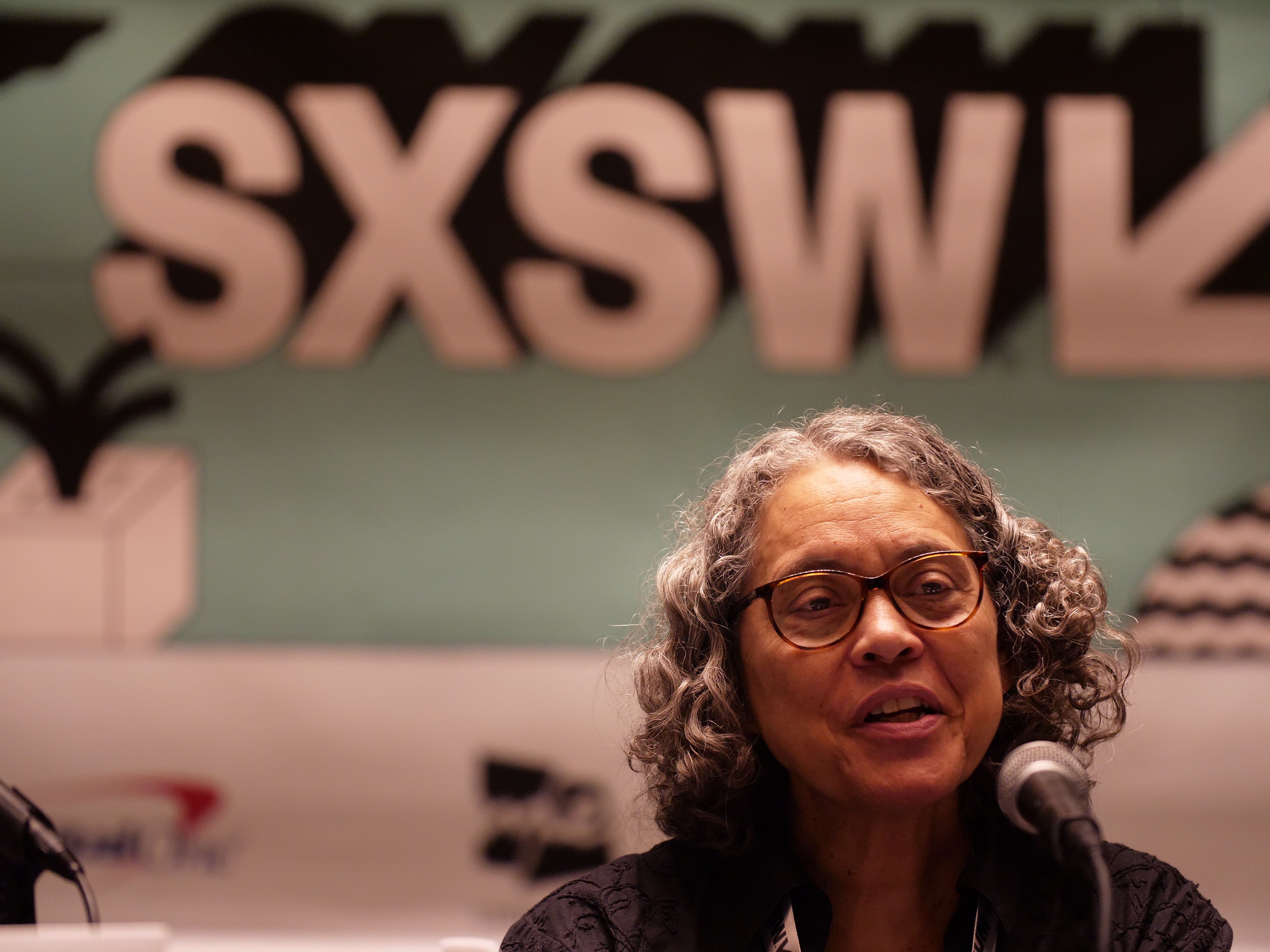 The New School + #SXSW: Mindy Fullilove Presents 400 Years of Inequality
2019 is the 400th anniversary of when the first Africans who were sold into bondage landed in North America. In recognition of this historic moment, Mindy Fullilove, Professor of Urban Policy and Health, along with other New School professors, are leading an effort to observe the anniversary, and use the attention to renew and strengthen the struggle for full emancipation, equity, and justice.

Fullilove spoke about her important work during "400 Years of Inequality: A People's Observance" at #SXSW, along with Jamie Bennett, Executive Director of ArtPlace America, and the artists Shaun Leonardo and Favianna Rodriguez, both of whom have created art that explores issues related to racism, inequality, and culture.

During the discussion, Fullilove noted that "…the anniversary becomes a moment of healing."

She went on to explain how exploring history can help people find new solutions to old problems.

"The curiosity about the past means that some of it is quite dreadful, but some of it is fascinating. In the past, there are all of these half-told stories that we are only beginning to complete."

Touching on a similar note, Rodriguez spoke about the power of culture and storytelling, and how that can help marginalized communities achieve their goals.

"Culture is what creates the conditions for big moments like the legalization of gay marriage, or the election of Barack Obama," she said. "Culture moves much faster than politics, and has the ability to impact both sectors. With art and culture, we can manifest a new future. We have to leverage the power of our imagination."

Bennett, who moderated the discussion, ended by reminding the audience that "…our present is shaped by a history of oppression. In order for us to move forward, we need to remember our history."