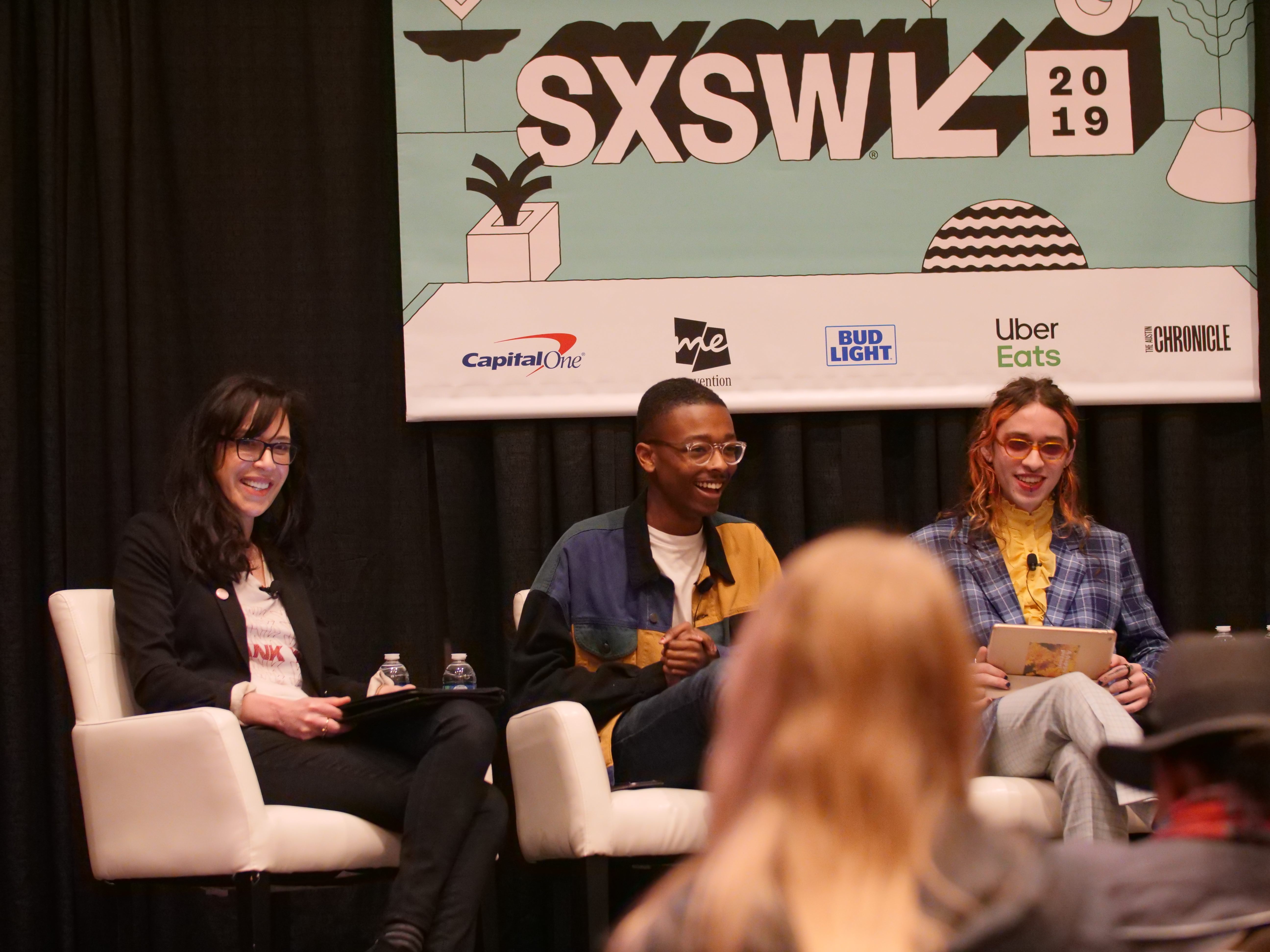 The New School + #SXSW: Myles Loftin, Photography '20, is Shifting Narratives Through Art
Generation Z is often defined as people born between the mid-1990's and the early 2000's. During a panel discussion at #SXSW, Myles Loftin, Photography '20, shed light on what it means to be a creative Gen Z'er, and what his generation is doing to change existing narratives through art.

"People in our generation are unapologetically themselves, and doing a lot to break down barriers that people in previous generations have built up," he said. "We have the tools of social media, art, and the internet to express the way we feel on a global scale."

"The Future of Gender Identities in Art and Media" also featured two other Gen Z photographers, who all discussed the artistic methods they utilize order to challenge stereotypes, and explore new identities. Loftin noted that he likes to center themes of representation and identity in his photos in the hope that he can create more positive representation for underrepresented people.

"As an image maker, I have a certain responsibility," he said. "Images have a lot of influence on how we perceive people. When I came to Parsons, I realized I could use my work to speak to larger issues."

The discussion also touched on the power of social media, and how the photographers' work is giving people a new sense of hope and excitement.

"Before social media, you didn't know what you didn't know," said Loftin. "By posting my work, I can add to the conversation. If you don't see yourself represented, you don't know if something is possible."

The conversation also touched upon the importance of creating a diverse workplace, with Loftin noting that "…tokenization is an issue that companies need to be more aware of. Brands shouldn't only be centering marginalized creatives during their special month."