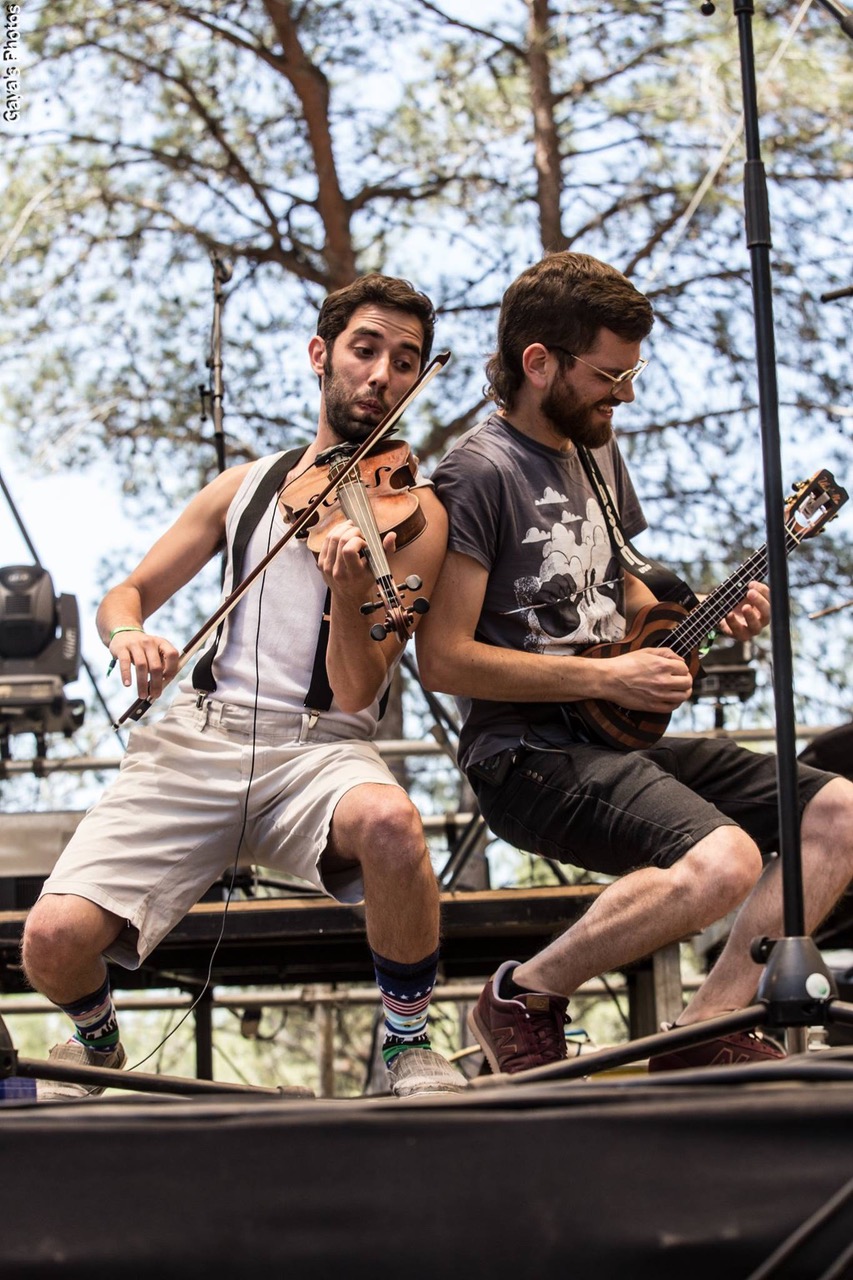 The New School + #SXSW: Omer Ashano, BFA Jazz and Contemporary Music '18, Performs Genre-Defying Music
As one of the largest music festivals in the world, #SXSW offers musicians, performers, and artists the chance to play their music for new audiences in unique settings. This year, Omer Ashano, BFA Jazz and Contemporary Music '18, made his festival debut with his band OSOG.
"The opportunity we were given to have seven shows during the festival meant a great deal for us, and we hope to see the fruits of this exposure to local music industry people in the future," he said. "On a more personal level, it was an amazing experience for each and every one of us in the band to experience this conference, and get to watch and meet some of the most innovative and high-level creatives and artists in the world today in the setting of beautiful Austin."
Ashano is the violinist in OSOG, which stands for "On Shoulders Of Giants." The rock group is based in Israel, and subverts traditional Gospel and Blues music with a diverse range of influences, ranging from punk and rock, to reggae and more.
During his time at The New School, Ashano took classes in music business, which he credits as some of his most valuable lessons. Underscoring the university's commitment to interdisciplinary learning, he also took courses in literature and philosophy.  

"I feel like the most valuable tools I've received in The New School were those ones I've received through classes evolving around music business," he said. "Many times it was actually guest lecturers that came in to give talks at CoPA."  

Next up for Ashano is a new original music project influenced by contemporary Zimbabwean music, as well as tours this summer with OSOG.