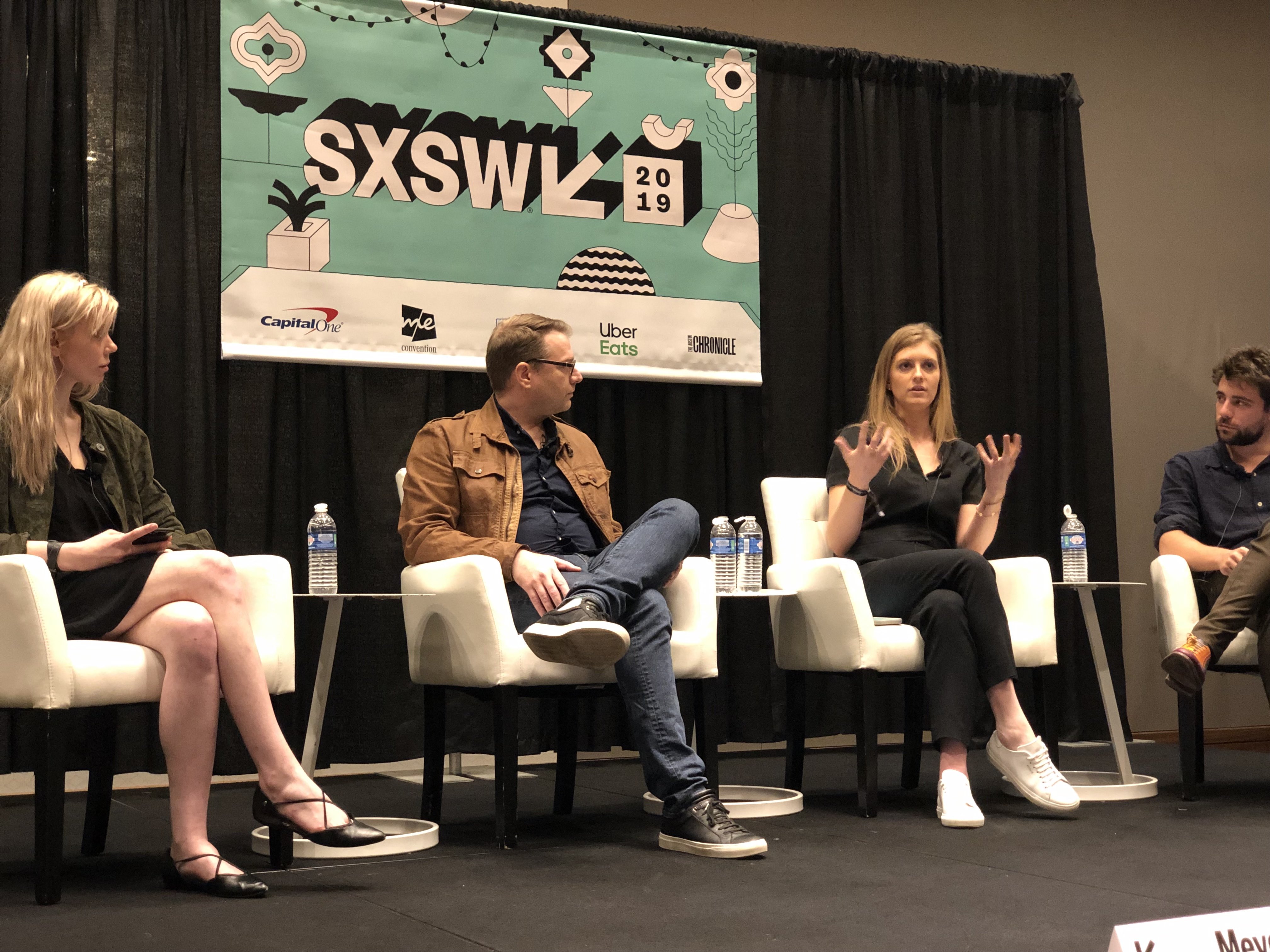 The New School + #SXSW: Parsons Alum Vanessa Kincaid Wants to Utilize Blockchain for the Growth of AR/VR Technology
Science fiction movies and books have long predicted that in the future, people will move seamlessly between virtual reality and the physical world. During a panel discussion at #SXSW, "How the Future of VR & AR Will Be Unleashed Through Blockchain," it became clear that the future is now.

Featuring Vanessa Kincaid, BBA Strategic Design & Management '10, and currently the Chief Brand Officer at Littlstar, a VR company, the discussion focused on the need to have a public blockchain serve as the underlying layer for the new virtual economy.

"The more interesting thing about blockchain to me is the ownership part, because I want to own my identity and data separate from any of the major corporations in that world," she said. "It should be tied to a public blockchain so that no entity can delete my identity and data."

Kincaid also helped explain the fact that by using a public blockchain, it will decouple relationships for creators. That way, creators are not sharing their profits with major corporations like Facebook or Apple, who currently host their material.

"We can look at what is not working with these big companies, we can look at the original concepts behind the internet and get back to some of those values," she said. "In the future, we'll start working in digital spaces, socializing in them, and learning in them. We're building this now. So if we aren't thinking about this stuff as we build these things, it won't end well."

The other panelists spoke about the equipment necessary to make AR/VR technology more available, with Kincaid noting that "…the actual hardware/headsets shouldn't make the experience different for people."

Ultimately, all of the panelists agreed that a shared, public blockchain is a necessity for the expansion of AR/VR technology.