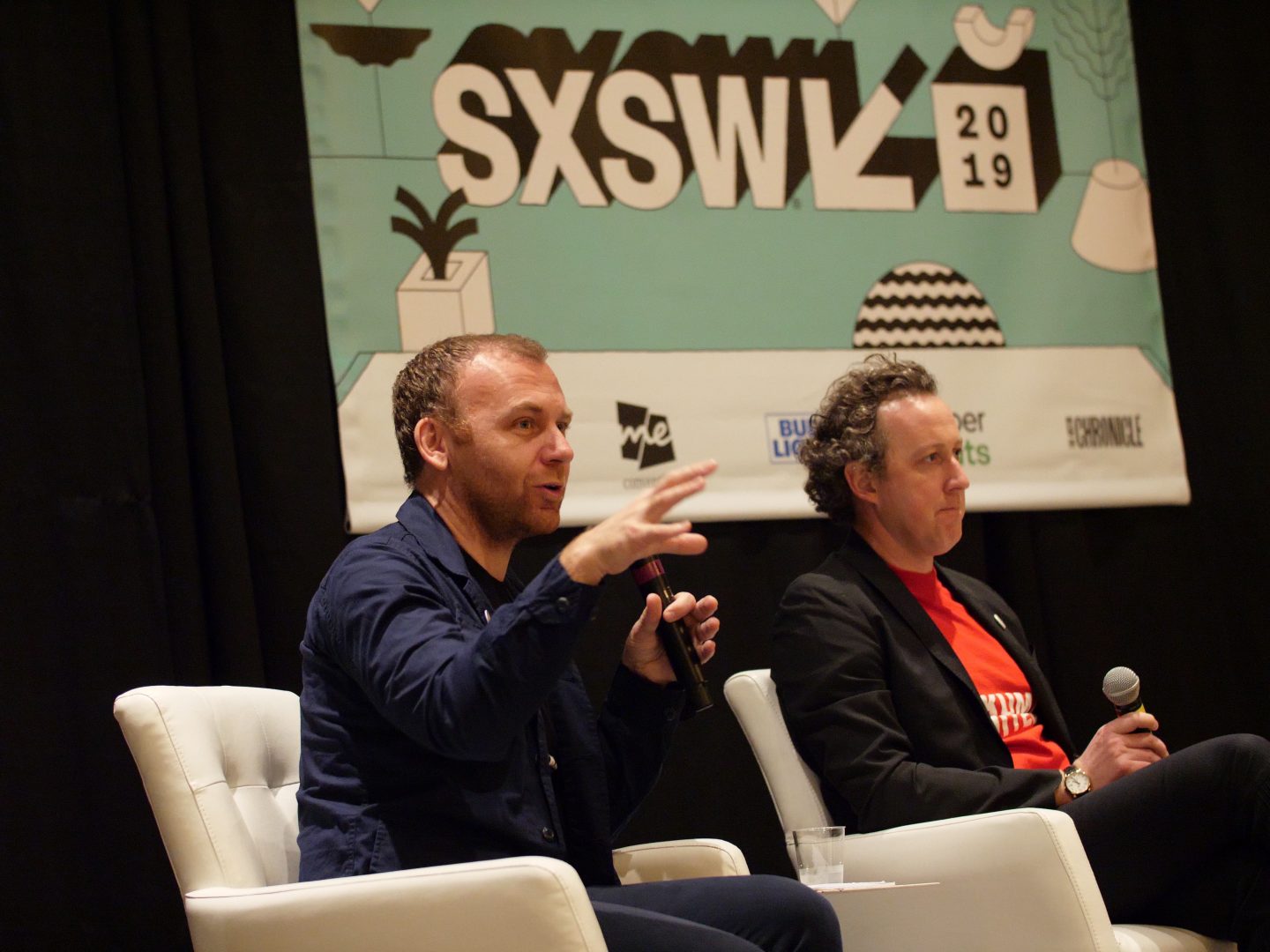 The New School + #SXSW: Parsons School of Fashion Presents Partnership with U.N. Population Fund
Three years ago, the School of Fashion at Parsons School of Design restructured its entire BFA Fashion Design curriculum, introducing four new educational pathways for students: Collection, Materiality, Fashion Product, and Systems and Society.
In a recent panel discussion at SXSW 2019, Brendan McCarthy, director of Systems and Materiality, highlighted an innovative partnership that evolved out of the new pathways established at Parsons.
"It might seem unusual to have a school of fashion in partnership with the United Nations," he said. "But at Parsons, we are shifting our mindsets in order to challenge our students in different ways and trying to imagine new outcomes for fashion."
McCarthy was joined on the panel, titled "Sustainable Menstruation Products for Refugees, by Refugees," by Burak Cakmak, dean of the School of Fashion; Anne-Sofie Munk, strategic partnerships specialist at the United Nations Population Fund (UNFPA); and Nadya Okamoto, founder and executive director of Period, the largest youth-run NGO for women's health in the world.
The collaboration between Parsons and the UNFPA resulted in the creation of a sustainable menstrual undergarment designed with displaced people in Kenya and Hela, a specialized apparel manufacturer. Parsons students, a diverse faculty team, and members of the UNFPA worked together to define the project and determine what kind of product would be most beneficial for displaced people.
"The idea was that we would come up with a revolutionary system, and so we had students collaborating with refugees in a feedback system," McCarthy explained. "We worked directly with focus groups including women, children, and leaders in Kakuma, Kenya, which is an integrated settlement, not solely a refugee camp. We developed prototypes together and established a dialogue with the stakeholders."
The discussion focused on UNFPA's work, which includes advocating for universal access for sexual and reproductive health and rights and promoting education about safe birth, family planning, access to contraceptives, and mental health. Okamoto also discussed her organization's efforts to provide both menstrual products and education for underserved communities and highlighted the importance of employing sustainable practices in the creation of menstrual products.
"Reusable menstrual products rose to prominence in the U.S. and help solve the problem of paying for menstrual products every month," said Okamoto. "Refugees aren't getting a steady supply of products, so if they can use a product over and over again, that's really important."
McCarthy also underscored the importance of design education in this process and noted that a range of voices and approaches are necessary for creating real, lasting change. Munk and Okamoto both spoke about the need to reframe the conversation about menstrual products by removing the stigma attached to menstruation and defining the products as a necessity, not a luxury.
"Design around period products is just something we're starting to push the boundaries on," noted Okamoto. "We need to frame menstrual products as being as necessary as toilet paper."
Parsons is working to address many pressing concerns around healthcare and other needs through design. Last year, students worked with Care+Wear to create a new hospital gown and partnered with AARP to design clothing for older people.
"Our methodology starts from a human-based approach," said McCarthy. "There will be innovation if we provide systemic frameworks for that to happen. We are focused on polyvalent design and establishing conditions for other people to join our new platform."
Serving as moderator, Cakmak guided the conversation and offered his own perspective on sustainability and innovation in fashion. He also drew connections between policy, products, and systemic change.
"The only way to make long-term systemic change is to change the system itself," Okamoto said. "Politics is just a game of who has the better idea for how to better our future. The majority of us don't just want a seat at the table. We want to flip the table. We want to re-define the system."