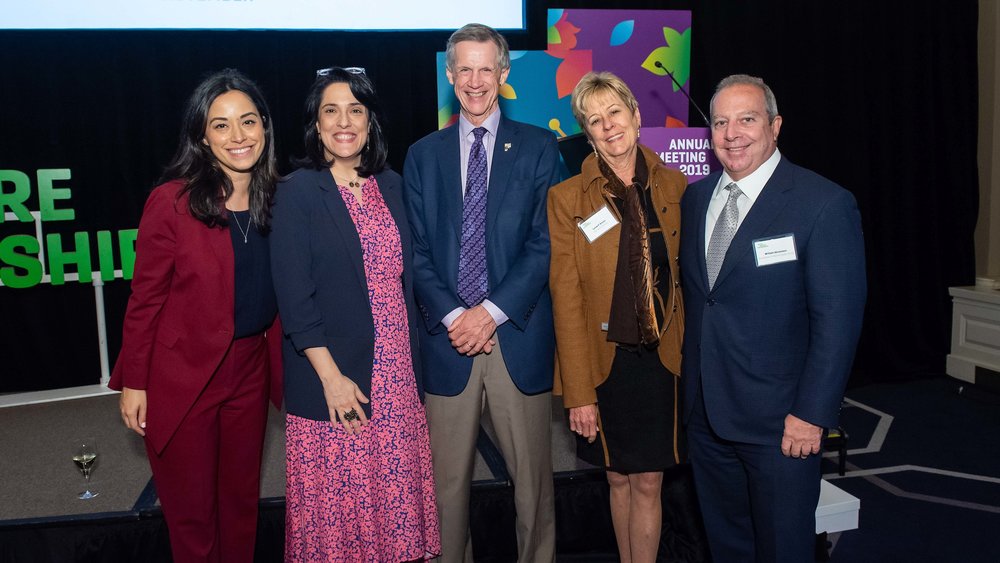 David Van Zandt Honored by Union Square Partnership
On Monday, May 6, 2019, Union Square Partnership (USP) brought together over 250 neighborhood residents, business owners, and key stakeholders at its 35th Annual Meeting and Reception. Highlighting contributions USP and its members have made to the community, the meeting is the largest gathering of the organization's membership.
This year, New School President David Van Zandt was honored with the Norman Buchbinder Community Service Award in honor of his decade of service to The New School and the important role he has played within the Union Square community. The award was presented by USP Co-chair William Abramson, who stated that the organization wanted to be one of the first to recognize Van Zandt's contributions to The New School and the neighborhoods of Union Square, Greenwich Village, and Chelsea.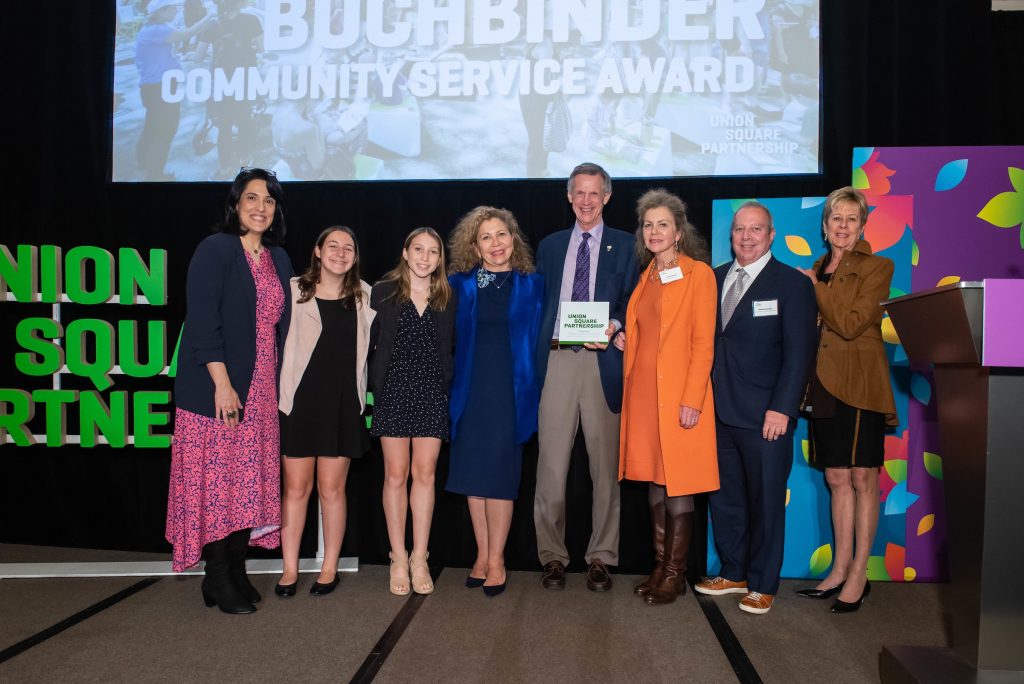 During his remarks, Van Zandt noted the long history and connection between the university and USP – former New School President John Everett was a founding board member and Jonathan Fanton was very instrumental with the business improvement district in the 1990s. Being able to uphold this legacy between the two organizations, supporting and strengthening the 'town and gown' relationship, made this recognition more meaningful to him. Stating that USP's work is noticed, valued, and appreciated by the New School community, Van Zandt thanked them for making the area a "welcoming crossroads to all."
Click here to view photos from Union Square Partnership's Annual Meeting.