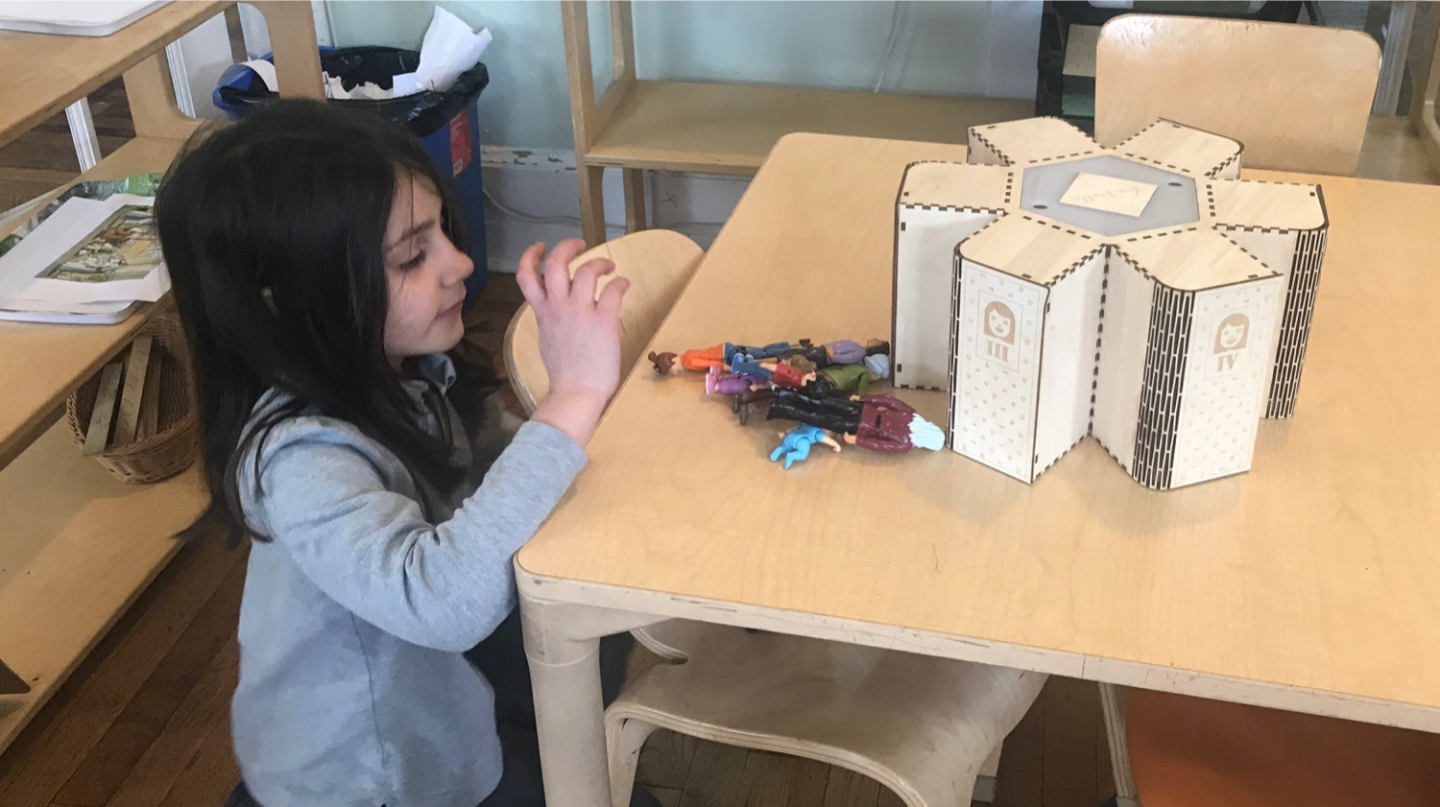 Celebration of Research Symposium Spotlights Student Researchers and Creative Practitioners
On April 23, at the inaugural Celebration of Research Symposium, the first group of Student Research Awards (SRA) recipients presented their projects, using prototypes, videos, and slides. Providing the first university-wide research funding for both undergraduate and graduate students, SRA expands the concept of university research to apply to creative work and design. The awards support both theory and practice, demonstrating how research can have a concrete positive effect in the world.
"We believe that every discipline is worthy of study, so it's wonderful to be able to include students from all our schools, like Parsons School of Design and Mannes School of Music, within a research program. At many other universities, projects from a design or arts perspective may not be considered legitimate subjects for research," said David Ngo, Associate Provost for Research Support. "Here these students have the opportunity to conduct a project like those in more traditionally academic programs and possibly provide answers that will fill a textbook one day."
SRA is a collaboration between the University Student Senate and the President's Office and is managed by the Office of Research Support. While many New School colleges and programs offer funding, it is available only to students in those colleges and programs. The SRA is the university's first attempt at providing funding for research in every area of study. "We didn't want to create silos and determine that only certain types of research have value," said Ngo.
That multidisciplinary approach was evident this spring at the Celebration of Research Symposium. The projects on display were created by students from a range of programs —  Parsons' MFA in Design and Technology, MFA in Transdisciplinary Design, and MS in Design and Urban Ecologies; The New School for Social Research's PhD in Anthropology and PhD in Politics; the Milano School of Policy, Management, and Environment's MS in Public and Urban Policy; and the Bachelor's Program for Adult and Transfer Students' BA in Global Studies — demonstrating the depth and breadth of the research happening here.
Before he received funding from SRA, Nicholas Paganelli, MFA Design and Technology '19, already had an expansive idea of what qualifies as research, but the awards program brought to his attention the various kinds of research conducted at the university. "The Student Research Awards certainly broadened my understanding of what types of research take place across the university," said Paganelli. The symposium, which attracted New School faculty, students, and staff, allowed him to speak about his project, Fashioning Accessibility: Industrial Production of Bespoke Attire, to an audience outside of his academic home at Parsons. "The research symposium gave me an opportunity to present my work to a new audience from outside my research domains and get feedback and perspectives from a diverse group of researchers," Paganelli said.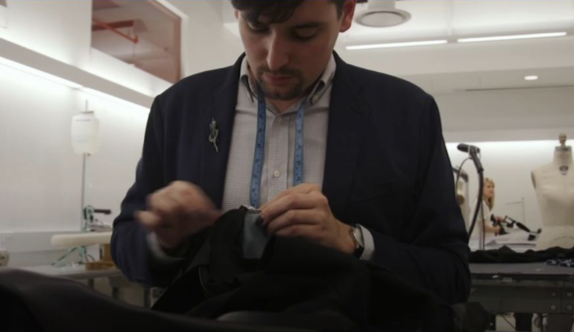 The awards program employs this interdisciplinary approach at every step. Projects are selected twice a year, during the fall and spring semesters, by a review committee composed of faculty, staff, and students from a range of academic backgrounds. They evaluate projects on the basis of rigor, originality, and how well the project advances the mission and vision of The New School.
The benefits of the award extend beyond money. It can give a project legitimacy and credibility, attract mentors, and provide a foundation on which to develop a project through graduation and afterwards. The award enabled Hannah Roodman and Tim Clem, MFA Transdisciplinary Design '19, to transform their project Tibby — dolls that facilitate honest conversations with children about the life cycle and death — from an idea to an actual working model. "The progress we made with our project over the past year allowed us to move from concept to prototype and build a network of community partners and advocates," said Roodman. "I'm very excited to continue the development of the project beyond the incubation period of graduate school."
The SRA was established when several university constituents recognized that students needed more support for their research. "The need for more and better support of student and faculty research had been a recurring theme and topic with the University Research Council, and, at the same time, members of the University Student Senate and the Graduate Faculty Student Senate at The New School for Social Research were advocating for better student research funding across the university," said Michael Schober, Vice Provost for Research. "Conversations with the University Research Council, Student Senate members, the president, and the provost led to the creation of this university-wide competition."
Ngo is particularly eager to see the impact these researchers will have in the world. "To make the world a better place, you need to design the solutions and implement the improvements. That's how you truly make a difference."