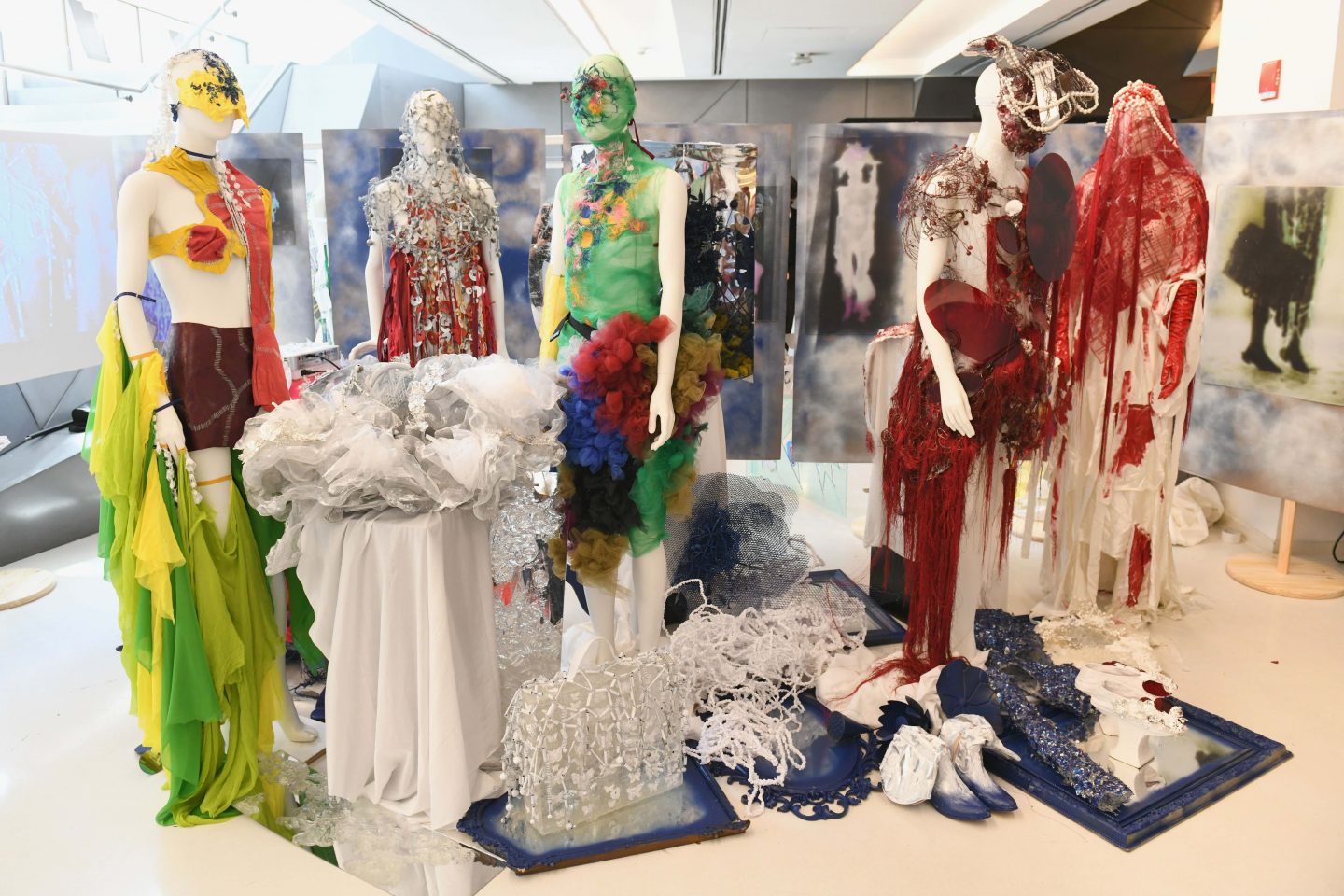 School of Fashion Graduates Debuted Thesis Collections in Groundbreaking Showcase
As the fashion capitals of the world, New York, London, Milan, and Paris host fashion month twice a year. Brands present their collections for the Spring/Summer and Fall/Winter seasons by sending models down a runway wearing the newest designs, complete with unique hair and make-up looks.
For this year's graduate showcase, School of Fashion at Parsons School of Design did things a bit differently than most brands and other design schools. The school closed 13th street between University Place and 5th Avenue, turning it into a makeshift runway, where more than 250 graduating students each debuted one piece from their thesis collection.
Every student was responsible for finding someone to wear their design, which created a democratic spirit as people of all shapes, sizes, and colors traversed the street in front of hundreds of onlookers.
Once the show wrapped, everyone moved indoors to the University Center, where every graduating student from School of Fashion had their thesis collections displayed throughout the building.
Below are a selection of runway looks, as well as images from the displays within the University Center.
Tianyi Wang

Alec Blunt

Ana Paulina Draovitch
Beate Karlsson

Clara Lim


Heyue Fu
Jose Luis Cabrera

Tiff Piko, currently running for Mayor of her hometown in Ohio

Yuanyuan Zhang
Yushi Lin

Zhongming Yuan

Julie Delisi
A student poses with their work during Parsons Festival

Details from a piece by an MFA Textile student, who had their work displayed throughout the university
Qizhen Han