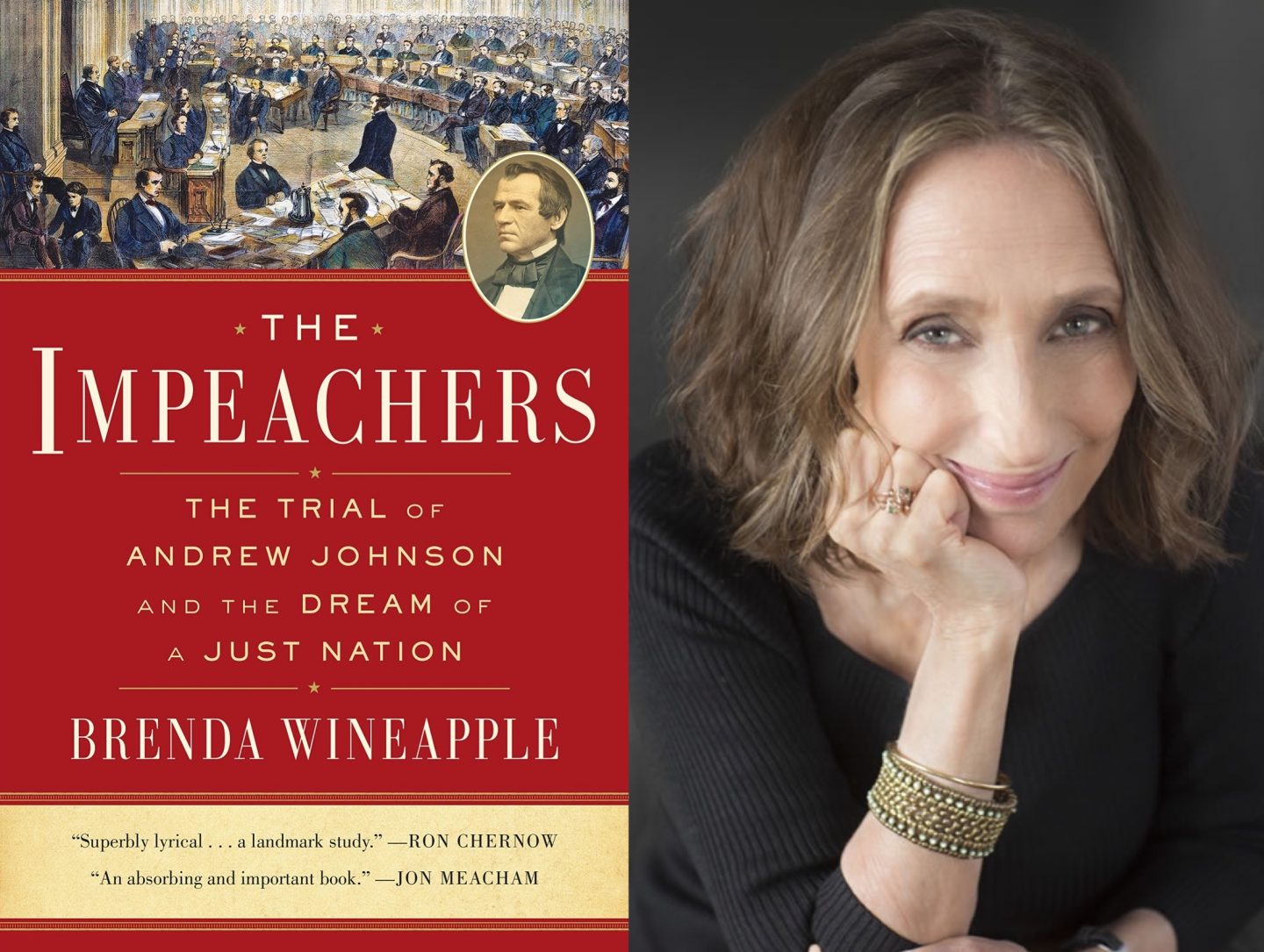 Creative Writing Faculty Member Brenda Wineapple Studies the History of Impeachment
Democratic Leader Nancy Pelosi made headlines this week when she announced that the House of Representatives was launching an impeachment inquiry into the sitting president of the United States for the fourth time ever in American history.
While the possibility of impeachment proceedings has been on the minds of many Americans since the 2016 election, few people have done more research and writing on the impeachment process, and its history, than Brenda Wineapple, part-time faculty in the MFA Creative Writing Program at The New School.
Brenda Wineapple's latest book, The Impeachers: The Trial of Andrew Johnson and The Dream of a Just Nation (Penguin Random House, 2019), has made her an expert when it comes to presidential impeachment from a historical perspective. The book provides a historical account of the United States' first-ever impeachment of a sitting president, and has received rave reviews from the New York Times, The Washington Post, and The Wall Street Journal, among others. Ron Chernow, Pulitzer Prize–winning author of the biography Grant, called The Impeachers a "superbly lyrical work" one that "will be devoured by contemporary readers seeking enlightenment on this issue."
Since the announcement of an impeachment inquiry on Tuesday, September 24, 2019, national media outlets have looked to Wineapple to provide insight and commentary on the complicated and highly contentious subject. Already this week, Wineapple has appeared on national networks including MSNBC, and her book has been cited in news stories from outlets including the New York Times, Yahoo News, and the Washington Post.
"In the Federalist Papers, Alexander Hamilton said that an abuse of power or an abuse of the public's trust would also be an impeachable offense," Wineapple said on Wednesday to MSNBC host Ali Velshi. "That's a broad definition, but an actual illegal act, a criminal act that's very narrow and specific, people can understand that kind of impeachable offense… Andrew Johnson was sent to the senate for impeachment trial because of the narrow definition, and he broke a law."
An award-winning author, Wineapple teaches creative nonfiction at The New School, where she draws on her extensive experience as a writer and researcher. In addition to The Impeachers, Wineapple is the author of, most recently, Ecstatic Nation: Confidence, Crisis, and Compromise, 1848-1877 and the National Book Critics Circle finalist White Heat: The Friendship of Emily Dickinson and Thomas Wentworth Higginson, among other nonfiction works.