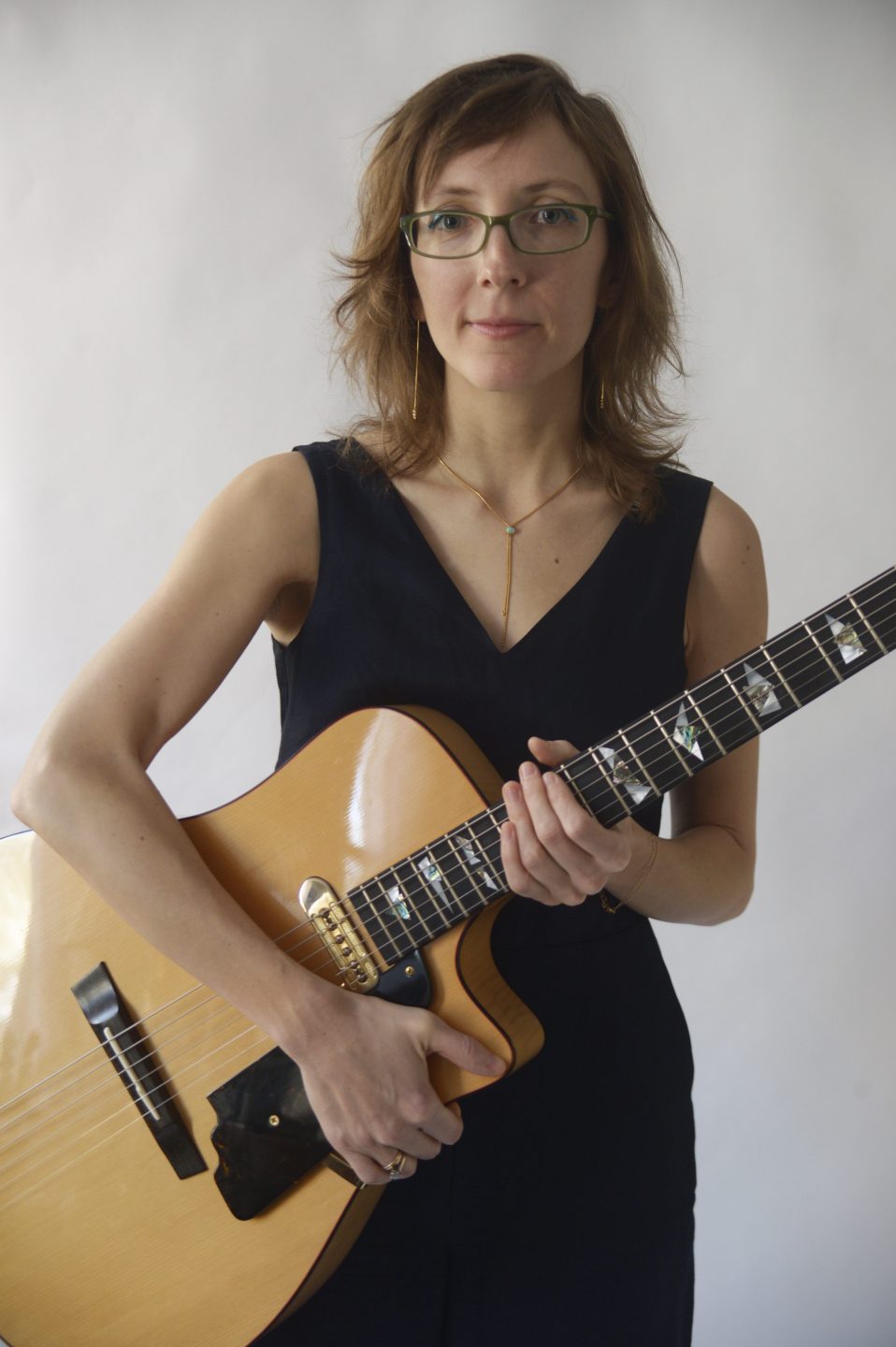 Mary Halvorson, School of Jazz Faculty Member, Wins Prestigious MacArthur "Genius Grant"
Mary Halvorson, a celebrated guitarist, composer, and bandleader, has performed at the Kennedy Center for the Performing Arts, the Berlin Jazz Festival, and The Stone at The New School, among other iconic venues. She has released acclaimed albums that blend genres in exciting ways, leading publications like JazzTimes to call her "a singular talent."

Recently, Halvorson, who is a part-time faculty member in the School of Jazz and Contemporary Music, was awarded a 2019 fellowship by the MacArthur Foundation, colloquially referred to as a "genius" grant. According to the foundation, the prize rewards those who "demonstrate the power of individual creativity to reframe old problems, spur reflection, create new knowledge, and better the world for everyone. They give us reason for hope, and they inspire us all to follow our own creative instincts."

As a MacArthur Fellow, Halvorson will receive an unrestricted $625,000 grant over the course of five years, which she can use for anything she wants. Speaking about the prize, she notes that it came as a complete shock, and is an incredible honor.

"The prize will allow me the time and space to experiment and to create, to think bigger, and hopefully to put together large scale projects that I may not have had the means to realize before," she said. "It will also help me realize current projects which I have in the works."

Halvorson's work regularly combines elements of jazz and rock, while still maintaining an original sound. She has been recognized by DownBeat in their annual critics polls as a guitarist, rising star jazz artist, and composer. While she knows her music isn't for everyone, she is appreciative of the people who listen with an open mind.

"I try to create music that I believe in, and to keep developing as a musician and artist," she said. "I hope that the MacArthur Fellowship will also help shed some light on all the incredible musicians I work with and admire, and will get more people to check out the larger music scene that I'm a part of, which may be a bit more experimental or left of center."