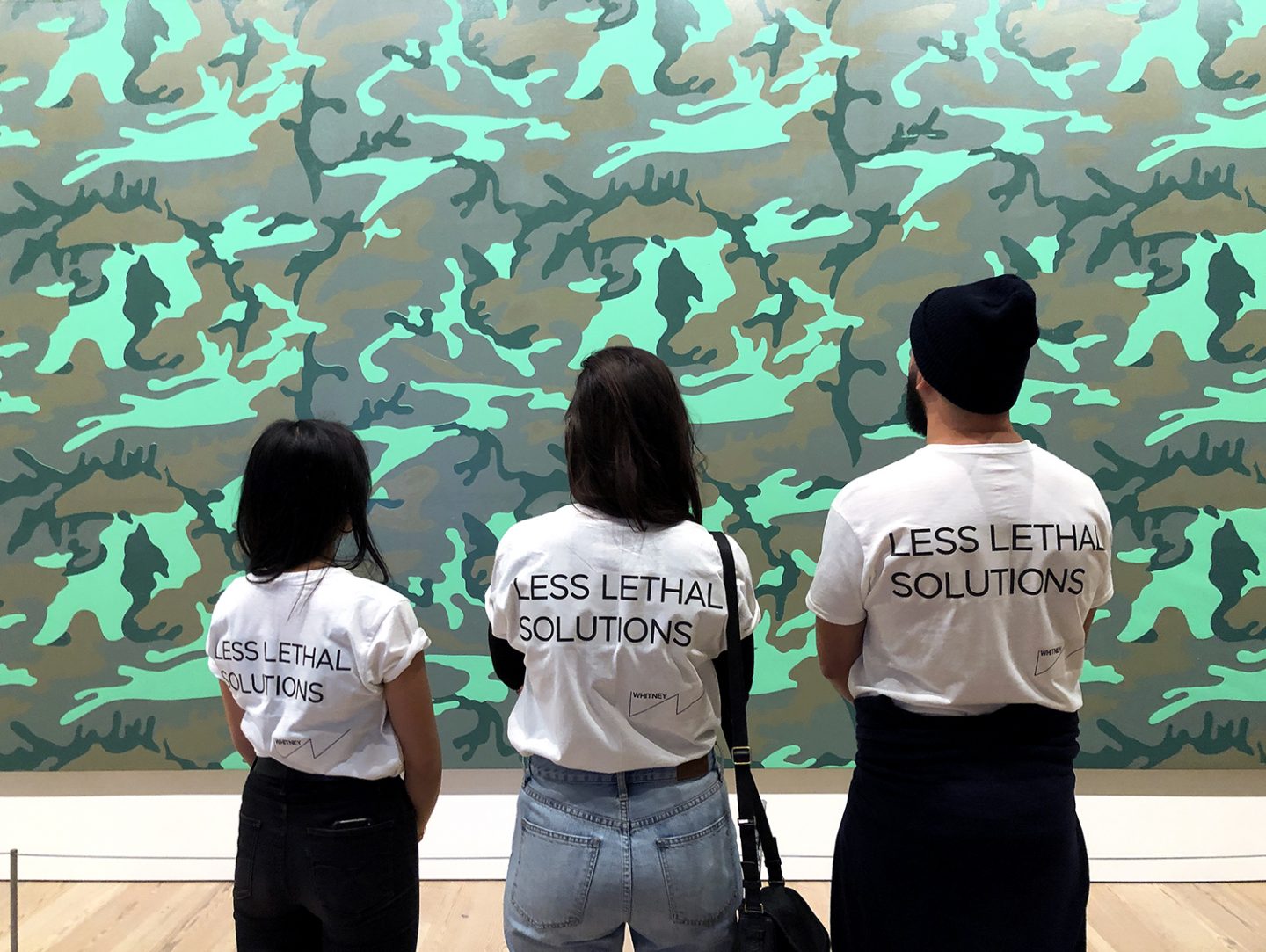 MUSEUM OF CAPITALISM COMES TO THE NEW SCHOOL
Museums are institutions devoted to the procurement, preservation, study, and display of objects of lasting interest. They are evidence of our preoccupation with the things that surround us. It's no surprise, then, that there's a museum dedicated to capitalism and that it's coming to New York City.
From October 30 to December 10, the Museum of Capitalism will present an exhibition at the Anna-Maria and Stephen Kellen Gallery in the Sheila C. Johnson Design Center at Parsons School of Design.
The exhibition features a mix of artifacts from the museum's inaugural exhibition in Oakland, California, as well as artworks and newly commissioned pieces by New York artists and objects on loan from institutions. American flags made by prison laborers, images of international tax havens, and a custom-made trophy commemorating the U.S. Treasury's bank bailout are a few of the items that will be on display. Visitors can watch a "reverse chemical spill" as a container of motor oil continuously refills itself and browse portraits and interviews of actual traders from stock markets around the world. Interactive exhibitions include a hand-cranked machine that allows visitors to experience "minimum wage" and another that crushes pennies, similar to those once found at amusement parks and tourist sites. Items on loan from other collections include a series of objects from the U.S.-Mexico border and the world's largest collection of branded pharmaceutical pens. The museum will also display an item from its own collection for the first time – a rare limited-edition print by the artist Banksy, acquired through Walmart's website.
The museum's aim is not to glorify or whitewash capitalism but to promote understanding of the political and economic system. It strives to highlight the efforts of those around the world, both individuals and communities, who have resisted capitalism and helped to develop alternative systems.
In addition to educating the public about the legacy of capitalism through exhibitions, the museum sponsors a variety of events exploring capitalism and related issues. Proto-Monopolies, Anti-Monopolies, and Other Monopolies, a game night featuring historical and contemporary variations on the famous Monopoly game, is scheduled for November 22 in the University Center. Film screenings, tours, talks, discussions, and a launch event for a Museum of Capitalism book are also scheduled. (For full event listings, visit museumofcapitalism.org/events.)
The exhibition is the culmination of a year-long program in which curators co-taught history classes using the museum as a teaching tool and conducted collaborative research with New School students and faculty. The exhibition is supported by The New School's Robert L. Heilbroner Center for Capitalism Studies, Eugene Lang College of Liberal Arts, and the Sheila C. Johnson Design Center at Parsons School of Design. Additional support was provided by the Emily Hall Tremaine Foundation, the Puffin Foundation, and Culture Ireland.