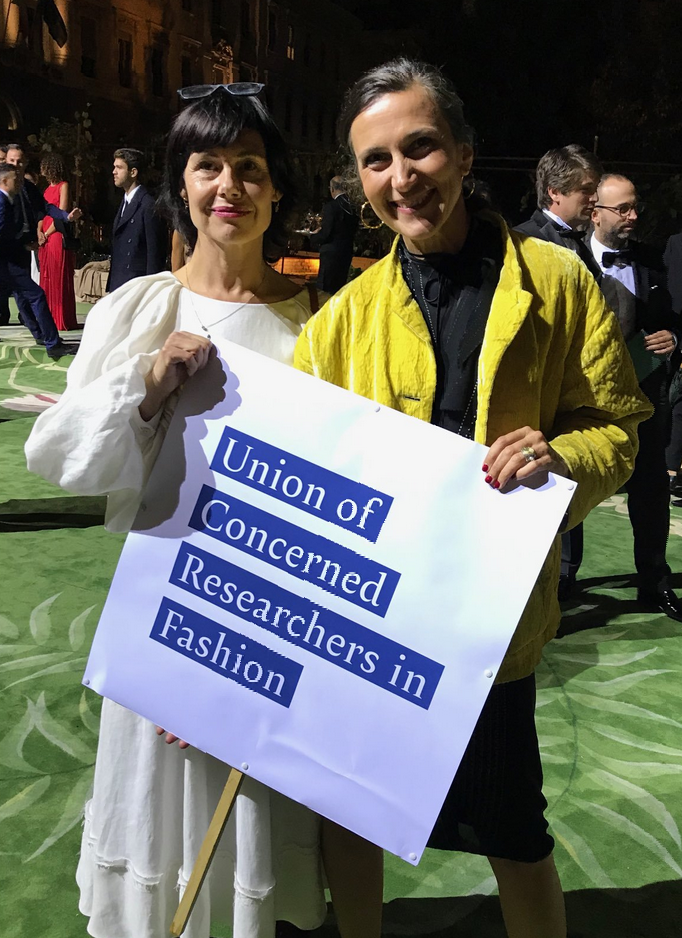 Union of Concerned Researchers in Fashion, Co-Founded by Professor Timo Rissanen, Wins Fashion Sustainability Award
The Union of Concerned Researchers in Fashion was founded in early 2019 in order to bring greater awareness to the fashion industry's response to climate change, and to inspire radical change. UCRF, co-founded by Parsons School of Fashion Professor and Associate Director of the Tishman Environment and Design Center Timo Rissanen, is focused on fashion and sustainability, and their primary aim is to engage with other researchers as well as businesses.
Recently, UCRF won the North Star Award at the Green Carpet Fashion Awards, an organization dedicated to promoting sustainability in fashion. UCRF believes the fashion industry's response to the climate crisis has been oversimplified, fragmented, and obstructed by the growth logic of capitalist business models as they are currently practiced. They hope their award brings greater awareness to the issues they see plaguing the industry at large.
"UCRF is grateful for the opportunity the award brings, to discuss the challenges and the opportunities of deep change in the fashion sector," shared Rissanen and his co-founders. "We are in unprecedented times of climate emergency and widespread biodiversity loss and we believe that, as researchers, we cannot remain uninvolved. We are looking to utilize all platforms offered to us — like the one provided by the award — to turn the spotlight on systemic change, and to redefine our understanding of prosperity."
UCRF, which also includes Otto Von Busch, an Associate Professor of Integrated Design at Parsons, aims to motivate fashion researchers and academics to get involved with the fight against climate change, and conduct themselves in new ways. The group knows there is resistance to systemic change throughout the fashion system, but is hopeful that by collaborating with each other on solutions, they can advance real change.
"UCRF is currently engaging funding organizations, such as foundations and government bodies, in dialogue about diversifying the scope of fashion and sustainability research that is being funded," said Rissanen and his co-founders. "UCRF sees that the current funding priorities, such as circularity, do not address with sufficient urgency the need for profound systems change across the global fashion system. Another forthcoming initiative, emerging from the UCRF membership, includes writing to university leaderships across North America advocating for sustainability and systems change in fashion curricula. UCRF aims to support its diverse members in North America and beyond in their work of developing new curricula for systems change."