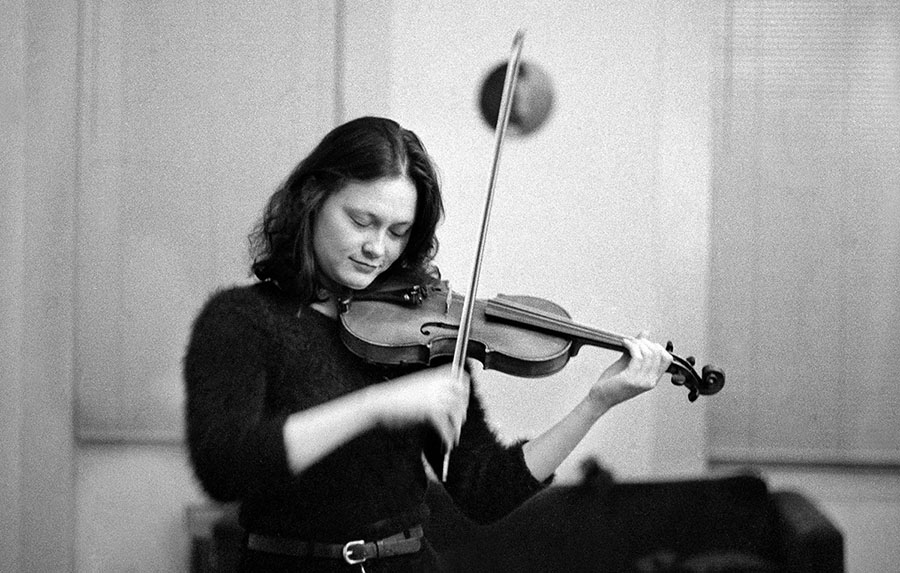 Marya Columbia, Mannes '79 and 9/11 First Responder, Passes Away
Marya Columbia, a violinist who graduated from Mannes School of Music in 1979, toured with Josh Groban and Diana Ross, and played for the American Philharmonic and New York City Opera.
Her greatest musical contribution might have been her time as a 9/11 first responder though, when in the days following the terrorist attacks, she joined other musicians at St. Paul's Chapel to play for rescue workers as they washed up, ate, and napped.
Columbia played every Monday morning as part of the Music Givers quartet, but was not initially identified as a first responder when she sought treatment for her cancer that may have developed from the toxins she inhaled while playing. As a downtown resident, she could have received health care as a survivor, but on principle wanted to be identified as a first responder, and eventually she was.
According to her obituary in The New York Times, Columbia "…was quite possibly the first musician to qualify as a responder," said Lydia Leon of the World Trade Center Health Registry, a research group established by the city and federal governments.
Columbia also spoke with The New Yorker recently, where she told the reporter "You know, we always felt, it's so insignificant, what we do. But then we realized it is significant to these people to have a moment's rest."