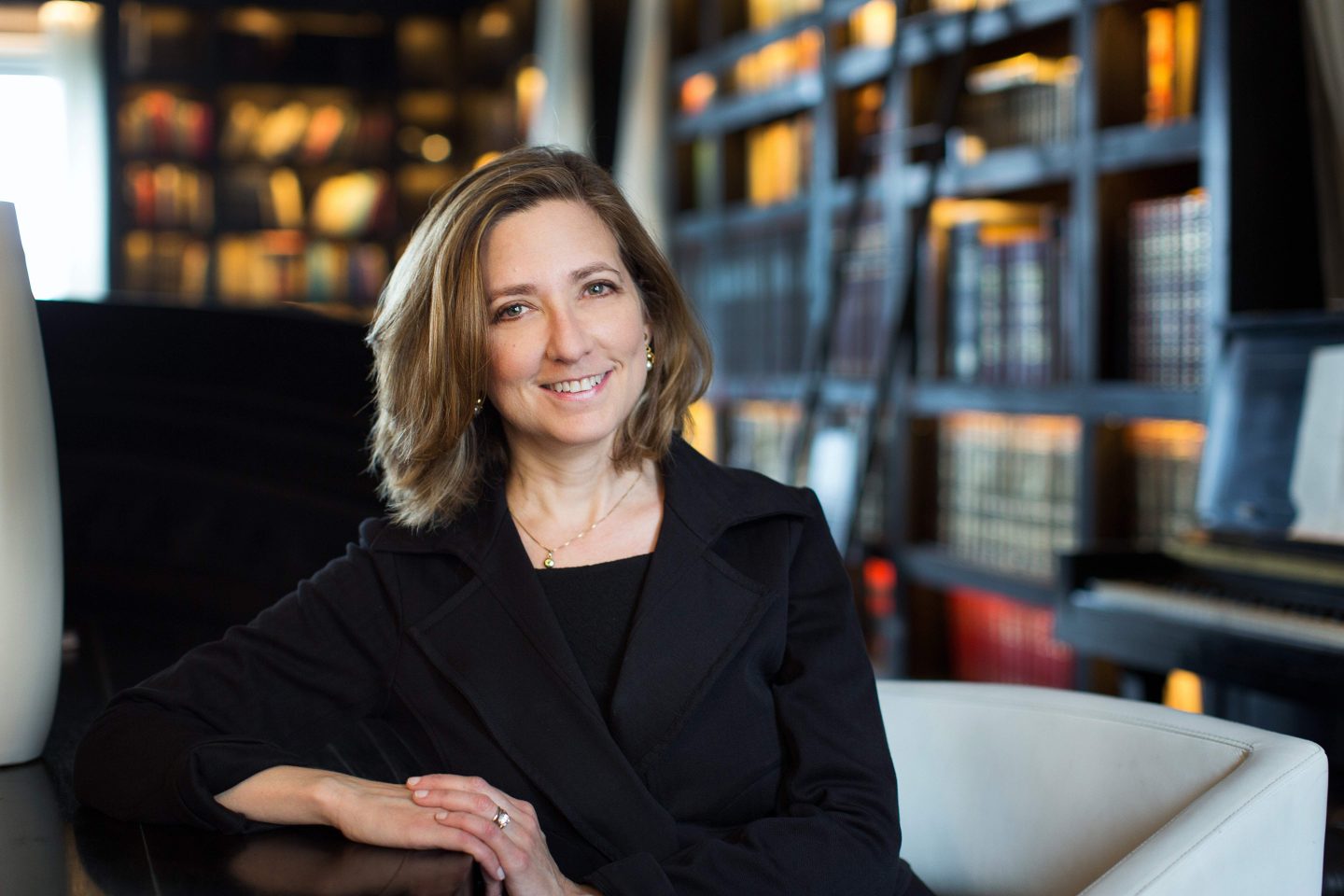 Rhonda Garelick, New Dean of ADHT, Combines Politics, Style, and Aesthetics in Her Work
On the surface, it wouldn't seem like the gray streak in Tulsi Gabbard's hair, Sean Spicer's role on Dancing With the Stars, Burt Reynold's status as a sex symbol, and the White House Christmas decorations under the Trump Administration would have anything in common. 
But for Rhonda Garelick, Dean of the School of Art and Design History and Theory at Parsons School of Design, each topic can be used to explain a broader cultural theme, something she regularly does in her column, "Reading the Signs," in New York Magazine's The Cut.
Garelick, whose work investigates the connections between fashion, politics, aesthetics, and performance, joined Parsons last spring as a professor in ADHT, and recently became Dean of the school this past summer.
"I had always dreamed of working at The New School, whose history and mission really resonate with me," she says. "ADHT is a deeply interdisciplinary school, and the opportunity to be Dean offered an exciting opportunity to help lead a wonderful school, work with talented and diverse faculty and students, and also contribute to The New School in general."
Garelick's cultural criticism has appeared in The New York Times, The Wall Street Journal, Salon, Vanity Fair, and more. She is a Guggenheim fellow, and has received awards from the NEA, the NEH, the Getty Research Institute, among others. She was most recently a Professor of Performing Arts and English at the University of Nebraska-Lincoln, where she founded and directed the Interdisciplinary Arts Symposium, and has also taught at Princeton, Columbia University, the CUNY Graduate Center, Yale, and NYU.
With a deep background in interdisciplinary teaching, scholarship, and practice, Garelick is excited to lead ADHT into the future. She plans to strengthen existing programs, promote new ones, and create collaborations with programs in the New School for Social Research and the College of Performing Arts.
"My work in fashion history, literature, visual art, and performance studies all help me understand the many vectors of work being done, not only in ADHT but across Parsons and The New School," says Garelick. "My work combines scholarly publications with more journalistic writing, so I have a sense of how different forms of scholarly and creative work done at a university can be "translated" into more popular formats and offered up to a larger community for bigger, more exciting conversations. As Dean I see my role partly as one of communicating, both within and among the university's different schools and without, to the outer world."
Through her work, Garelick aims to help people understand that, far from being mere distractions or recreations, fashion and aesthetics should be considered as part of our most serious political conversations. They provide people with a fresh perspective that offers new insights into the political sphere.
"We experience much of the world—and that includes politics—through our bodies—and what we choose to put on them not only represents us, but is a medium through which the world filters into our senses," she says. "I am committed to showing the gravitas that lies within the world of especially women's aesthetic and personal experiences, and to showing the connection between political critique and fashion critique."
Garelick is currently at work on a book called "Pink Politics" that will explore how everyone partakes of the designed, aesthetic world, and why women specifically are often very adept at manipulating and understanding those areas. She also has plans to write a book about climate change, performance, and how self-care and personal dietary practices relate to how we treat the planet as a whole.
"We are all aesthetic beings, which means we process so much of the world through visual (and other sensory) response," says Garelick. "Even without realizing it, we critique, assess, judge, love, hate, are shocked by or fall in love with the images we see every minute. To become more aware of what we are sensing aesthetically and how we respond to it and how we participate in the aesthetic environment leads necessarily to greater sensitivity to others, greater political awareness, greater responsiveness to our world."