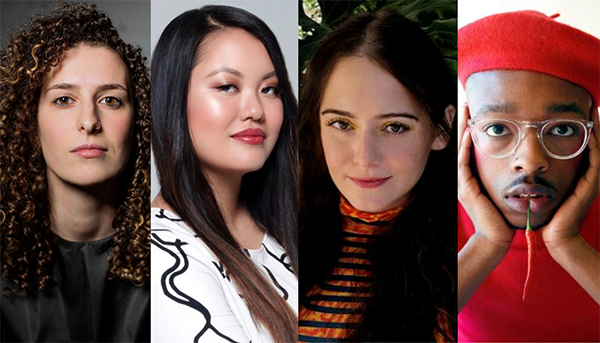 Three New School Alumni and One Current Student, Chosen for Prestigious 2020 Forbes 30 Under 30 List
The annual Forbes 30 under 30 list is a singular distinction reserved for those who are already performing at the highest level in their chosen careers, and who show the potential to continue to innovate and achieve for many years to come.

For 2020, three of The New School's accomplished and innovative alumni, and one current student whose photography has been published in New York and W magazines, were recognized for outstanding contributions in their respective fields. This is the eighth annual Forbes 30 under 30 list, and the eighth time New School students have been represented. Those chosen for 2020 are a remarkably compelling group.

Myles Loftin, BFA Photography '20, made the list for his striking photos that explore themes such as the experiences of the queer and black communities.
Nour Chamoun, MFA Design and Technology '15, was chosen for her startup Scopio which makes stock photography more diverse with partners that include Adobe and Instagram. 

"Receiving this honor feels like a kind of validation for the years of work my co-founder and I have been doing in our mission to make stock photography more diverse, authentic, and affordable," Chamoun told NSN. "Parsons was the place of transformation for me where I realized that I had the power to bring any concept to life by learning the tools of the digital age. Coupling that power with social awareness is an important responsibility."

Lisa Qu's, BFA Fashion Design '19, sleek fashion label, which fuses Western silhouettes and innovative origami techniques, earned her a place on the 2020 list.

Maisie Schloss, BFA Fashion Design '13, was selected for her label, Maisie Wilen, which she recently launched after serving as head womenswear designer for Kanye West's Yeezy.