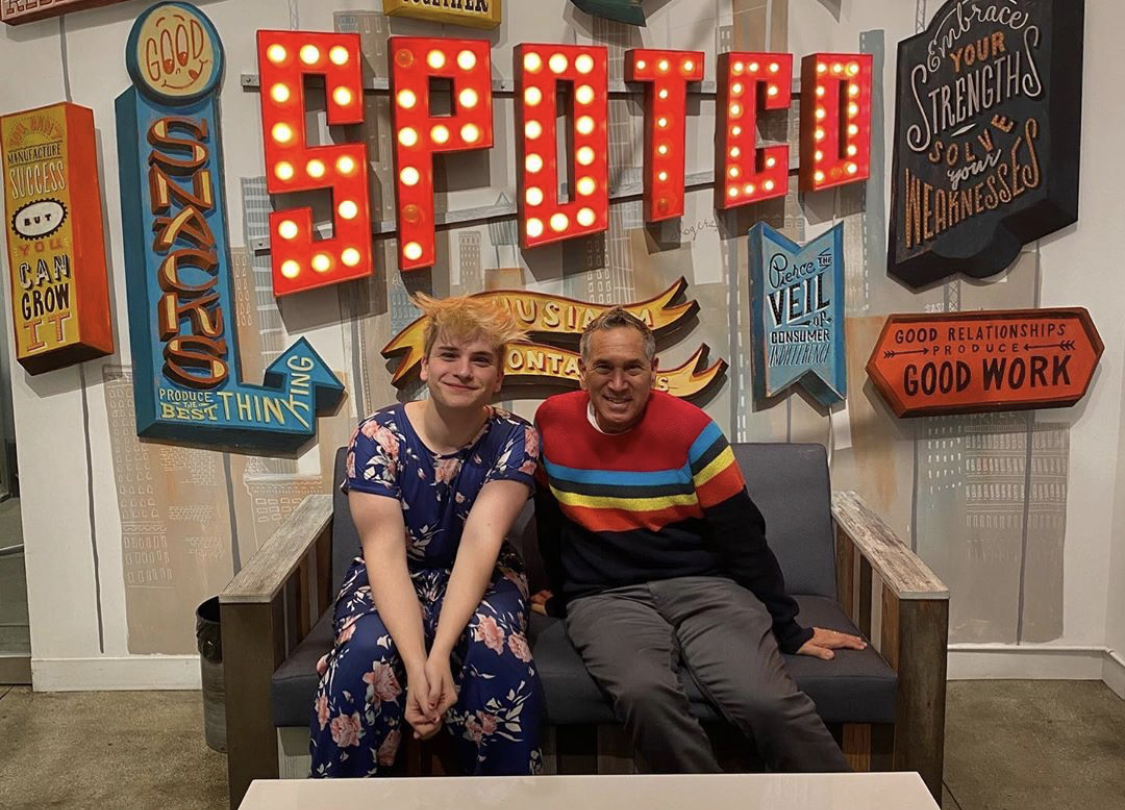 Cole Walther, Drama '22, Wins Writing Competition with Tootsie Musical Team
Tootsie tells the story of a talented but difficult actor who struggles to find work until one show-stopping act of desperation lands him the role of a lifetime – as the star of a new Broadway musical. Recently, the hit Broadway show, which won two Tony awards, partnered with the School of Drama for a playwriting competition in celebration of National Author's Day.

Cole Walther, Drama '22, won the contest thanks to their 5-minute play Straight to the Point, a witty and warm exploration of gender issues and relationships. They received a mentoring session with Tootsie writer Robert Horn, the acclaimed writer of hit shows including "Designing Women" and Dame Edna.
"It's incredibly comforting and gratifying to have someone recognize my work at that level," shared Walther. "Especially in this field, where you're constantly sending out work, and constantly getting rejected, it's heartwarming to receive appreciation for any piece of writing."
Walther's workshop with Horn reinforced their belief that they should continue to write narratives that they believe in, even if they have to carve their own path to do so. They hope to write for Broadway one day, but want to ensure that the stories they write are accessible to all, regardless of the medium.
"I learned a lot about how I should carry myself as I approach the business, and that I should stick with telling my stories truthfully," Cole says. "Trans narratives are so scarce in the theatrical canon, and even more when it comes to opportunities for trans artists. So, I learned that I can tell these narratives well, and relatably."