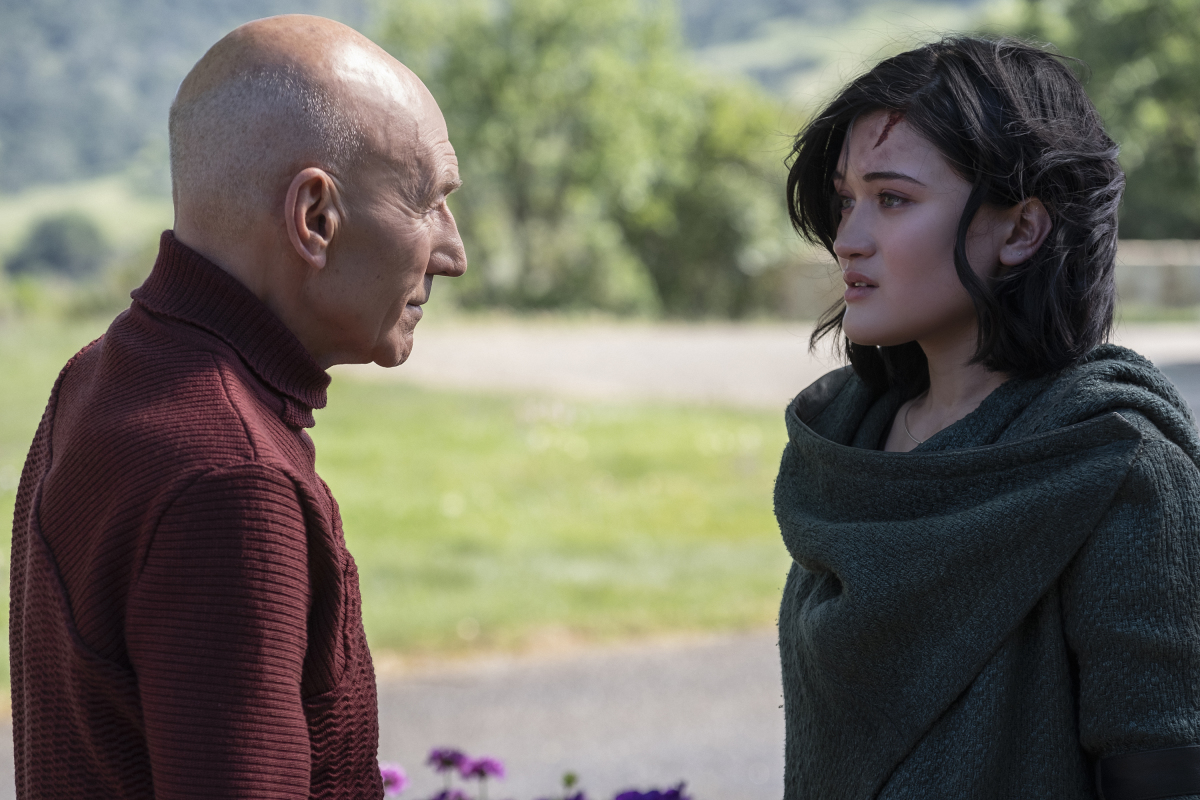 Maria Ficalora, Lecturer at Parsons' School of Fashion, Knits Costumes for Film, TV, and Theater
Al Pacino and Robert De Niro in The Irishman. Alex Borstein in The Marvelous Mrs. Maisel. Patrick Stewart in Star Trek: Picard. All of these stars are as distinctive and different from one another as the projects they've appeared in, but all have one thing in common thanks to Maria Ficalora, a part-time faculty member who teaches machine-knitting in the School of Fashion at Parsons School of Design.
Ficalora knit costumes for all of those characters. She also created knits for the recent TV series Fosse/Verdon and Dickinson, the movie Joker, and Broadway shows including Jersey Boys, Titanic, Spongebob Squarepants, and Mean Girls.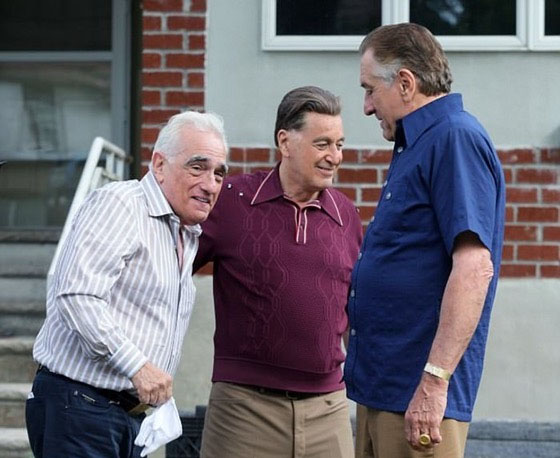 "I was always drawn to making things by hand," says Ficalora. "I learned to crochet in high school and hand-knit while in college at RISD. By senior year, I was machine-knitting and selling my sweaters to friends while majoring in printmaking."
Ficalora moved to New York City after graduating, where she found work knitting pieces for Bert and Ernie on Sesame Street. Since then, she has become an expert in specialized custom knitwear and extreme pattern making.
"It's challenging work that requires me to interpret what the designers have drawn," she says. "I advise on yarns, develop fabrications, and meet fast deadlines."
Ficalora has also been teaching machine-knitting at Parsons for four years, working with students to ensure that when they graduate, they have the knowledge they need to enter a factory with a suite of technical skills. She enjoys collaborating with designers and has incorporated sustainability into her work, as when she made knitwear out of Swarovski crystal yarn and recycled plastic shopping bags for a runway show.
"My students remind me all the time to remain creative and flexible," says Ficalora. "I enjoy experiencing how the students think about their work, which helps me utilize that flexible thinking and openness in my process."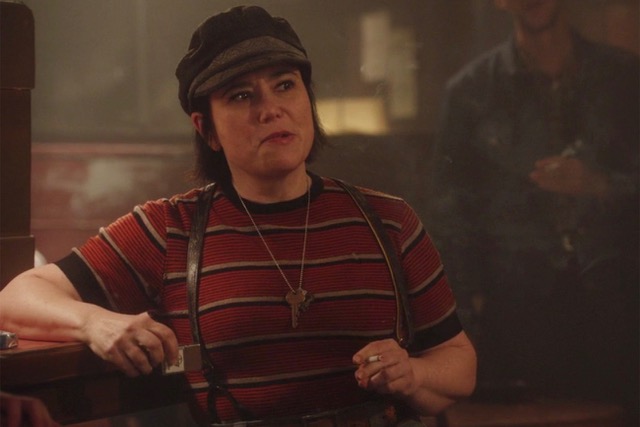 While Ficalora generally knits pieces for television shows, movies, and theater, she has also produced unique costumes for The Metropolitan Opera, including pieces requiring her to develop nonstandard patterns of her own design. She also enjoys making period costumes and is currently at work on a new show called Simply Halston, for which she is re-creating the knit fabrics of the designer's era.
"I love the people, because I work with the most talented designers and that is so inspirational," she says. "The level of excellence and attention to detail keeps me on my toes, but I'm a perfectionist at heart."
Many of Ficalora's projects are rooted in a specific time period and aesthetic, but she is committed to training her students to keep up with relevant trends and news, so that they are well equipped for their careers.
"Each week in my class, a student gives a ten-minute talk on knitwear they find interesting and we discuss it in terms of the market and how it's made," she says. "This is meant to get them recognizing knitwear and the differences between knit and woven fabrics and developing a sense of what's going on in the market. I am always looking at current fashion and costume, and I want my students to develop a way of living that includes taking in those worlds every day."