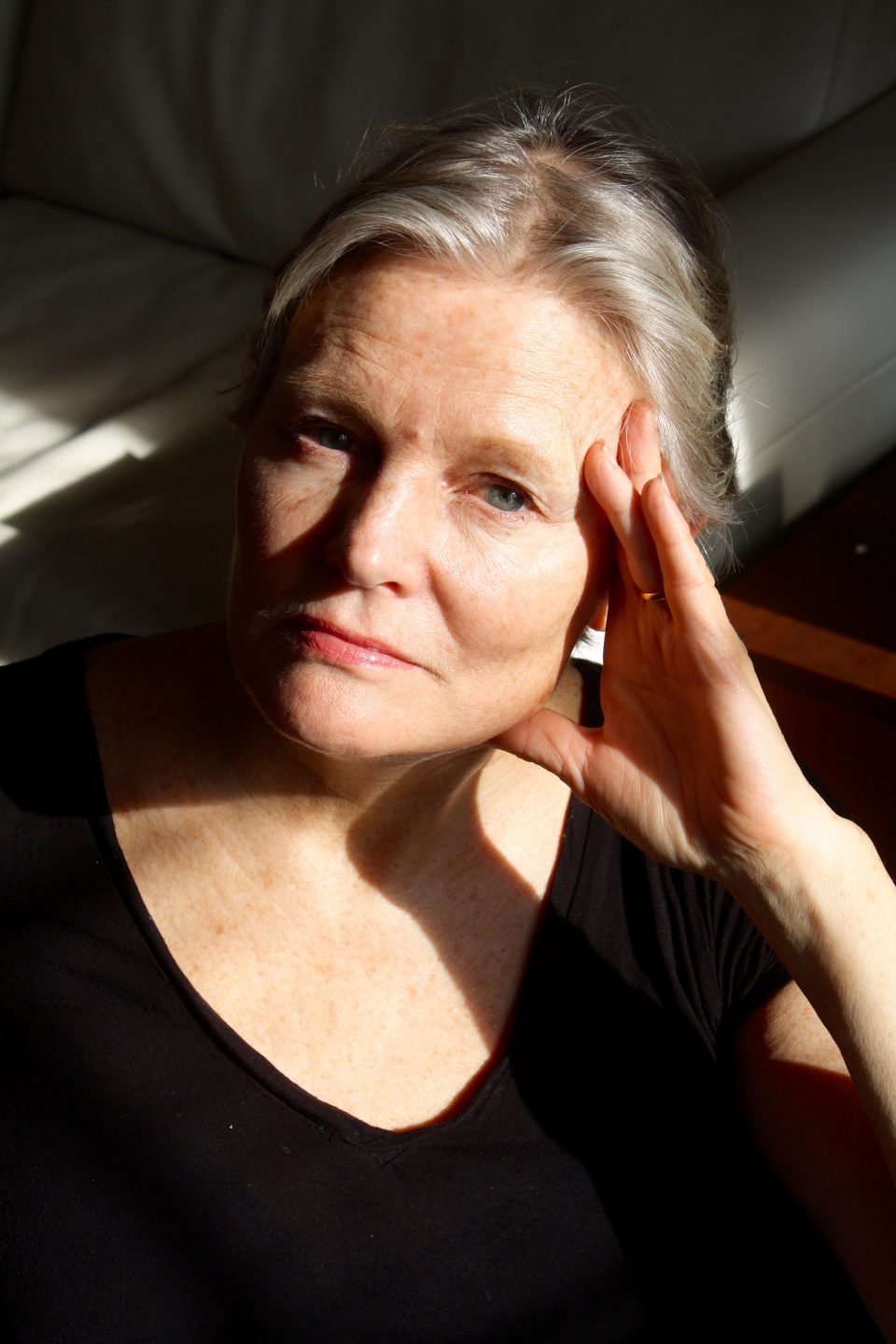 American Psycho Director Mary Harron is Chosen as the School of Media Studies Summer 2020 Dorothy H. Hirshon Director in Residence
From I Shot Andy Warhol to American Psycho to The Notorious Bettie Page, award-winning Filmmaker Mary Harron's work includes some of the most memorable and original films from the last three decades. Harron is bringing that filmmaking expertise to The New School as the School of Media Studies' Dorothy H. Hirshon Director-in-Residence. For the first time, this summer, the School of Media Studies will conduct the Hirshon Residency online through a series of livestream programs running June 2-4, 2020.
Using the theme "The Past is Another Country" during the multi-day residency, Harron will lead master classes and share her filmmaking process with New School students. In addition, Harron will host a public event featuring clips of her films, engage in a discussion of her work with Vladan Nikolic, Dean of the School of Media Studies, and engage with the online audience through a Q+A.
Throughout her nearly three-decade career, Harron's work has focused on investigating the stories of women throughout history, particularly the twentieth century, and how their lives have changed dramatically, depending on which era they came of age.
"This residency gives me a chance to stand back from the tumult of production and consider some of the questions that have preoccupied me in the last 25 years about creating stories about women—and sometimes men—in history," Harron said. "I'm excited to hear what the students have to say about these ideas and to learn from them."
One of the most distinctive voices of the independent film movement of the last twenty years, Harron made her debut as a feature-film writer and director in 1996 with I Shot Andy Warhol. The film won star Lili Taylor a Special Jury Award at the Sundance Film Festival and garnered nominations from the Independent Spirit Awards and London Film Critics Circle for best first feature. In 2000, she directed American Psycho, starring Christian Bale, followed by The Notorious Bettie Page in 2006 and The Moth Diaries in 2011. Her most recent film, Charlie Says, debuted in September 2018 at the Venice Film Festival and was released in Spring 2019. Harron has also directed highly distinguished TV dramas, including episodes of The L Word, Oz, and Six Feet Under, as well as the entire award-winning Netflix series Alias Grace.
"Underrepresentation of women directors and female-driven movies in the film industry have finally become mainstream topics," Vladan Nikolic said. "Mary has managed to make idiosyncratic films, raising feminist issues in complex and thoughtful ways. I believe that she will bring to our students a unique perspective and insight, and contribute to the discourse on important themes of our times and their representation in cinema and the broader culture."
Most of Harron's feature films involve period recreation–of the 1950s, 1960s, early 1970s and 1980s, and her Netflix series Alias Grace was set in the 19th Century. Harron's master classes will focus on how particular time periods shape stories and characters in film:
Recreating the Past – Story, Character and Context – Hollywood films often recreate past eras purely in terms of costume and production design while leaving the characters behavior and thought processes largely modern. According to Harron: "This is a comforting form of wish fulfillment. I find this is particularly true of women's stories. There is a notion that it makes a film feminist if a female character behaves in some 'liberated' ahistorical way that they would never dare or even think of doing without terrible consequences. The past really is another country and I feel that we cannot understand where we are now if we don't understand our history." Harron will discuss with students how to approach character building and story development in a historical context.


Recreating the Past – Cinematography, Design, Visuals and Sound – This master class will focus on how to creatively approach the recreation of a historical period on film – on a budget, or for a student film.
Harron tends to be "quite literal in her recreations," but she also enjoys "when directors as when David Lynch used speed metal for the 1940s noir of Lost Highway, or Sofia Coppola used pop songs for Marie Antoinette. I think it would be very interesting to examine when and how that works and how breaking those rules can be exciting and actually shed light on the story."
"Having done a series of period films I want to use this opportunity to get students to consider what it means to create stories in a historical context," Harron continued. "Getting the period right is about so much more than costume and set design. A period film is about language and behavior and ways of thinking that may be startlingly different to our own. This may be as true of 1990 as it is of the 19th century. I hope to encourage the students not just to design a film about the past but to attempt to truly understand it."
The Dorothy Hirshon Director-in-Residence program was established by the late New School Trustee Dorothy Hirshon, to honor and promote excellence and education of the filmmaking arts at The New School. Previous Hirshon Artists-in-Residence have included Raoul Peck, Sean Baker, Laurie Anderson, James Cameron Mitchell, D.A. Pennebaker and Chris Hegedus, Benh Zeitlin, Ramin Bahrani, and John Waters.