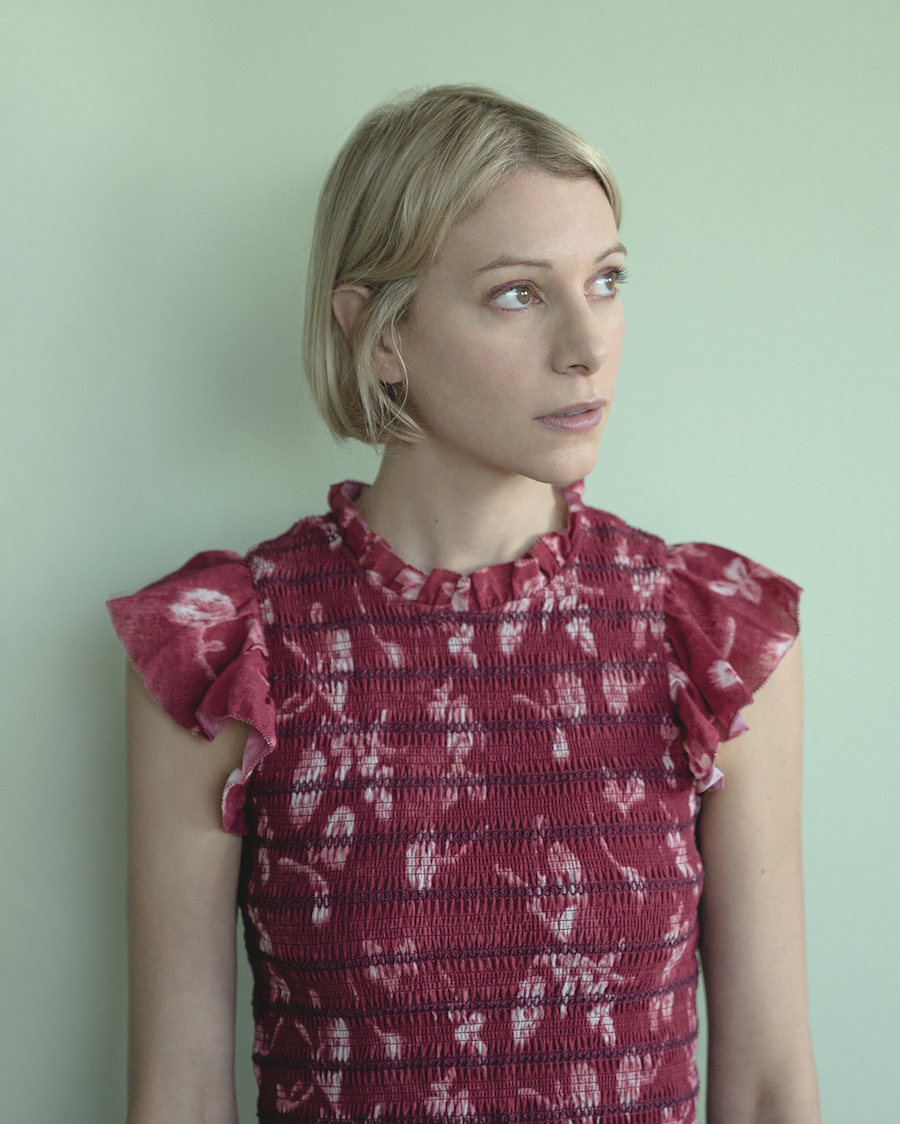 Parsons Illustration Professor Lauren Redniss Brings Innovative Graphic Narrative Class Online
The coronavirus outbreak is changing the way The New School and most other institutions of higher education around the country will educate its students in the near future.
As the university shifts classes online for the remainder of the semester, the New School News will present examples of how its students, professors, and staff are moving forward during this time of adversity.
Many professors at The New School and Parsons are developing creative ways to work online to ensure that quality education continues. Among them is Lauren Redniss, associate professor of illustration at Parsons, the recipient of a MacArthur Foundation Fellowship and a Guggenheim Fellowship and a former artist-in-residence at the American Museum of Natural History. Redniss is teaching her Graphic Narrative class online and recently assigned her students a project called Corona Diaries.
"When school was suspended, I threw out the syllabus I had written for my Graphic Narrative class and asked the students to create visual narratives that depict their experience of this time," she says. "The parameters are very open. A student could take a journalistic approach and report on an unusual situation they are seeing. Or someone could take a more introspective direction and document their dreams during this time. Maybe someone wants to document their Skype conversations with a parent who is quarantined. I wanted to give students a way to process their experiences in a meaningful way. This is what life has thrown at us so, if we can, we should make something of it. It's an opportunity to help students to get through a difficult moment and still support their artistic development."
The class of 15 is international in scope, with students from China, Japan, India, and Russia. Redniss says her students have already begun to respond with interesting projects.
One student is creating a visual narrative that is "a kind of time warp echo of her childhood." The student, who grew up in Japan, was in kindergarten during the SARS epidemic and thought of the "rupture in daily" life as a vacation. The work she's creating is "structured on a page template that Japanese schoolchildren are given to record their days during the summer and winter breaks."
A second student, who works at a big box store, "is creating a sequence of images that depict her navigating the high tensions of the moment — panic-stricken customers and outbursts of anger."
Redniss' highly anticipated new book, Oak Flat, a work of visual nonfiction, will be published by Penguin Random House at a date later this year still to be determined.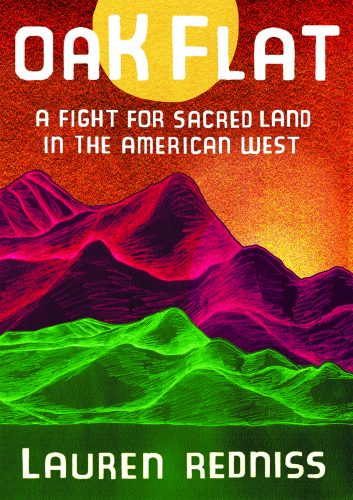 Oak Flat is an "oasis" in the Arizona desert, a sacred piece of land to the San Carlos Apache, whose reservation is nearby and who have lived in the area for millennia. The Apache collect food and medicinal plants at Oak Flat and also hold religious ceremonies on the land. After a large copper ore deposit, estimated to be worth billions of dollars, was discovered underneath the site, the sacred area is under threat by international mining companies.
Redniss's book tells the story of three generations of two families, both "with deep attachments to the land." The first is an Apache family and the second a mining family from a town neighboring Oak Flat.
Advance reviews have been overwhelmingly positive. Publishers Weekly writes that "MacArthur 'genius grant'–recipient Redniss (Thunder & Lightning) combines drawings with reportage and oral history to tell the story of America's decimation of indigenous people and culture in this gorgeous, devastating, and hopeful ethnographic account."
Last month, Redniss' installation for the New York City Ballet (NYCB) was on display at Lincoln Center for this year's NYCB Art Series. It consisted of a 360-degree panorama depicting more than 100 people who primarily work behind the scenes at the company. The installation featured several people who have worked for long periods at the ballet, including Celly Diaz, who runs the mailroom and whose father and grandfather worked for NYCB as porters starting in the 1950s.
My goal for the project was to recognize the many people who work behind the scenes at the theater," says Redniss. "I interviewed over 100 people — ushers, engineers, dressmakers, ballet masters, call center operators and many others —and drew their portraits. The installation was about community and the invisible networks of people whose creativity and labor is as crucial to making art as those who are public-facing. The people I met at Lincoln Center, and, of course, everyone in the New School community are on my mind now. I'm just hoping everyone is okay."