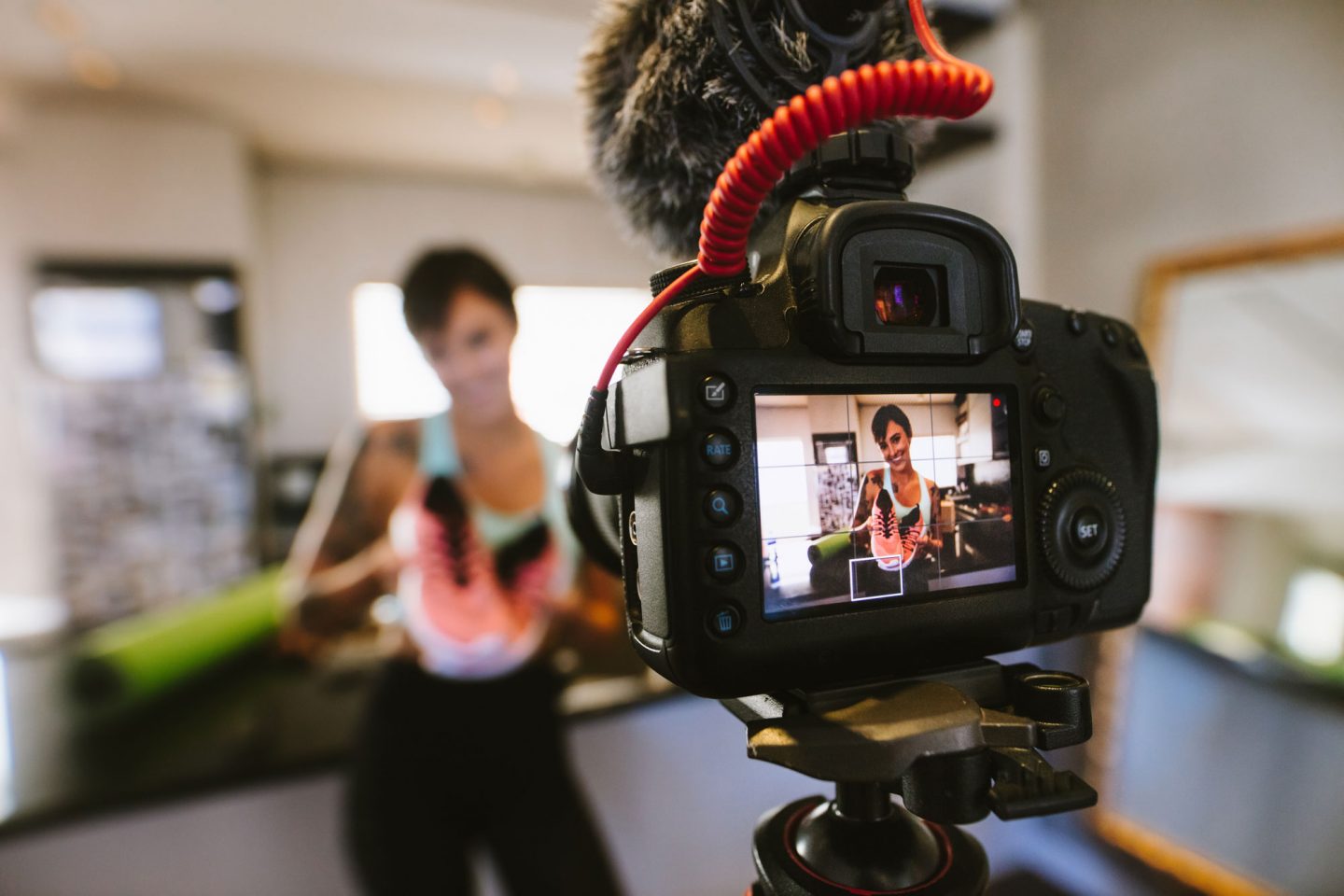 The New School Launches an Online Program in Partnership with BuzzFeed
When The New School was founded, it pioneered a new concept in higher education: educational programs for adults outside of traditional degree programs. The university continues to lead in developing innovative educational opportunities, including online courses that teach new skills people need to be successful today. One of the school's latest offerings is Social Video Pro, an online program offering instruction in digital storytelling. Created by the School of Media Studies at the Schools of Public Engagement in partnership with the digital media company BuzzFeed, the program covers the concepts and tools used by the most influential online creators.
According to a report by Cisco, online videos are expected to constitute more than 82 percent of all consumer Internet traffic by 2022, making the ability to produce high-quality content a highly covetable skill. The proliferation of cell phone cameras and editing apps has made video creation easier than ever, but quality can vary greatly regardless of the tools used. "Everyone is a media maker now, using social media, phone apps, and online channels, but to become an effective storyteller, you need to master these tools," says Vladan Nikolic, dean of the School of Media Studies. "Filmmakers and media professionals have an effective language to tell stories, which everyone can apply now, using affordable digital technology. You don't need a big budget anymore, but you do need to master the language of digital storytelling."
To develop Social Video Pro, The New School partnered with BuzzFeed, a company that has pioneered many of the content formats that define the online experience. School of Media Studies faculty will be joined by BuzzFeed creators like Alvin Zhou, Claudia Restrepo, Curly Velasquez, Inga Lam, Jazzmyne Robbins, and Rie McClenny, who have created a number of viral videos. "We've always been passionate about educating communities, and through this online course, we can share our expertise in both creating and distributing impactful content with the next generation of creators," says Andrea Mazey, BuzzFeed's head of Talent Partnerships. Students will have access to the BuzzFeed creators and to experts from other global media companies, including Linda Schupack of AMC Networks and Jeff Glor of CBS News.
As befits a program focused on social media, all course instruction is provided online, giving students the flexibility to complete the coursework at their own pace. In a series of five courses, the curriculum covers the varied skills involved in content production — content planning and creation, filmmaking, on-screen performance, marketing, audience development, and distribution. Students develop real-world projects and activities that can be used for portfolios or for starting and building businesses. They can take individual courses or complete the series to earn a noncredit Certificate in Digital Media Development and Distribution. The certificate program culminates in a capstone project, the creation of a high-quality video product that may be eligible for submission to the National Academy of Television Arts & Sciences' Emmy Awards.
"Our goal is to provide great educational experiences in a variety of environments and formats that will engage new and different learners," says Anne Adriance, The New School's Chief Marketing and Business Development Officer. "We are excited to bring the expertise and best practices of industry leaders to a new generation eager to learn and gain practical knowledge that will help them advance their personal and professional interests."