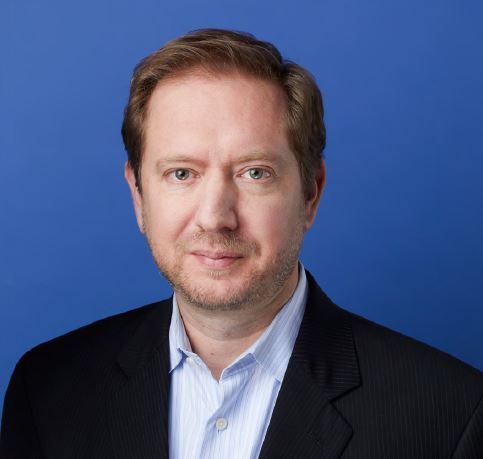 The New School's Schwartz Center for Economic Policy Analysis Receives $200,000 Grant from the Ford Foundation
The Schwartz Center for Economic Policy Analysis (SCEPA) has received a $200,000 grant from the Ford Foundation to cover the appointment of John Irons, an economist who will be working with SCEPA as an affiliated researcher and strategic advisor in 2020.

"SCEPA is grateful to have attracted the support of the Ford Foundation to work with John Irons," says Teresa GhilarduccI, the director of SCEPA. "John spent his career engaging in scholarly and analytical projects focused on workers' rights and a fair economy with many think tanks and policy organizations, which fits with SCEPA's mission to raise up policy research that creates positive change. The economic destruction caused by the pandemic makes our work to protect workers' economic futures even more urgent. I'm excited that our economic students have the opportunity to learn from John's expertise about how to make an impact."

Irons will be working with the center on several projects, including conducting a "strategic review" of SCEPA, with a focus on fundraising initiatives; doing research that examines how technology platforms such as Facebook and Amazon are shaping the future of work, the markets, and social protections; offering assistance in research (including research design) and dissertation writing; and serving as an informal advisor for all economics students.

"I am excited to join SCEPA and to work with The New School's community of scholars and students," says Irons. "SCEPA has long been a source of insights and analysis on pressing economic issues. Our work this year looks at how markets are impacted by new digital technologies, what this means for workers and consumers, and what public policy can do to increase economic security for all."

One area of research that Irons is focusing on is the future of markets and the role of technology such as algorithmic pricing, digital market platforms, and blockchains.

"Those who control the digital platforms and related technologies will have outsized influence on the markets themselves," Irons writes. "And thus, they are able to guide the outcomes to the benefit of the platform, rather than to the benefit of market participants. Many of the functions that governments typically play in ensuring the functioning and fairness of the market could be superseded by the platforms – such as dispute resolution, payment systems, anti-fraud efforts, etc."

Irons will also be focusing on the future of work, conducting research on how technologies including robotics and AI are shaping work tasks and how people connect to work and employment. While technological advances can lead to better opportunities for people, "they can also shift power and resources away from those who do the work towards those that own the market infrastructure," Irons writes.

Irons is a fellow with the Center on Education and Skills at New America and a research affiliate and digital fellow at the MIT Initiative on the Digital Economy at the Sloan School of Management. He is also a visiting scholar at Stanford University as a research affiliate at the Center for Advanced Study in the Behavioral Sciences. Before assuming his current role at SCEPA, he served as the director of the Inclusive Economies and Future of Work programs at the Ford Foundation.

Irons' current research interests are broad and include the way technology is shaping market systems and work. He has written numerous reports and articles on a range of economic topics, including tax and budget policy, labor markets, and macroeconomic policy, and has appeared in a variety of media outlets. Irons holds a BA with high honors in Economics from Swarthmore College and a PhD in Economics from the Massachusetts Institute of Technology.

"I believe it is well worth exploring what happens when Adam Smith's 'invisible hand' is replaced by a 'digital fist' and what we can do to ensure that the co-evolving path of technology and markets expands opportunity and doesn't limit it," Irons writes.