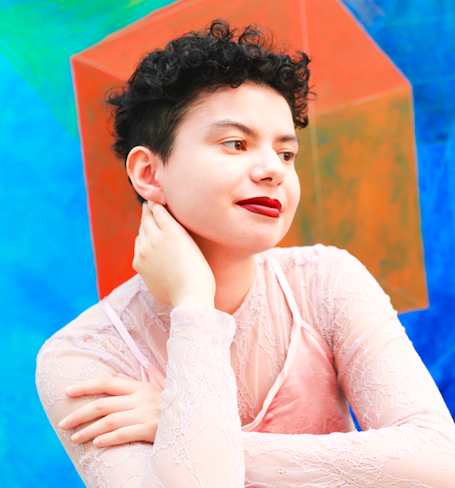 College of Performing Arts Students Win Prestigious Grants from the Shoshana Foundation
Judette Elliston just graduated from the School of Jazz and Contemporary Music, and already has plans to record an EP, which will be a mix of original music, jazz, and Haitian folk songs. Now, thanks to a grant she received from the Shoshana foundation, Elliston will be able to fund the creation of her EP.
The Shoshana Foundation was started in 1986, and annually awards the Richard F. Gold Career Grant to young singers through music schools and opera apprenticeship programs. In addition to Elliston, Cloe SanAntonio, Mannes '20, also received a grant.
"It's a strange time to graduate, and it means a lot to have this support from The Shoshana Foundation and The New School," said Elliston. "I'm just trying to stay in New York and keep composing, performing, and collaborating in whatever way possible. I'm going to continue to write music for my band and I have a duo project in the works with cellist and recent grad Lucas Saur."
For both students, their time at The New School allowed them to study with world-renowned musicians, and the opportunity to explore various types of music. The progressive curriculum at the College of Performing Arts is rooted in collaboration and innovation, where students regularly create new music with their peers across disciplines.
"The transition from conservatory to a professional life is challenging for a young singer, and the Richard F. Gold Career Award assists in that transition with financial support and – even more importantly – a vote of confidence," said Emma Griffin, Mannes Opera Artistic Director. "Cloe SanAntonio is a remarkable young mezzo-soprano with musicality, artistry, generosity, commitment to her craft, and a clear focus on her career. I am so proud that Cloe is representing Mannes as she joins the ranks of remarkable recipients of this prestigious award – I look forward to following her career and celebrating her success!"
"While embarking on a professional artistic practice following a conservatory education can be daunting, the Richard F. Gold Career Grant, annually awarded by the Shoshana Foundation, provides crucial support to exceptional young vocalists," said Keller Coker, Dean of School of Jazz and Contemporary Music. "Throughout her time at the School of Jazz and Contemporary Music at The New School, jazz vocalist Judette Elliston has consistently approached her craft with artistry, creativity, leadership, and a unique spirit of adventure. It is with great pride that I congratulate Judette for representing the School of Jazz and Contemporary Music as one of the first jazz vocalists to receive this prestigious award and I look forward to all of the wonderful music and projects she will be making thanks to the generosity of the Shoshana Foundation!"
The sense of community at CoPA has also been integral to the success of both musicians.
"You not only have a network of people to play with but also a second family of sorts," said Elliston. "I think the supportive culture of the program really helped me grow as a musician and a person."