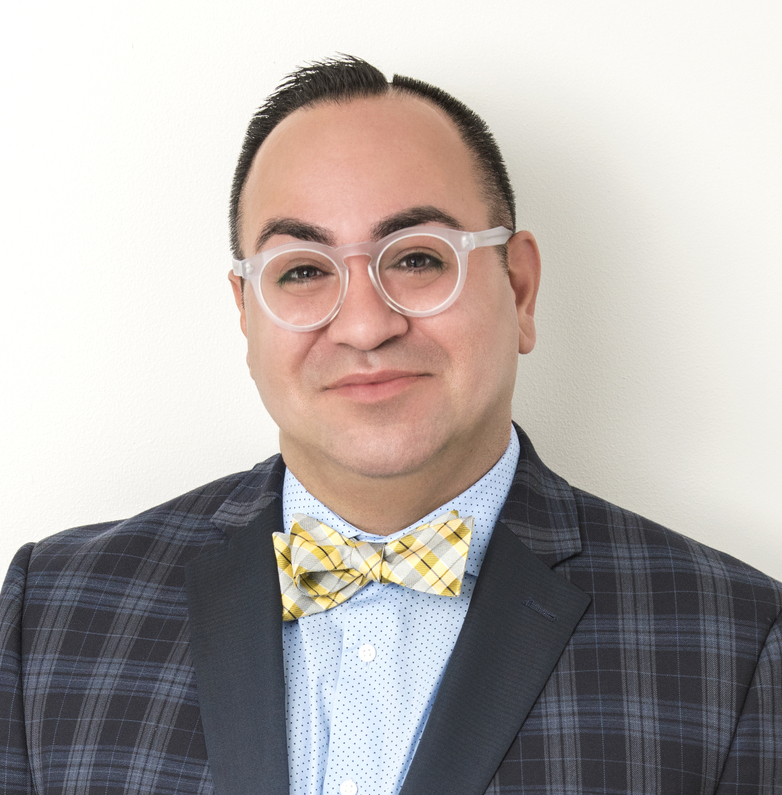 Parsons GEMS Graduate Making an Impact on the COVID-19 Frontlines
When Dr. Manuel Hernandez, MS Strategic Design and Management, Global Executive '18, graduated from the Parsons School of Design, it was the culmination of a highly distinctive career that already included a medical degree and an MBA.
"Parsons was the missing link for me and the GEMS program was exactly what I needed to round out my skill set," says Hernandez, a practicing emergency room physician. "I was looking for an education and a point of view to solve challenges differently. It was a major shift in decision making from rushing to solutions to taking the time to understand the challenges you face. The program encouraged interdisciplinary solutions and it was a profound change for me."
As an emergency room medical physician and a designer, Hernandez is dealing with the COVID-19 pandemic both on the frontlines at the Penn State Health – Milton S. Hershey Medical Center in Hershey, PA, and behind the scenes at the design firm Kahler Slater, as Principal, strategic innovation/co-practice leader for the firm's healthcare team.
Hernandez commutes from his home in Chicago to work 4-5 days a month in the emergency department at Penn State Health where he has treated COVID-19 patients who range from being asymptomatic to those who are extremely ill.
"Fortunately, the hospital has not been overrun as has been the case in New York, New Jersey, and Philadelphia," he says. "I attribute that to the decision to cancel elective procedures, the community acceptance of social distancing strategies, and the medical center adopting all necessary infection control policies early."
Hernandez says one of the greatest challenges they have in responding to COVID-19 is that "in the truest spirit of design, we are iterating our way forward every day based on our learnings of what works, what doesn't work and what researchers are telling us."
"You can feel the tension," he acknowledges. "Everybody's worried for themselves, their colleagues, and their families."
As a clinician during this crisis, Hernandez has had to learn to do his job while wearing protective equipment that can make manual dexterity difficult. The hospital has an on-campus simulation center where doctors have practiced procedures on mannequins so they can become comfortable and adept at working with patients wearing heavy PPE.
In March, Hernandez wrote an article for a trade publication called Healthcare Design, entitled "How Design Plays A Role In Responding To The Coronavirus Pandemic."
Currently working on his first book project where he will tackle the concepts of design and accountability from the point of view of a doctor, designer, and executive, Hernandez suggests that both the medical and design community need to think "more holistically, more boldly, and more decisively about the things we can do today to design an effective response to COVID-19."
"If we can fully leverage the digital, virtual, and remote technologies available to us today in combination with in-person, at-home resources, we could immediately take the strain off of the emergency departments and inpatient environments," he writes.
He emphasizes that just adding more space isn't sufficient if hospitals don't have enough staff and resources to utilize that additional space.
"If somebody had told me five or six years ago that as an emergency physician I would wind up in a design firm with a design degree, I would have thought they had lost their minds," he says. "I went into medicine to ease suffering and to care for people and have always had a strong sense of social justice. I came to realize that being in a leadership position in a design firm and by being an emergency room physician, I could have an impact and change the system"