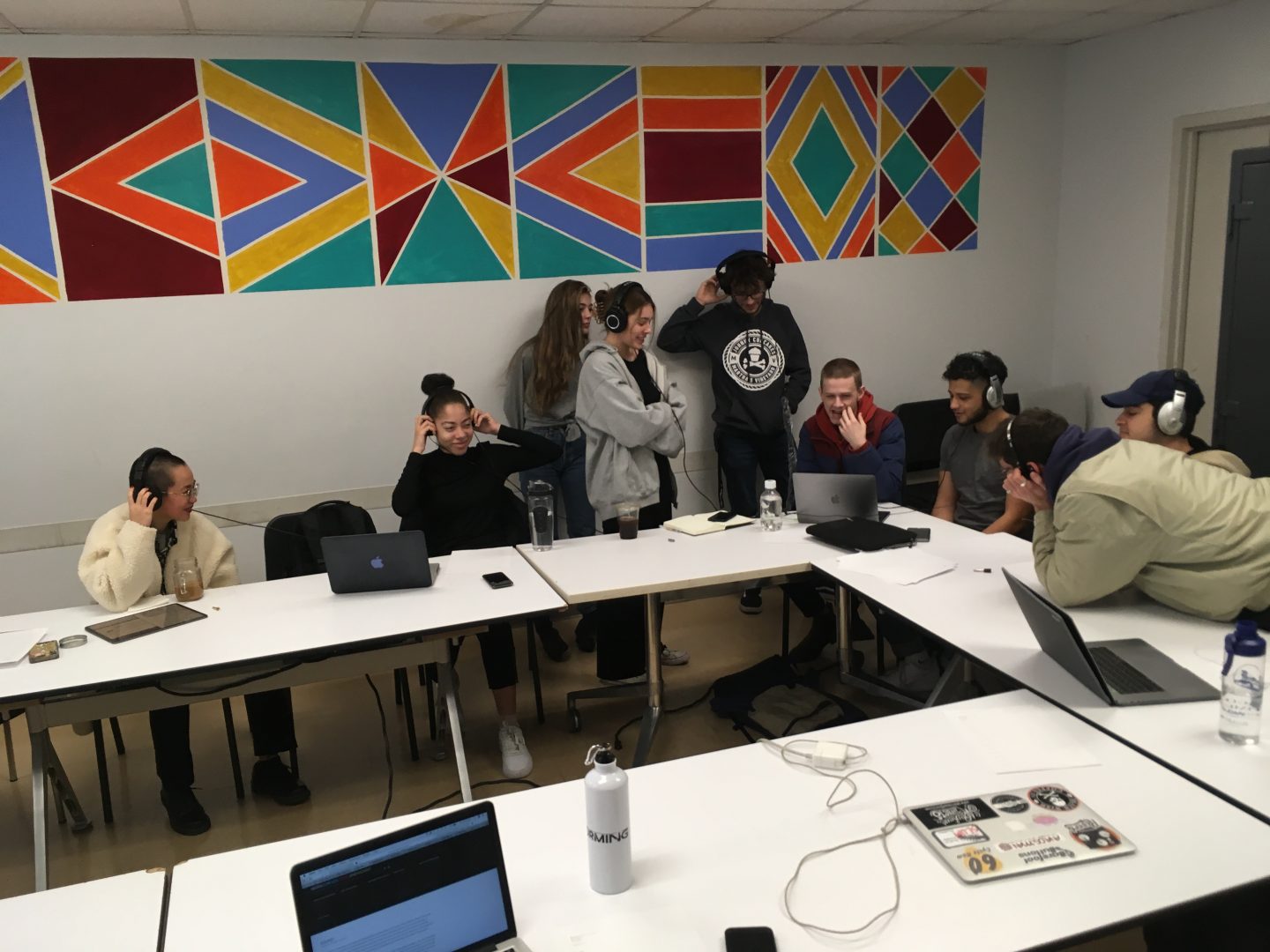 Summer Learning Communities Create a New Academic Experience for Lang Students
For undergraduates at Eugene Lang College of Liberal Arts, the summer months have typically been a time to explore academic, personal, and professional interests through study abroad programs, internships, and community engagement projects. Providing ways for students to interact with the world around them is a key component of the college's philosophy, as engaged learning experiences are just as important as the study of theory in a regular course. With the COVID-19 pandemic making most of those opportunities impossible this summer, Lang faculty and staff devised a creative response that is engaging students while they shelter at home.
The Lang Summer Learning Communities were created to provide an engaged learning experience – different from a traditional course — giving students a place to explore topics of interest while staying connected with their peers. Lang faculty were encouraged to propose communities, creating groups that would explore topics such as the current pandemic and the "body politic," protest in contemporary music, movie classics, and epistolary novels. The college expected about ten applications but received proposals for 23 communities.
"Creating a sense of connection and community is very important to the Lang experience. Given the need for us to be physically apart at this time, these learning communities are a way for us to keep students academically engaged and connected with one another during the summer," says Jennifer Riegle, Director of Student Programs and Special Projects for Lang. In keeping with the college's commitment to maintaining small class sizes, which leads to higher student achievement and helps students better develop oral and written communication skills, the communities contain no more than five students.
Many faculty have used aspects of the pandemic and the need for people to stay at home to inform their learning communities. In a world now filled with Zoom meetings and video calls, Pen Pals, led by Lang lecturer Jessica Gross, is exploring the idea of communicating through email or snail mail, using novels like Bram Stoker's Dracula and Chris Kraus' I Love Dick to explore how writers use these types of documents to advance their stories. Screen Classics: Lost Highway, led by Caveh Zahedi, an assistant professor of screen studies, is combining a rigorous shot-by-shot analysis of David Lynch's Lost Highway with a line-by-line analysis of David Foster Wallace's David Lynch Keeps His Head, a text about the making of Lost Highway.
One community, the Lang Music Room, is using the model of a conventional listening or book club to explore a wide range of music, including protest songs as well as groundbreaking artists like Captain Beefheart. "Since the learning communities are not like typical courses, with set learning outcomes and goals, we wanted to structure this to be a space more like an informal book club, where people get together and discuss creative work in any manner they see fit," says Evan Rapport, an associate professor of Ethnomusicology.
For Rapport, experimenting with online formats for these programs has created special opportunities for learning. "The Lang Music Room is a space for faculty, alumni, and current students to come together in a situation that would normally be really difficult to pull off." The group plans to connect online with alumni like Masataka Odaka, who will join a discussion with faculty member Stefania de Kenessey that will include a piece arranged and produced by Odaka — "Ao" ("Blue") by Yukie Sone.
Despite the challenges facing students this summer, the Summer Learning Communities have developed into a space for students to stay connected and continue to explore and engage in academic thought. "It's wonderful to see so many of our faculty join in creating this new opportunity for our students this summer and provide an enriching experience for our students," says Riegle.