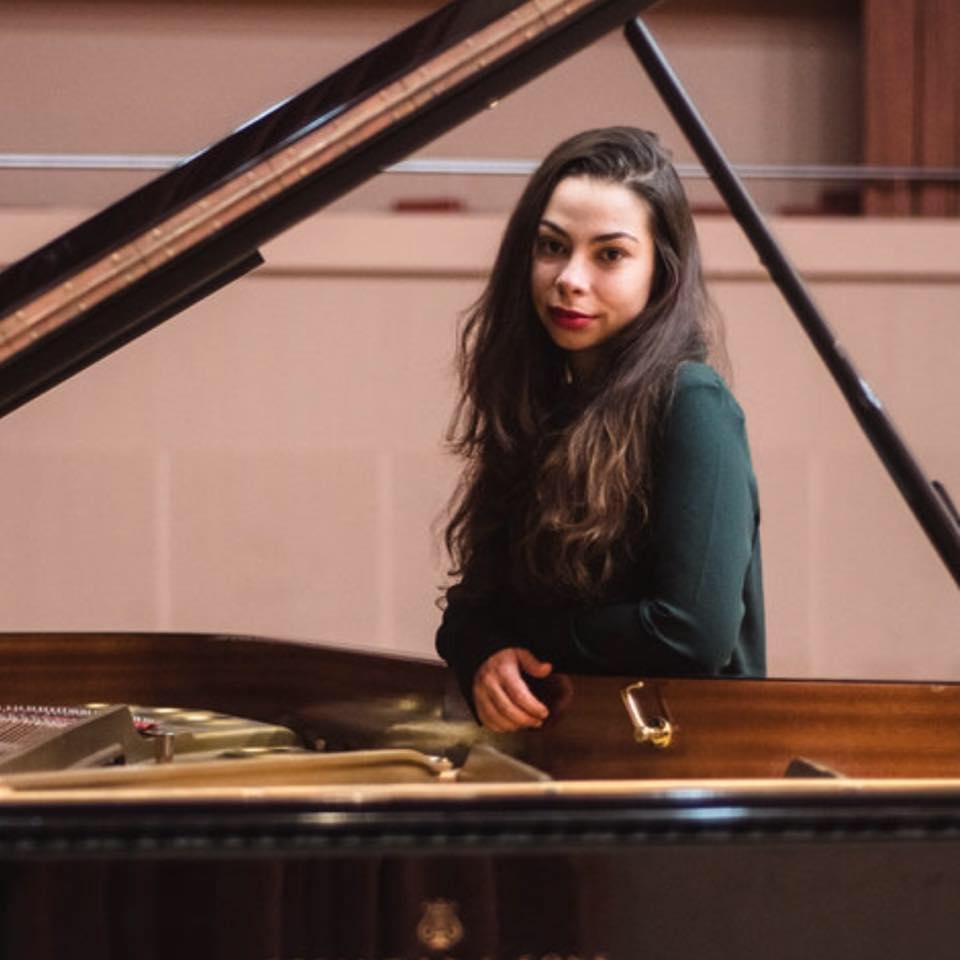 Lora Al-Ahmad, Mannes '21, Wins Solo Flute Category in the Newly Published Music Competition Awards by the National Flute Association
Lora Al-Ahmad, Mannes '21, is no stranger to winning awards, and performing in famed concert halls. In 2019, the last concert for the "Musical Treasures in Bulgaria" series, which took place at Carnegie Hall's Weill Recital Hall, was dedicated to her as a pianist and a composer. She has also won a variety of prizes in her home country of Bulgaria, and is a Scholar of the Ministry of Culture.
Al-Ahmad came to Mannes to study piano, but after starting at the school, added composition to her growing list of talents as well. Recently, her "Two Skazkas," published by Theodore Presser Company, won in the solo flute category in the newly published music competition by the National Flute Association.
"I feel incredibly grateful for this award, especially considering the fact I am an international student and this type of validation in a country, other than my homeland really means the world to me," she said.
She cites Mannes as integral to her success, noting that the support of her teachers and the administration have helped her accomplish her goals. She graduated with a BM in Piano in 2017, an MM in Piano and Composition in 2019, and is studying for a PDPL in Composition now.
"Lora is a wonderful talent and a natural composer," said Lowell Liebermann. "That the very first piece she wrote as a composition major has received this level of recognition is a fantastic achievement. Watching her creativity blossom brings me great joy, and I look forward to seeing her talent continue to grow in the future."
She plans to pursue classical music, and compose in the "Classical Contemporary" style. She is also interested in composing for film, and plans to pursue a variety of opportunities moving forward.