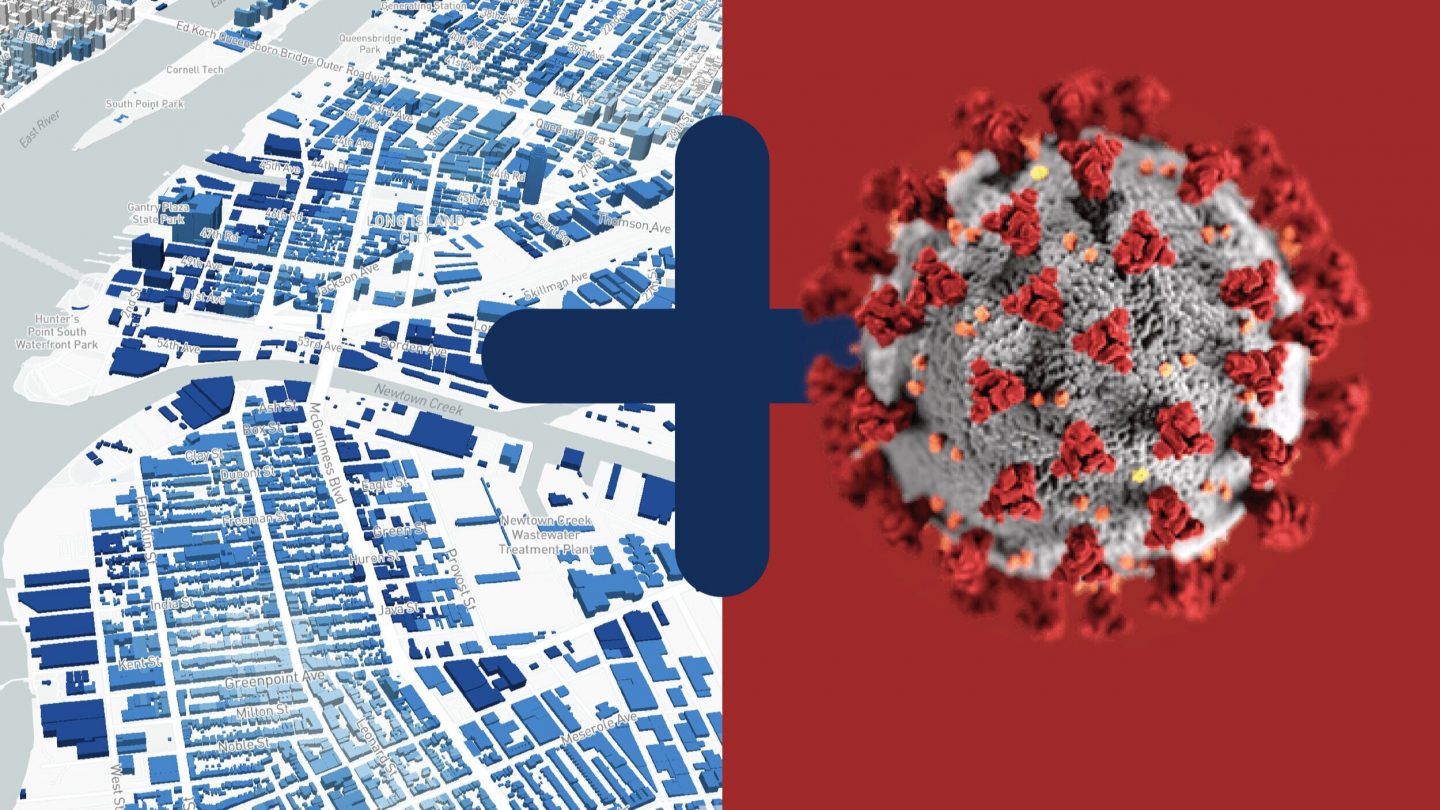 Remaking NYC Post-COVID: A New Course Imagines a More Equitable and Sustainable Future
As the world grapples with the ongoing COVID-19 pandemic and its disastrous effect, experts across all sectors are systematically reacting and responding to the crisis. At the Schools of Public Engagement at The New School, a new online signature course aims to go further to examine a post-COVID New York City, asking how we can use this moment of crisis to shape a more equitable and sustainable city?

The course, "Remaking NYC Post-COVID," was designed by John Clinton, associate professor of environmental policy and sustainability management, and Mary Watson, executive dean of the Schools of Public Engagement. Over the summer term, students and faculty are imagining interventions in NYC's future in the arts, education, fashion, public space, climate change, media, and neighborhood recovery. Participating professors and students include those from the School of Media Studies, Julien J. Studley Graduate Programs in International Affairs, Creative Writing Program, Milano School of Policy, Management, and Environment, Department of Languages, and Parsons School of Design. Key centers are also sharing their research, including the Center for New York City Affairs, Vera List Center for Art and Politics, Tishman Environment and Design Center, and Urban Systems Lab.

"Our esteemed faculty are presenting a series of lenses through which to interrogate the city, its inequalities, and the dynamics exposed by the virus," says Watson, Executive Dean of the Schools of Public Engagement. "Our aspiration was to bring the experience of NYC to life among students currently around the globe who are not able to physically travel to our campus now. Students started their degree programs early this summer to begin to co-create futures with their colleagues in New York, Beijing, Rio, Caracas, Islamabad, and Tel Aviv, as well as dozens of other geographies."

Clinton, who developed the idea for the course with Watson, says the core goal for "Remaking NYC Post-COVID" was to consider how "to remake a more just, equitable, and sustainable city as we slowly emerge from this crisis, drawing on the legacy of societal impact to which New School teaching aspires."

The course was designed for incoming New School students to get an early start, and the response was swift and enthusiastic: 130 new students from across The New School registered for the course within ten days of its announcement. The sessions run over a six week period, concluding on August 6, and the lectures are archived on the website of the Center for New York City Affairs.

Both Clinton and Watson noted how important it is for The New School to demonstrate new methods of educational effectiveness at a time when learning must necessarily be remote due to the virus.

"We've found pedagogical opportunities remotely that are otherwise impracticable. For example, during online presentations–while still engaging with the ongoing talk–students generate parallel commentary, pose questions, and share resources with the entire class, fostering interactions among students across varied programs whom they might not encounter in typical face to face classes," Clinton explained.

"We have always been a university committed to presenting students with daring and rigorous forms of research and teaching, and 'Remaking NYC Post-COVID' will be integral to shaping students' understanding of how the city has been impacted by the pandemic – and the ways in which it can recover, adds New School Provost Tim Marshall. "It will help students prepare for the challenges that lie ahead."
Among the series highlights are:
Bent Notes: Spaces for an Abolitionist Inspired Love of New York City, Mia White, Assistant Professor of Environmental Studies
The Economic Effects of COVID on NYC, James Parrot, and Reopening NYC Public Schools, Tom Liam Lynch, Center for New York City Affairs.
Collective Recovery, Mindy Fullilove, Professor of Urban Policy and Health
Resistance in the Age of the Pandemic, Evren Uzer, assistant professor of design and urban ecologies
Creating a Just and Equitable Art World, Carin Kuoni, assistant professor of visual studies, director/chief curator; Eriola Pira, curator, Vera List Center for Art and Politics
Lessons from the Bronx's "Decade of Fire," Neyda Martinez, associate professor of Professional Practice in Media Management
Combined COVID and Climate Risks in New York City, Timon McPhearson, associate professor of urban ecology and director of the Urban Systems Lab
Asian Communities in NYC: Effects of COVID on Discrimination, Lei Ping, assistant professor of Chinese studies
New York's Fashion Industry: Covid Effects; with Keanan Duffty, director of the MPS Fashion Management and associate professor of Fashion
Independent Film/TV in the Age of COVID, Michelle Materre, director of MS Media Management and associate professor of Media Studies and Film