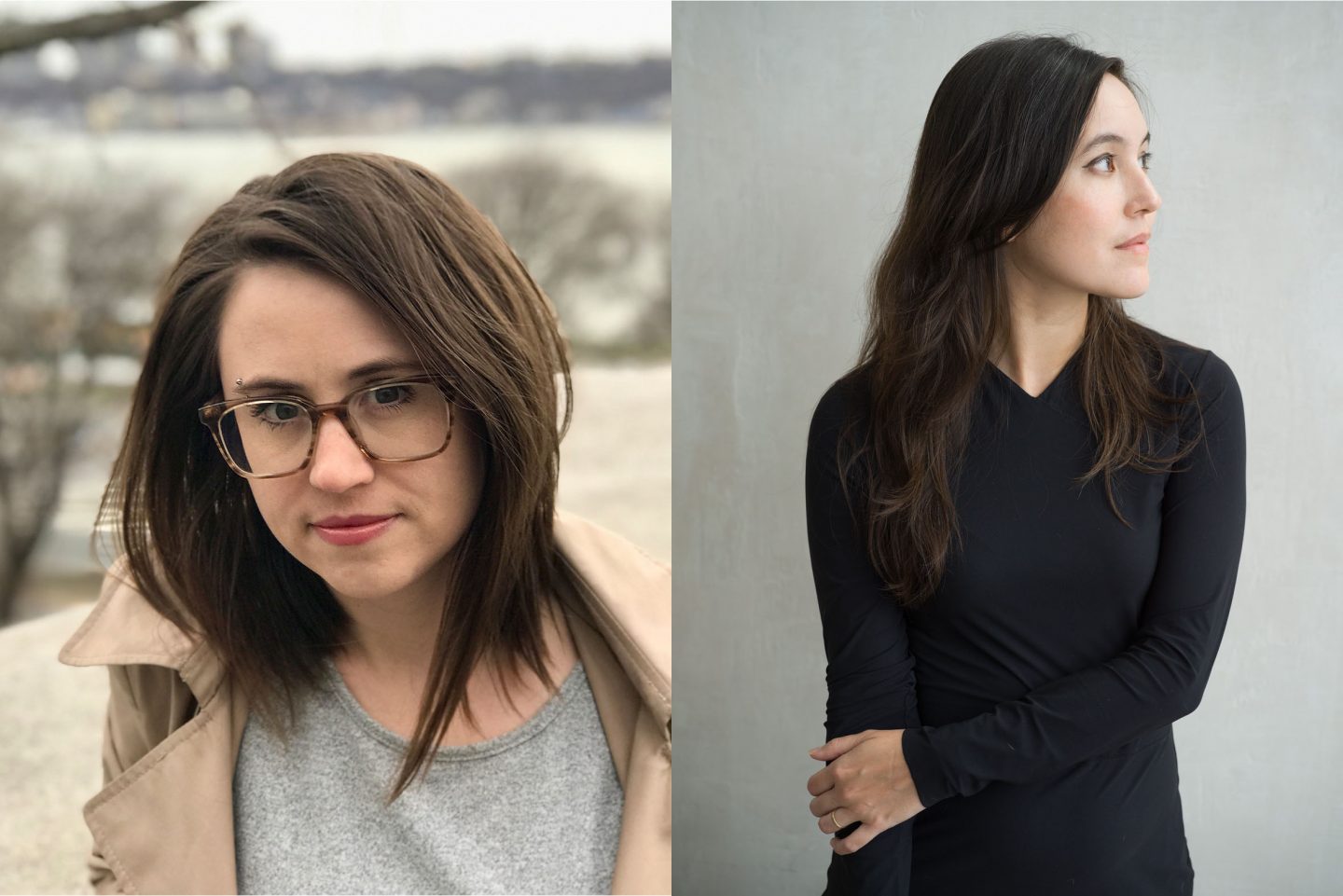 New School Faculty Members Win 2020 Rome Prizes
The Rome Prize, awarded annually by the American Academy in Rome, supports innovative and multi-disciplinary work in the arts and humanities. This year, two faculty members from The New School, Katherine Balch and Alexandra Kleeman, received the award, which will allow them to live in Rome and continue their research and work.
Balch, a faculty member at Mannes School of Music, plans to use her time in Rome to revise and compose several works, and complete an album of music that centers around the double bass. 
"Another more scholarly aspect of this project will be to compile clear documentation of extended techniques, notation, and idiosyncratic features of the instrument, including its long history of scordatura," she explains. "This research will be published as an open-source resource for composers, performers, and students."
Balch plans to use the open source site as a resource for her Orchestration classes at Mannes, and notes that the project is "part of a longer project of developing accessible, inclusive pedagogical resources for composers."
Kleeman, Assistant Professor of Creative Writing at SPE, will continue her work on a new project that she describes as "a semi-Utopian novel that merges my interest in evolutionary biology, monetary systems, and the novella form." Kleeman is also the recent winner of a Berlin Prize this year.
"It's a strange time to win an award, a difficult time to plan and a confusing time to travel," shared Kleeman. "But it feels like a gift to be reminded, amidst all the worries and uncertainties, that there's still room to think, to create, and to work on literature. I think we need both practical solutions and vibrant works of art to get us through these dark times."
Kleeman's work in Rome will help support and expand the classes she already teaches at The New School, including her course "Political Fictions," which addresses the question: In what way do realistic or speculative representations of the world shape what we imagine is politically possible?
"Because this new project is an interlinked series of novellas, I hope to develop a craft course on reading and writing the novella as I work in Rome," Kleeman said. "More broadly, I hope to spend time in Rome reflecting on the way in which the modern world we live in is a palimpsest of preexisting and even ancient systems–which has implications for literature as well, as the writer works to make choices that reflect their moment and their view of the world within a milieu that has been populated by preexisting examples."