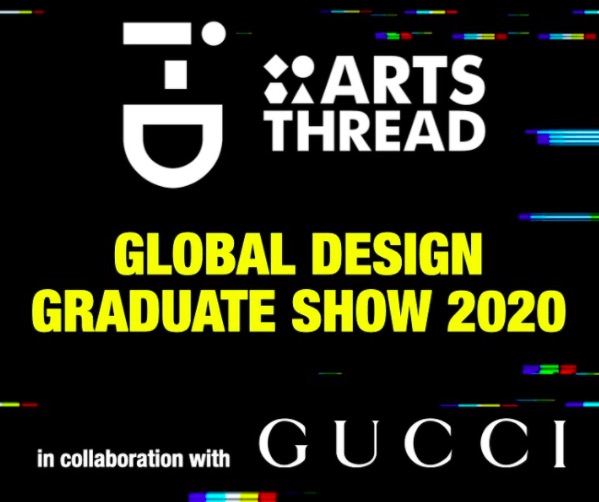 ArtsThread Nominates 22 Parsons Graduates to Shortlist for 2020 Global Design Graduate Show
More than 4,000 art and design graduates uploaded their thesis projects to the first ever online Global Design Graduate Show, hosted by ArtsThread and i-D. Created in response to the Covid-19 pandemic, the competition was open to any art and design student who graduated in 2020, located anywhere in the world.
Now, 22 graduates from Parsons School of Design have been named to the competition shortlist, which features a total of 500 designers and artists. The public is currently able to vote for their favorite projects, and winners will be announced in early October.
A full list of the nominated students from Parsons are below, including their area of study.
Melissa Sotelo, MFA Architecture
Alessandra D'alessio, MFA Interior Design
Mikiya Suzuki, BFA Product Design
Cat Willett, MFA Interior Design
Xin Min, BFA Product Design
Surabhi Amladi, BFA Product Design
Yanzhi Lai, BFA Product Design
Sihui Wang, BFA Fashion Design
Grace Ling, BFA Fashion Design
Heesu Kim, AAS Fashion Design
Danlin Zhang, BFA Fashion Design
Tong Zhou, BFA Fashion Design
Weiran (Erin) Tao, BFA Fashion Design
Yuwei Hu, BFA Fashion Design
Chi Han, MFA Fashion Design and Society
Montis Songsombat, BFA Fashion Design
Jay Lee, BFA Fashion Design
Silvia Chen, BFA Fashion Design
Anubha Sood, MFA Textiles
Yi Hsuan Sung, MFA Textiles
Pallavi Padukone, MFA Textiles
Sanya Sharma, MFA Textiles