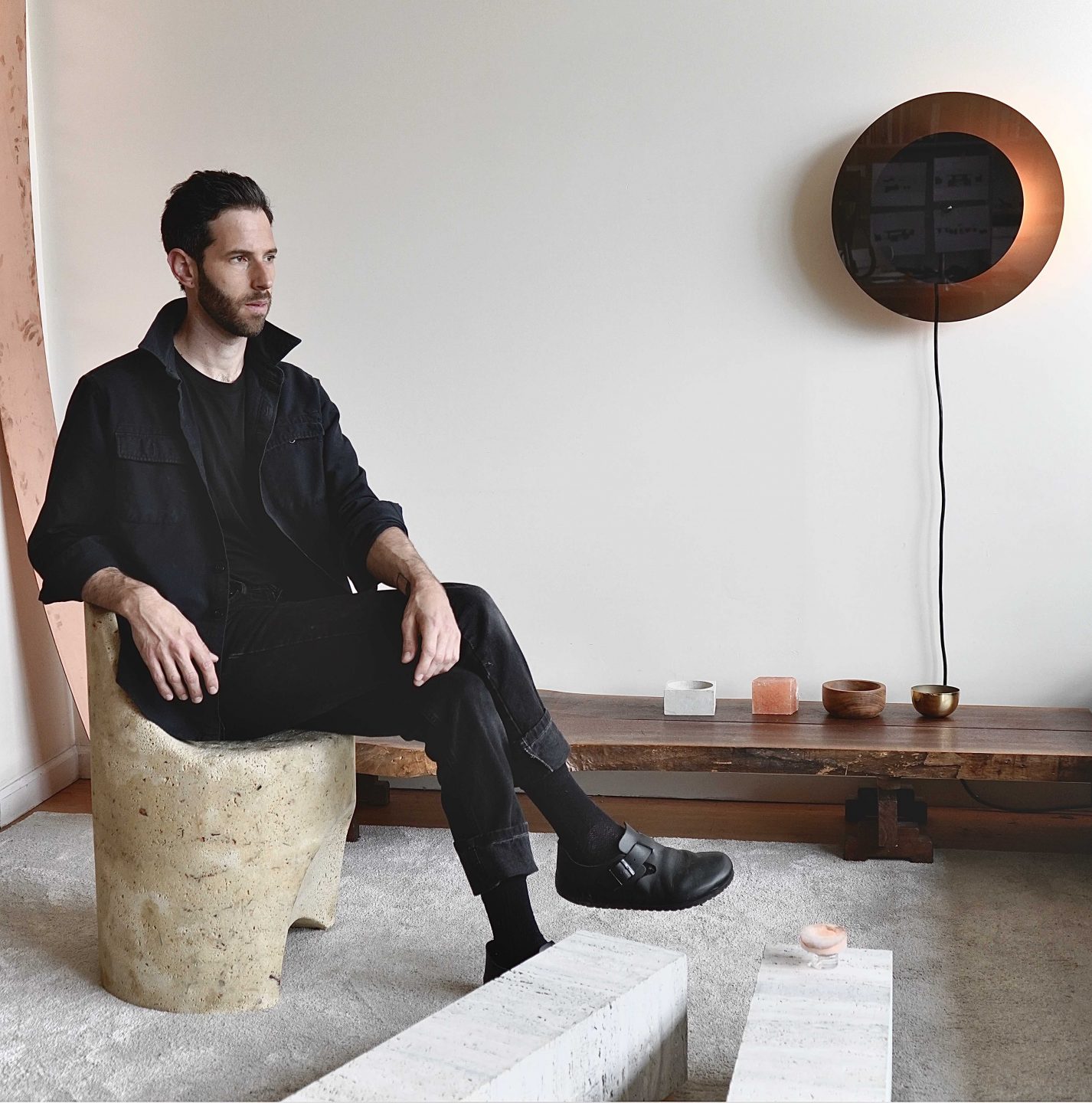 Gregory Beson, MFA Industrial Design '18 and Faculty Member, Creates Balanced, Ethical Furniture
Last Spring, Gregory Beson, MFA Industrial Design '18 and a part-time faculty member at Parsons School of Design, created a chair that took the design world by storm. Sculpted in New York, the chair was made of 76 Himalayan pink salt blocks from a cave in Northern Pakistan, which he ordered via Amazon. The piece was exhibited by the acclaimed contemporary gallery Rossana Orlandi in a New York City pop-up, where Beson hoped it would "reflect our complex relationship with the natural world and its resources."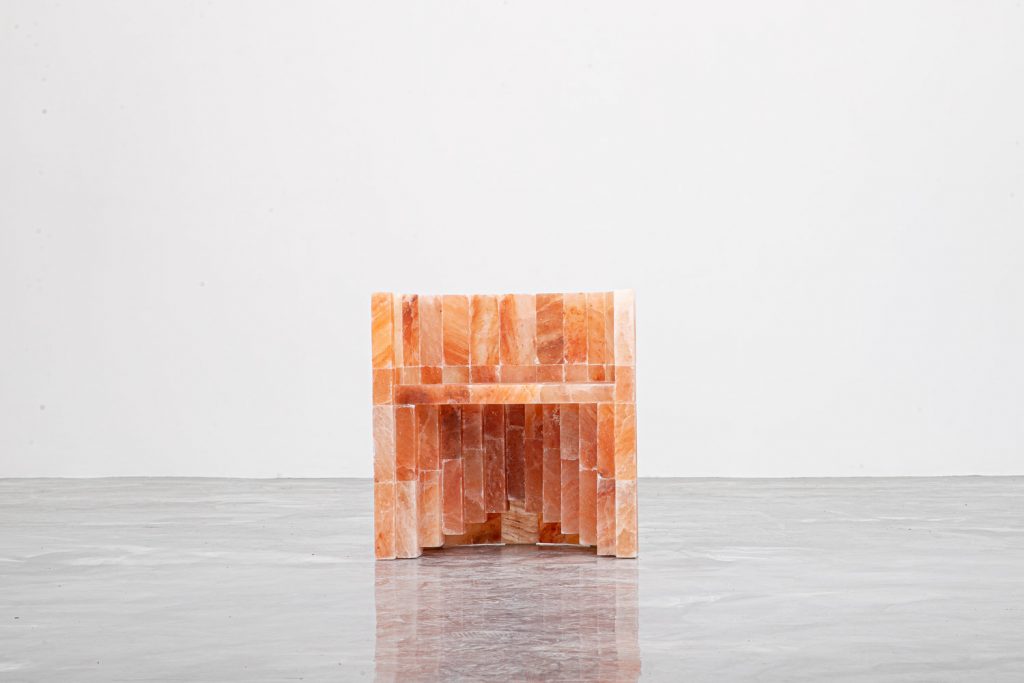 Recently, the multi-disciplinary designer debuted a new collection with LoveHouse NY, an eclectic design showroom featuring collectable vintage and contemporary designs. Beson's collection is made entirely from American Walnut, and was inspired by a new perspective on the idea of home.
"In late April after acclimating to the shut down of the city as best as one could I began to sketch in a way which I hadn't in some time," he says. "What objects are in our shelter? How do we choose them? What typologies act as anchors to a space? The answer I found was surfaces; tables, chairs, shelving. Horizontal planes to present other domestic objects, to enjoy them, to share them and ultimately to utilize them to connect with others over food, conversation, etc."
Beson's work explores the idea of time, whether that's the past, present, or future, and is rooted in the idea of balance, both in terms of proportion and form. His studies at Parsons allowed him the space and community to further delve into the ideas and themes he already had about the design process, and to push his work in new directions.
"In exploring, I was also granted access to knowledge which prepared me to found my studio," he says. "Beyond this it provided me a network of colleagues from both my cohort and faculty. These connections and bonds still exist and form the foundation of my design community in NYC."
As a part-time faculty member at Parsons, Beson incorporates lessons from his own design practice into the classroom, where he encourages his students to constantly explore their own ideas, and ask questions about everything around them.
"I teach them that as designers they have power and with that power comes responsibility," says Beson. "The artifacts we make, how they are made and who makes them can have a cascading effect on both numerous lives and our planet."
Beson's practice and teaching style highlight the fact that design can create positive change and address some of the world's most pressing issues, which squarely aligns with the Parsons mission and vision. Sustainability plays an important role in his practice, and he hopes that his designs reflect vital questions back on their users.
"The values and ethics that practicing designers bring is what will shape the future," he says. "Currently I am both dismayed and have hope but I believe this tension is what will make better design. It can be helpful to have a counter argument to create against. Saying, "No!" this is not okay, I believe we can do better, and here is how."