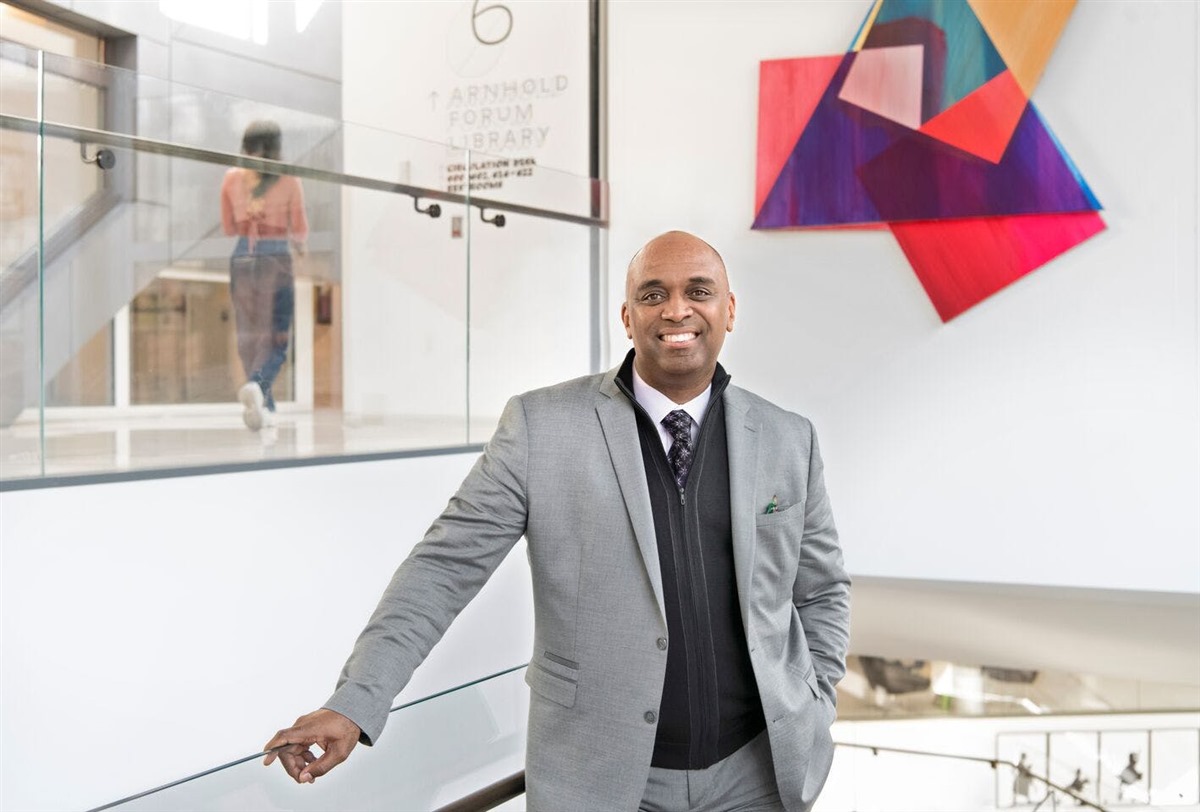 New School President Dwight McBride Named to City & State's 2020 Higher Ed Power 50
New School President Dwight A. McBride has been named to the prestigious City & State 2020 Higher Education Power 50, a list of the 50 most influential leaders of New York colleges and universities. President McBride became The New School's ninth president on April 16, 2020.
The list identifies the most politically powerful members and dedicated educators of New York's colleges, universities, and other centers of learning, and assesses influence in policy making and connections to city and state government officials. Another criterion for selection is choosing leaders who help make a difference and improve outcomes for students at their respective universities–and also in the broader education community.
President McBride has taken the helm of The New School during an unprecedented time of health, economic, and political crises. Recognizing the significant personal and financial stress students are experiencing in the wake of the coronavirus and the disruption this has caused to their education, President McBride made a personal, lead pledge of $100,000 to the university's Student Emergency Assistance Program, which provides short-term financial support to students with specific urgent needs.
City & State is the premier multimedia news organization dedicated to covering New York and Pennsylvania's local and state politics and policy. Its in-depth, non-partisan coverage serves New York's leaders as a guide to the issues impacting New York.You can read more about the event and the evening's honorees here.