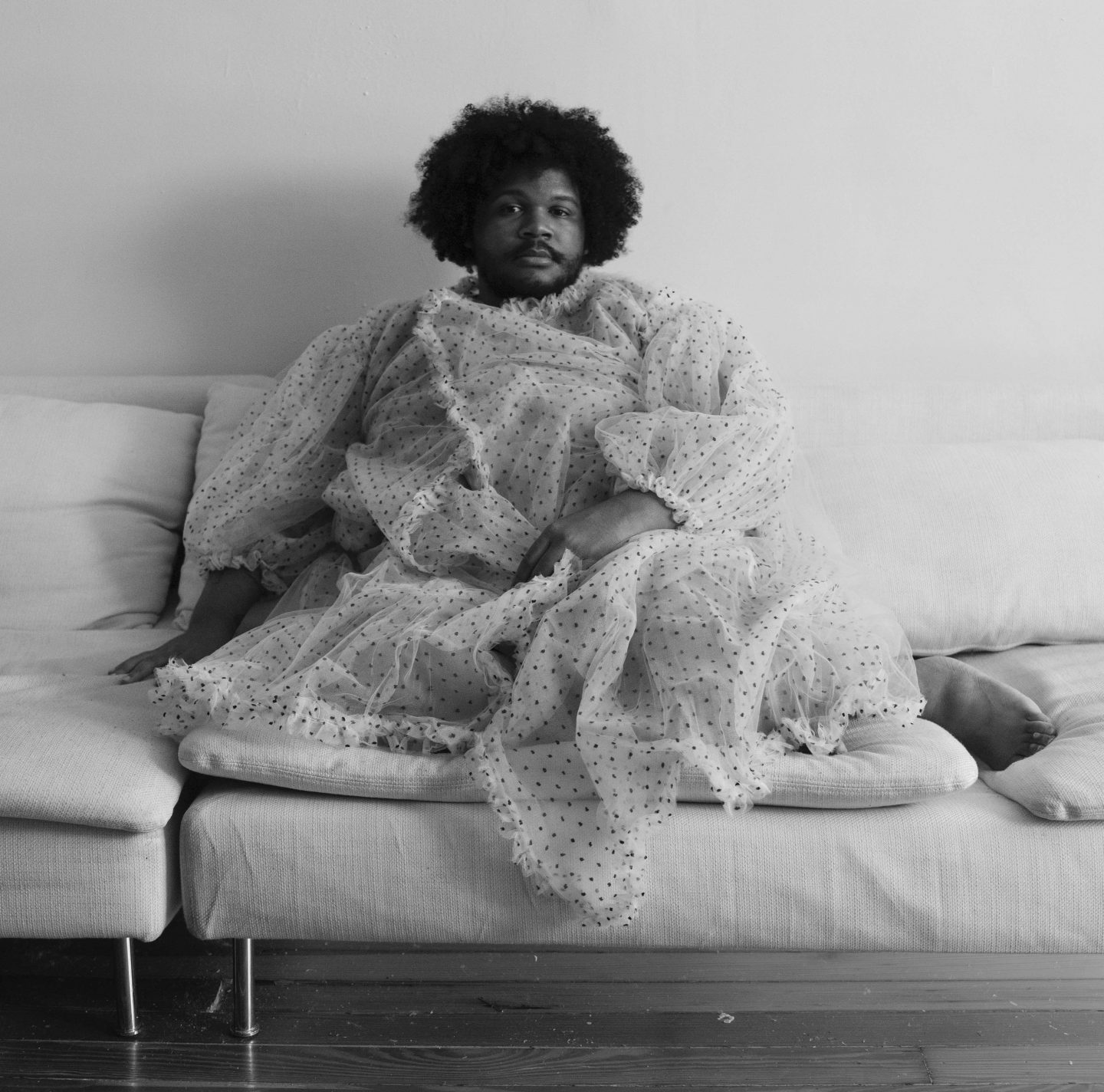 Clifton Joey Guidry, Mannes '20, Creates Experimental, Genre-Bending Music for Bassoon
"Voices of the Ancestors," "How to Breathe While Dying," and "Fatass" are just a few of the bold, original pieces composed by Clifton Joey Guidry, Mannes PDPL Bassoon Performance '20. A bassoonist, composer, and activist, Guidry's performances center Blackness, radical self-love, compassion, laughter and have been praised by the San Diego Tribune as "lyrical and haunting… hair-raising and unsettling…"
Recently, Guidry released their first EP, "Darkness is a Myth," and is gearing up for a busy Fall, despite Covid-19's impact on the performing arts. In October, Guidry will be in residency at the Atlantic Center for the Arts, and will be Virginia Tech University's Artist-in-Residence in November, where they will give recitals, as well as lectures about writing for the bassoon and decolonizing the bassoon.
"In my lectures, I'll be discussing how music pedagogy is rooted in white supremacy," explains Guidry. "I'll also explore how and why we don't go to Black music for rhythms, highlight the work of Black artists, and feature music from Black, Queer, Latinx, and Indigenous artists in my recital."
Guidry holds a Bachelor's Degree in Bassoon Performance from the Peabody Conservatory, which they describe as "quite conservative," but had always loved The New School, which led them to come to Mannes School of Music for a PDPL in Bassoon Performance.
"I really dove in during the first year in order to make it my own, and utilized so many resources," said Guidry. "I studied with Mark Goldberg, who was so inspiring and insightful. He opened a lot of creative doors for me. We don't play the same type of music, but he encouraged me to pursue all facets of what my music-making can be."
During their time at Mannes, Guidry performed around the world, and also studied with Rebekah Heller, an accomplished bassoonist who is part of the International Contemporary Ensemble, one of Mannes' musical and educational partners.
"The whole environment is very supportive and accepting of experimental music," said Guidry. "I felt very accepted as a Black, Queer, non-binary person. CoPA really provided a space to be free with my continually evolving and Afro-Centric music."
Guidry rarely calls the music they make "experimental," instead noting that it "really helps me connect to my ancestors and my heritage. It also goes into a different direction with Afro-Futurism, and explores all of these different avenues of my culture. To insist that all things outside of a narrow concept of Western art music as experimental is reductive. They belong to their own deeply-rooted, deliberate traditions."
Inclusivity in music is another important issue for Guidry, which they explore through a variety of methods, including playing pieces by Black, Indigenous, Latinx, and Queer artists, and collaborating with them as well.
"Music needs to be more inclusive because our voices are actively being silenced," said Guidry. "You have classical ensembles talking about diversity but their entire group looks like a KKK rally. White is white. A lot of groups have been white for a very long time and they haven't changed, so what is that telling us?"
Looking ahead, Guidry will be premiering a piece in December that won a National Sawdust competition, as well as an opera with Yvette Jackson. They also recently won a competition sponsored by the Mannes Ensemble-in-Residence, JACK Quartet.
Guidry is also spearheading and leading with "Sounds of the African Diaspora," a competition for composers for composers from the African diaspora. This new initiative ensures that composers from the African diaspora have space, resources and the time they need to create new works and compositions.
Speaking about the future, Guidry shares that "I really see myself as a soloist, lecturer, and researcher. I want to further explore the connections between music and visual art in my own practice. I hope to keep traveling once the pandemic is over, and continue my work with Black, Indigenous, Queer, and Latinx people. I have appreciated the support I have received from the fellowships I have received, it's financial commitments like these that enable artists like me space and support to grow. I want to secure larger fellowships in the future that will support expansive projects that can pay into my community."